Sign Up Bonuses – Genuine Value or Gimmicks?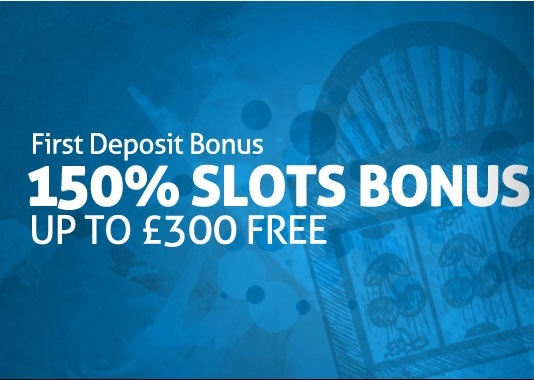 It has been reported this week that one of the biggest fantasy sports betting sites – Fan Duel – is being sued in Florida, over a "double your deposit" promotion. The plaintiffs are claiming that the promotion was deceptive and misleading, as customers' deposits were not immediately doubled following a deposit. You can read the full story on the lawsuit here.
When reading this story, I got to thinking about all the times I have heard online gamblers complain about sign up bonuses at gambling sites not being as valuable as they initially thought. Often this is simply due to not reading the terms and conditions properly, but it is fair to say that a lot of sites do try and make their sign up offers appear more appealing than they actually are.
So does this mean that sign up bonuses are simply gimmicks? Or do they actually provide genuine value to new customers? Let's take a look.
Not All Sign Up Bonuses Are Created Equal
The first thing to recognize is that not all sign up bonuses are the same, as gambling sites incentivize new customers for opening accounts in all kinds of different ways. The way bonuses work can also vary quite significantly depending on what form of gambling they apply to. A sports betting bonus, for example, is likely to work very differently than a poker bonus.
This means that the level of real value is very much dependent on the type of bonus being offered, and not just the monetary amount being offered. It's easy to automatically assume that a large bonus is better than a small bonus, but this isn't always the case. A $5,000 casino bonus could well be a complete gimmick, and offer no real value at all, while a $50 sports betting bonus could be great value.
Value is Subjective
It's also important to note that value is ultimately subjective, and a bonus that offers no value to some gamblers may well be hugely appealing to others. Play bonuses at online casinos are a good example of this. A play bonus is one that you cannot ever withdraw; it is purely to be used for the purposes of playing with. You get to keep any winnings you make though.
Many casino players consider play bonuses worthless. I'm certainly not a fan of them, as I'd rather have a bonus that I actually get to keep if I meet the relevant wagering requirements. However, I also know a lot of players who prefer to get play bonuses. I understand this point of view, even if I don't agree with it, as play bonuses tend to be much larger and do give you more chances to go on a winning streak. They can't really be considered completely without value due to the fact that you do keep any winnings you make.
Terms and Conditions Affect Value
The terms and conditions of a sign up bonus have to be considered when determining its value. If the terms and conditions are really strict – for example, if the wagering requirements are very high – then what might otherwise seem like a good bonus could actually offer very little value. Equally, a bonus that doesn't appear to offer much value could actually be quite appealing if the terms and conditions are not very strict at all.
A lot of people assume that gambling sites enforce terms and conditions in order to reduce the value they give away. This is not really the main reason though. Obviously sites don't want to give away too much money for free, but they don't generally mind providing genuine customers with added value. The primary reason they have to use terms and conditions is to prevent people taking advantage of them.
In the early days of online gambling, bonus offers were much more generous and the terms much less strict. This led to many people joining sites specifically to "abuse" the bonuses on offer – with no intention of ever being a regular customer. Obviously this was not the point of sign up bonuses, and this is largely why terms and conditions are much stricter now.
Conclusion
I think it's fair to say that most gambling sites will make their sign up offers appear as attractive as they can. This is just a standard marketing approach though really, and doesn't necessarily mean that they are using their offers as gimmicks. Some sites probably are, but my view is that the leading sites really do want to provide genuine value.
It's just important to remember that, as I mentioned earlier, value is subjective. It's near impossible for any gambling site to offer sign up bonuses that appeal to absolutely everyone. All they can do is offer something that will appeal to at least a decent number of potential customers. In my experience, the top sites do exactly that.