Hide Bonus Offers
| | | | | |
| --- | --- | --- | --- | --- |
| #1 | Bovada Sports | 50% Up To $250 | Visit Site | Bovada Sports |
| #2 | BetUS | 125% Up To $2,500 | Visit Site | BetUS |
| #3 | MyBookie | 100% Up To $1,000 | Visit Site | MyBookie |
| #4 | Everygame | 100% Up To $500 | Visit Site | Everygame |
| #5 | BetOnline Sports | 60% Up To $1,000 | Visit Site | BetOnline Sports |
Should You Bet on Spurs to Win the 2019 Champions League?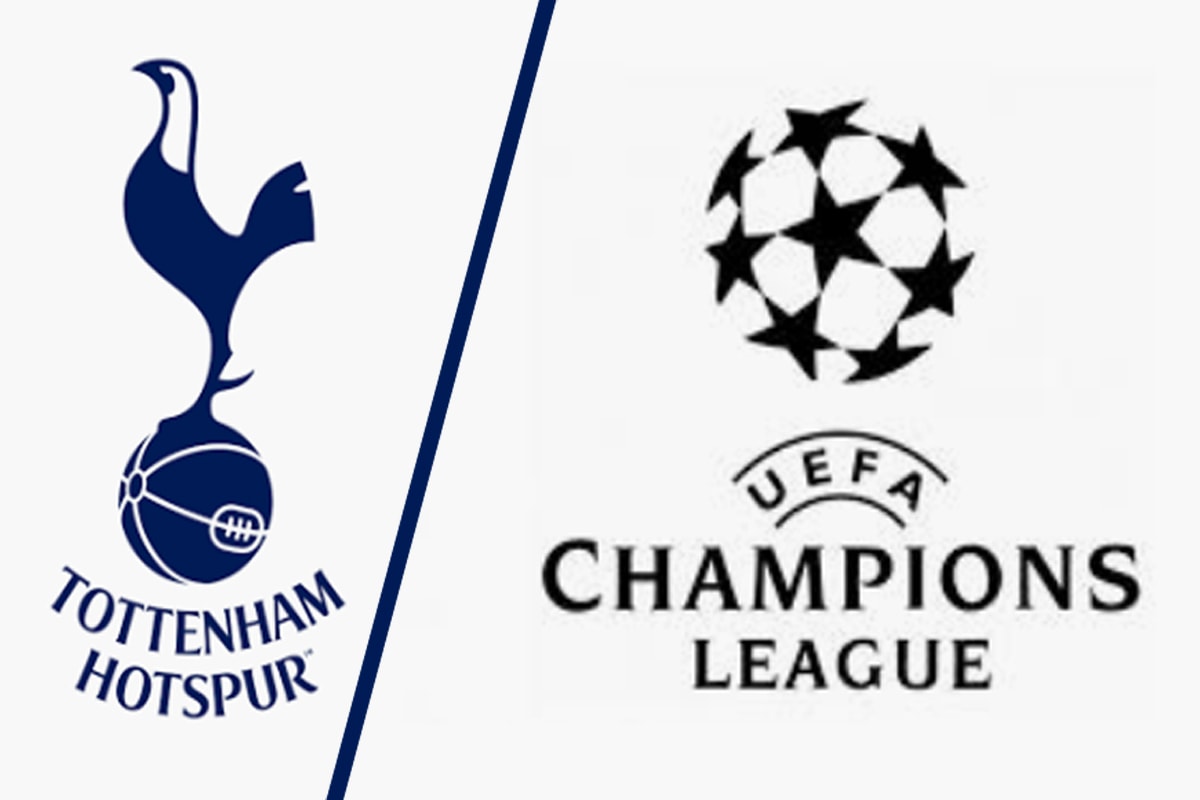 Tottenham Hotspur's unbelievable comeback against Ajax in Amsterdam has to go down as one of the single greatest moments in the history of the Champions League.
Lucas Moura broke the hearts of Ajax fans everywhere with his last-gasp goal to send the Londoners through to the final.
Following the crazy scenes at Anfield the night prior, no one could have expected Ajax vs. Spurs to have ended the way it did.
Spurs fans are absolutely ecstatic, still. Make no mistake, those loyal to the North London club believe that they can add the Champions League to their trophy cabinet — a trophy cabinet that is looking a little bare, it must be said.
While Liverpool will be formidable opponents, Spurs will not fear Jurgen Klopp's team. This is Tottenham Hotspur's biggest game for quite some time, and there is no way that they will be leaving the Wanda Metropolitano in Madrid on June 1 without a fight.
You can get attractive odds for Spurs to win the Champions League Final at most of the top online betting sites, but are they worth betting on?
I believe they are. Here are five reasons why.
5. A Unique Team Spirit
To come back from three goals down to beat Europe's in-form team is far from an accident.
Without the unique team spirit Spurs have, their incredible heroics in Amsterdam would not have come to fruition. That second-half performance was one of a team that has a true, burning desire to fight for one another to the bitter end.
Every player stepped up in that second half and fought like dogs in order to realize this dream.
Even if they looked stunned by the occasion in the first half, they appeared full of vitality and purpose when the whistle blew for the second. Now, not many teams out there could do what Spurs did in Amsterdam on May 8, so what makes this group of players so special?
Well, the bond that they share is certainly something that counts. That desire to work as a unit rather than a collective of individuals stands Spurs out from other teams, such as Manchester United.
This is the type of team morale that can drive a club towards great things, as Spurs are showing.
Could Spurs Repeat Their Amsterdam Heroics?
Let's imagine that Spurs are trailing by two goals to Liverpool in the Champions League Final. Could they pull it out of the bag again?
I mean, we must remember that Spurs have fought against the odds on more than one occasion in this year's competition. In the group stages, they looked all but out. Then, by traveling to Barcelona and earning a point, they managed to make it to the last 16.
Then, as luck would have it, the Londoners were drawn against the favorites, Manchester City, in the quarter-finals. Pochettino's men beat the citizens 1-0 at home before winning the tie on away goals.
If Spurs do not get the dream start that they need to, could they find that fighting spirit to turn things around?
Bovada is offering odds of +4000 for Spurs to win the game 3-2 and odds of +3300 for Liverpool – Tottenham on their Halftime/Fulltime market.
4. Harry Kane
Harry Kane is Spurs as much as Spurs is Harry Kane.
Their star man might have grown up as an Arsenal fan, but he is the heart of this Tottenham Hotspur team and such an influential player for the club.
While we are all aware of the dangers that Kane can pose to any team, his ability to inspire his teammates is a little more underrated. According to Kieran Trippier, Kane's halftime motivational speech was a major part of their fight back in Amsterdam.
The center forward reportedly asked big questions of his teammates in the 15 minutes before halftime and got more than the answers he expected after the break.
Kane's injury has been a big blow for the club, who, despite him being missing, has managed to make it to the Champions League Final. Liverpool fans will almost certainly be hoping he does not make it onto the pitch in Madrid on June 1.
For all the inspirational talks and motivational battle cries, Kane does most of his influencing on the pitch. If he is playing, Spurs are a better team; it is that simple.
What Kane Brings to Spurs
With 125 goals in 178 games for Spurs, Kane is a lethal marksman that terrifies defenses.
In the 2018 FIFA World Cup, Kane scored six goals to win the tournament's Golden Boot, proving he can do it at the highest levels. Kane's ability to hit the back of the net makes him a huge asset in the Champions League Final.
Now, there is no guarantee that Harry Kane will be fit for the final. There is also nothing to suggest that Mauricio Pochettino will be keen to let Jurgen Klopp know if his star man is on course to line out on June 1.
Needlessly giving away any tactical clues is not something that either Kane or Pochettino will be keen to do.
That said, if Kane is on the pitch, he will be among the favorites to score the first goal. You can get odds of +150 for Tottenham to score the first goal in the Champions League Final, which looks a good bet if Kane starts.
3. Mauricio Pochettino
What Pochettino has done for this club cannot be understated.
Tottenham certainly owes a great debt to the former Southampton manager given how he has transformed the prospects of the club. He is an excellent man manager and motivator who has proven, time and time again, to gain excellent results with the resources he has at his disposal.
In the age of transfer-obsessed clubs, Tottenham Hotspur made zero signings in last year's pre-season transfer window and the January transfer window, too.
At the time, fans of other clubs laughed at the club's decision to keep the side as it is. Those same fans will not be laughing now.
Whatever Mauricio Pochettino has instilled in this team, it is working. The Argentine manager's philosophy has seemingly been adopted by all of the players at the club. Having no disruptions to this harmony by way of new signings could end up being a masterstroke.
If Tottenham wins the Champions League, you can bet that other clubs will be looking to Pochettino and Spurs chairman Daniel Levy for inspiration. These two have a solid relationship but, if not for the latter's intervention, could have been working at different clubs this season.
Pochettino's Departure?
According to reports, Pochettino was refused to be allowed to talk to Real Madrid earlier this season.
Madrid eventually replaced Zinedine Zidane with Julen Lopetegui — before Zidane to return just a few months later — but it could have been Pochettino at the helm.
The Argentine told Spanish outlet El Pais that Daniel Levy blocked his "dream" to take over at Real Madrid.
"The situation was difficult. The dream of every coach was at stake: to lead the biggest team that exists. And you must say no. That is momentous. It creates a conflict because you know that if a coach wants to leave, he leaves. But I had just signed a renewal with Tottenham. And I felt that I could not do anything. Daniel Levy did not accept the offers to free me and if they ask me to break the contract I cannot accept it because I cannot behave like that."
Thankfully, Poch stayed, and Spurs now have a chance of doing what Madrid has done for the past three years in winning the Champions League.
Can Pochettino get it right against Liverpool? Can they prevent the Scousers from scoring? You can get odds of +335 for Spurs to keep a clean sheet against Liverpool.
2. Because History Says So
It does, you know.
Spurs is hardly a team that will be worrying about how to shift the numerous silverware in their cabinet to accommodate the Champions League trophy. That said, history tells us that Tottenham Hotspur wins at least one major trophy every decade.
Now, in the 2010s, Spurs have gotten close to winning titles. In the end, unfortunately, it has been a case of close, but no cigar.
Let's take a quick look at Spurs' honors list.
Football League Champions: 1950/1951, 1960/1961
The FA Cup Winners: 1900/1901, 1920/1921, 1960/1961, 1961/1962, 1966/1967, 1980/1981, 1981/1982, 1990/1991
Football League Cup Winners: 1970/1971, 1972/1973, 1998/1999, 2007/2008
European Cup-Winners' Cup Winners: 1962/1963
UEFA Cup Winners: 1971/1972, 1983/1984
Football League Division Two Champions: 1919/1920, 1949/1950
FA Charity Shield Winners: 1920/1921, 1951/1952, 1961/1962, 1962/1963, 1967/1968 (joint), 1981/1982 (joint), 1991/1992 (joint)
As you can see, Spurs are due a trophy.
Given that this is the last major competition that the Londoners are eligible to win in the second decade of the 21st century, well, you can make up your own mind…
Spurs' First Silverware This Decade
Well, major silverware.
Spurs have managed to bag a major trophy since the 1950s, and if they win the Champions League, they will be keeping to a tradition that is decades in the making.
Now, we all know that just because something has happened a few times in the past doesn't mean it will again, but how many times have cultured sports fans seen stats like this repeated?
Well, I know I have.
Spurs are due to win a major trophy this year, and fans will be comforted in knowing that the stats support the team triumphing in the Champions League. Kind of. A little…
Whether you see this as clutching at straws or a stat to invest in, you have to admit that it is kind of eerie.
If you are a believer in fate, you can back Spurs to win both halves at +1300.
1. It's Written in the Stars
It has to be, right?
If you are a Spurs fan reading this right now, you will more than likely be aware of everything that has preceded what has been nothing less than a magical Champions League run.
To the romantics among us, why would the gods of soccer allow Spurs to get so far — in the most extraordinary circumstances — unless the cup was coming back to North London?
I mean, think about it.
Almost out at the group stages
Almost out against City, until VAR saved the day
Almost out against Ajax until Moura did the impossible with what should have been the last kick of the game
The number of crazy circumstances that have surrounded Spurs' run in this tournament has been nothing short of spooky. For Pochettino's men to then line up to be beaten in routine style by Liverpool would be going against the grain, somewhat.
I mean, what is supporting your team without a little reliance on stats and, well, superstition?
Come on, even the most logical, to the bone fans out there will still be secretly counting on stuff like this when deciding whether to bet on Spurs to win the Champions League or not.
Does Stuff Like This Matter?
Well, that is for you to decide.
Personally, if Spurs were my team, I'd be keen to hear every single stat that supports the possibility of Pochettino's men lifting the cup.
This is a young, hungry team that has an incredible team spirit and some big game players. In Harry Kane, Christian Eriksen, Dele Alli, and Lucas Moura, Spurs have some incredibly influential guys that can change a game in the blink of an eye.
We can look at their tactics, team morale, big game players, and so much more, but everyone loves a stat, don't they?
Even if you don't, you have to admit that there is something in the one that says Spurs are due to a trophy this year. I mean, they are in the UEFA Champions League Final, after all.
So, if that doesn't inspire you to think big, nothing will.
Speaking of thinking big, you can get Spurs to be winning at the 15-minute mark at odds of +850. Now, that is a bet for the optimists among us!
Final Thoughts
So, there you have it, five reasons why Spurs can win the UEFA Champions League in 2019.
Liverpool, it must be said, is an absolutely formidable team and will make it as difficult as possible for the Londoners to triumph. However, things just seem to be lining up nicely for Tottenham, and fans will be more than confident of winning the tournament for the first time.
In order for Spurs to triumph, they will need everything to go their way on the night. On a warm summer's evening at the Wanda Metropolitano, this band of players can make history and bring a little glory to a club that has been crying out for silverware for a long time now.
Can Poch and company do it? Can Kane lead his troops to glory?
Who knows? Still, it's going to be fun finding out!
Check out my full Spurs vs. Liverpool betting preview for more of my thoughts on the game.