Should Lamar Jackson Being on Madden 2021 Cover Scare Bettors Off Ravens?

Lamar Jackson has the world at his feet. He's probably the most dynamic player in the NFL right now. He's also fresh off of a 14-2 campaign that saw him break records and win the NFL MVP.
Everything's coming up Lamar, to be sure.
Things have gone so well for the dual-threat quarterback, in fact, that he's made it known that he's been crowned the new face of the Madden video game franchise.
A year after Patrick Mahomes donned the popular gaming franchise's cover, Lamar Jackson will represent the gaming entity, appearing as the front man for Madden 21.
Madden did well to land the reigning league MVP, but there have been negative ramifications for appearing on the Madden cover. Should sports bettors and fans of the Baltimore Ravens be a little concerned?
Before we dive into that, let's first look at the top Lamar Jackson odds for 2020, as well as some Ravens wagers you'll be interested in (or afraid of) this season.
Lamar Jackson Related Bets and Odds for 2020
Lamar Jackson to Win NFL MVP
+750
Ravens to Win AFC North
-200
Ravens to Have Most Wins
+600
Ravens to Finish 1st in AFC North
-200
Ravens to Make Playoffs
-1000
Ravens to Win 11.5+ games
-110
Ravens to Win Super Bowl
+700
Outside of this Madden curse talk, let's be real about a couple of things. Baltimore isn't a lock to win the AFC, and they certainly aren't a lock to win Super Bowl 55.
They're a threat, but the Chiefs still exist in the AFC, and the NFC has several good teams. Assuming Jackson stays healthy, the Ravens are a solid bet to win the AFC North again, and they'll probably make the playoffs.
Repeating a dream 14-2 season isn't easy, though. Betting on Baltimore to get the most wins is a gamble, while you just aren't getting any value to chase them at 11.5 wins.
Individually, it's also very difficult to repeat as league MVP. Jackson and the Ravens offer value, but even if the Madden 21 cover doesn't play a hand in how this year plays out, the betting options feel restricted to a degree.
Which side of the fence you stand on a lot of these could be swayed by further breaking down why you need to be a bit concerned about Jackson being on the Madden 21 cover.
The Curse Almost Took Out Patrick Mahomes
Lamar Jackson says he's not scared of the Madden curse, but perhaps he should be. Mahomes won the MVP before being named the Madden cover boy, and he parlayed the honor into Kansas City's first Lombardi Trophy since 1969.
It almost didn't happen, though.
Mahomes was off to yet another dream-like start early in the year, but a freak injury nearly took him out altogether. A hit to the leg dislocated his kneecap and put him on the shelf for two games.
That doesn't sound like much, but the damage could have been much more severe. The Madden cover curse didn't strike the Chiefs fully, but it almost did.
The Madden Curse Is Kind of a Thing
I actually warned everyone of the horrors of the Madden curse last year. If that got you away from betting on the Chiefs, I apologize.
But the logic is still there, as years and years of players struggling after appearing on the cover of Madden is well documented.
Whether it's actually attributed to a video game or not, the fact remains that these star players were featured by this franchise and as a whole struggled afterward.
Curse? Coincidence? Either way, it's not the most comforting thing for sports bettors.
The AFC North Is Getting Better
Big Ben will be back. Joe Burrow is coming to Cincinnati. The Browns might not be terrible?
Just like that, the cakewalk division the AFC North was last year is no more.
Jackson and Baltimore enjoyed that breeze of a division, using those six games to go 5-1 and prop up an amazing 14-2 season.
The division won't make life quite as easy on the Ravens, while those three other teams have two cracks at Jackson after getting abused by him in 2019.
Lamar Jackson's Style of Play Is Dangerous
It's easy to brush off the prospect of injury derailing Jackson or the Ravens. But you shouldn't dismiss it so quickly when dealing with someone who handles the rock as much as Jackson.
Quarterbacks in general tend to get hit on a good chunk of plays. That includes actual sacks but doesn't include rushing attempts.
Jackson had 176 carries in 2019 and 147 the year prior. He's taking dropbacks like every other passer, but he's leaving himself vulnerable to hits he otherwise wouldn't have to absorb due to his running style and frequency of runs.
Players Tend to Regress After Career Years
Lamar Jackson went nuts last year. Everyone knew the guy could run the ball, but he put up the most rushing yards by a quarterback in NFL history.
Sit back down, Michael Vick.
Jackson is the GOAT when it comes to running quarterbacks, and he'll be entering just his third NFL season. The question is if he can keep doing what he's doing going into 2020.
That isn't about the Madden curse or some freak injury we can't possibly project. It's about the sheer difficulty of putting up those types of numbers again.
Defenses know what's coming. Jackson is dynamic and incredibly elusive, but if teams have a better grasp on how to defend the guy, it would only make sense that his efficiency as a runner could decline.
Natural regression may be ready to set in when it comes to his passing numbers, too.
On top of those mind-boggling rushing stats, the reigning MVP put up 36 passing scores and tossed just six picks.
Jackson took care of the ball, he put up nearly touchdowns through the air, he averaged a respectable 7.8 yards per attempt, and he completed over 66% of his passes.
All while throwing the ball 401 times.
This was all great, and maybe it continues. But it was ridiculously efficient. Almost too efficient.
Natural regression could (and should) set in. It happened to Peyton Manning both times he broke the record for passing touchdowns in a single season. It happened to Tom Brady when he did the same.
It isn't easy to dominate in the NFL every single season. It's even more difficult to put up career-defining stat lines in consecutive seasons.
Should You Be Worried Lamar Jackson Is on the Madden 21 Cover?
Well, kind of, yeah.
I don't know if it's about the Madden curse directly. To me, it's more about the light shining on one of the best players in the game.
The point here isn't that you need to be afraid of the Madden curse. It's that Lamar Jackson is on the cover because he's viewed as the best player in the league right now.
The reigning MVP and his team have a massive target on their back. Defenses will game plan smarter, they'll attack more aggressively, and they'll have more success.
Jackson could turn the ball over more, get hurt, and/or just see a statistical dip.
Does the Madden curse make all of that happen? Probably not, but appearing on such a popular video game cover serves as a reminder that Lamar Jackson has "made it," and everyone will see him coming from a mile away.
I still think you can bet on the Ravens (-200) to win the AFC North. The other bets, however, have too much competition, don't offer enough value, or simply are too risky.
AUGUST
Casino of the Month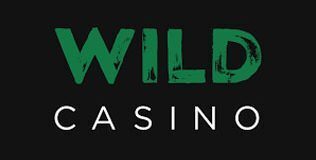 Welcome Bonus
250% up to $5,000
Read Review
Visit Site