Hide Bonus Offers
| | | | | |
| --- | --- | --- | --- | --- |
| #1 | Bovada Sports | 50% Up To $250 | Visit Site | Bovada Sports |
| #2 | BetUS | 125% Up To $2,500 | Visit Site | BetUS |
| #3 | MyBookie | 100% Up To $1,000 | Visit Site | MyBookie |
| #4 | Everygame | 100% Up To $500 | Visit Site | Everygame |
| #5 | BetOnline Sports | 60% Up To $1,000 | Visit Site | BetOnline Sports |
Separating the Contenders From the Pretenders for the 2019 Kentucky Derby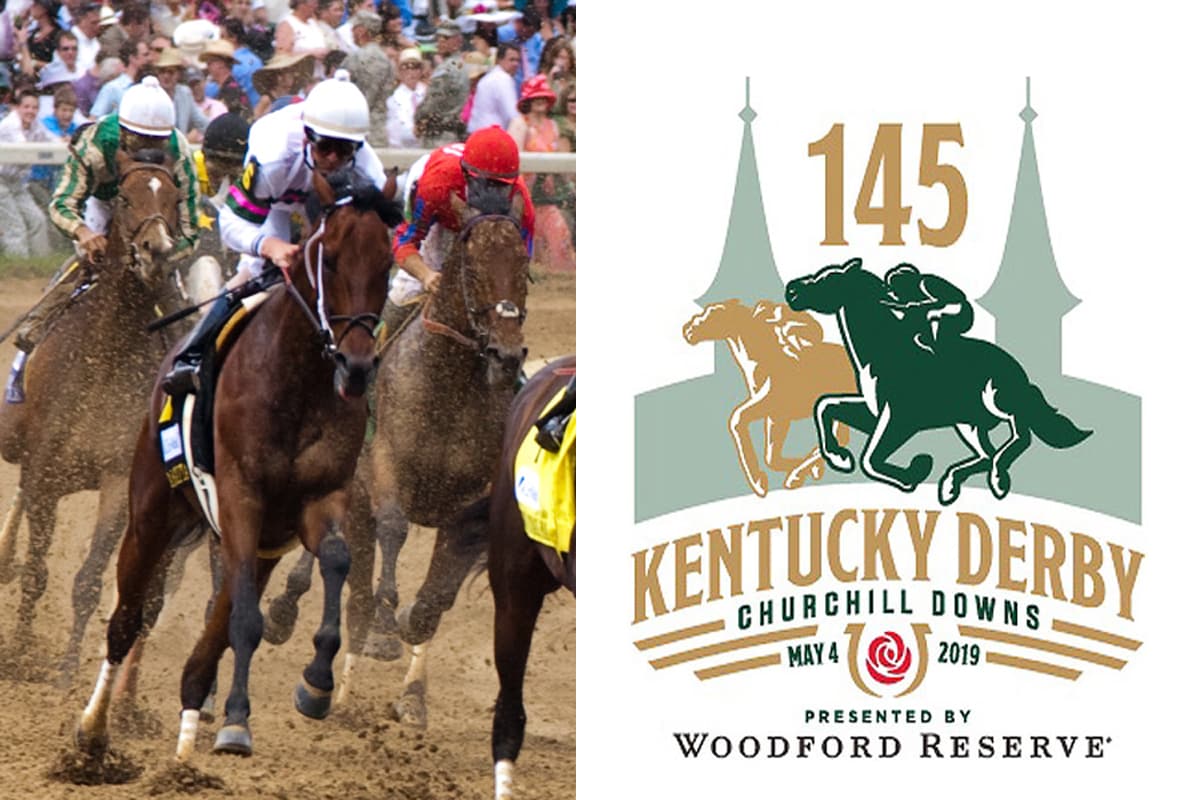 If you're looking for well-researched Kentucky Derby predictions for 2019, you are in the right place.
I have watched all the prep races, and there are definitely some significant talent gaps between the contenders and the pretenders.
An equine athlete must possess a combination of speed and stamina to make history on the first Saturday in May.
As a bettor, you have to identify the horses that are most likely to finish in the money, but you also have to consider value.
The latter is a commodity that is readily available this year.
Bloodstock Research Information Services (BRIS) Speed Ratings
I'm using the BRIS Speed Ratings and past performances to handicap the race at this point. The racing history is simply objective information, but the speed figures are proprietary. They place a numerical value on the performance of every horse in every race through the utilization of computer algorithms.
Other speed figures are calculated in part by the subjective observations of a handicapper. The people at BRIS contend that their numbers are inherently more precise. Personally, I respect the Beyer Speed Figures that are in the Daily Racing Form as well, but I will share BRIS numbers here.
It should also be noted that their algorithms are programmed to take track variants into account because specific tracks and surface conditions are going to play a role in the final times for the same distances.
Post Position Impact
Since there are going to be 20 horses in the starting gate for the big race on May 4th, post position is a major factor. The far outside posts can be deadly. If a horse is traveling 10 wide through the first eighth of a mile, it is going to run a longer race than a colt that is in the two-flight or hugging the rail.
In a grueling fray, it's tough to spot your competitors a great deal of ground from the outset. And of course, there are going to be horses that cannot be maneuvered toward the rail throughout the entire race.
These are early predictions to give you some food for thought more than a week before the race is run. The post position draw will be held on Tuesday, April 30th, at 11:00 a.m. Eastern Time, so this critical information is not available to me at the time of this writing.
As a result, I'm going to do the best I can under the assumption that none of the contenders will be severely impacted by post position. However, that may or may not be the case when the race unfolds.
Kentucky Derby Distance Factor
The Kentucky Derby is restricted to three-year-old colts, geldings, and fillies. You will rarely see a filly entered, but three of them have won the race: Regret in 1915, Genuine Risk in 1980, and Winning Colors in 1988. This year's field is strictly comprised of colts with the exception of the gelding Tax.
January 1st is considered to be the birthday of all Thoroughbred horses for the purposes of age restrictions. Because of this, some of the participants in the Kentucky Derby are a few months older than others. This can definitely be a factor because these sophomores are still developing physically.
One of the reasons why the Kentucky Derby is so important in the racing world is because it is run at 1 ¼ miles. No American three-year-old horses have run this distance before, so it's a supreme test of stamina for them. It also poses a difficult query that handicappers must answer.
Can a given horse handle the Derby distance? This is the $10,000 question, and the past performances can be used to provide clues. Breeding is also a factor that is part of the equation.
Top Contenders
The early odds for the Kentucky Derby are going to vary depending on who you talk to because the official morning line has not been set, and there is no pari-mutuel wagering yet. For now, I'm using the odds that have been posted by highly regarded Daily Racing Form handicapper Mike Watchmaker.
Omaha Beach
While there are exceptions to every rule in horse racing, an animal with tactical speed is going to have a decided advantage in a long race with a crowded field. A jockey can press the gas pedal, find a comfortable spot, and settle in to save ground and energy.
When I watched Omaha Beach win one division of the Rebel Stakes and follow that up with a victory in the Grade I Arkansas Derby, I was impressed by his speed. He will have master tactician Mike Smith in the irons, so he will be guided by one of the best jockeys in Thoroughbred horse racing history.
Smith should be able to direct the horse into a comfortable spot on or near the lead, but of course, the post position may be a factor. I do have concerns about the distance and his top BRIS number of 99, but that's why the odds are a relatively generous 6-1.
Even if the horse doesn't win the race, he is a must-use in the exotics.
Maximum Security
Paul Lo Duca is a former Major League Baseball player that became a horse racing handicapper and on-air television personality after he hung up his cleats. He is always very adamant about the "undefeated horse" factor. When a participant has never lost, you have to weigh this perfect record heavily.
He even applies this principle to horses that have not run a lot of races to date. Maximum Security enters the Kentucky Derby with four wins in four starts. This horse has posted steadily improving BRIS Speed Ratings of 94, 96, 100, and 102.
Another handicapping truism that many people apply is the idea that you shouldn't expect a horse to do something that it has never done before. The Kentucky Derby is a Grade I event, and Maximum Security captured the Grade I Florida Derby in his last start.
Like Omaha Beach, the colt brings a great deal of speed to the table, so jockey Luis Saez should be able to find a comfortable running position.
Game Winner
Game Winner was undefeated as a two-year-old, and he capped off his stellar campaign with a win in the Breeders' Cup Juvenile that was good for a 103 BRIS number. This year, he has posted two close second-place finishes in a division of the Rebel Stakes and the Santa Anita Derby.
In the section on the importance of post position draws, I touched upon the concept of horses running longer races than their counterparts. This was definitely the case in both of Game Winner's losses. He was wide throughout, and he closed gallantly in spite of the disadvantage, showing a lot of heart.
The Bob Baffert trainee may very well put it all together in the Run for the Roses under Joel Rosario.
Roadster
Roadster is another contender that will be saddled by Hall of Famer Bob Baffert, who won the Triple Crown last year with Justify. He may be the "now" horse coming off a score in the Santa Anita Derby when he held off stablemate Game Winner with a 98 BRIS Speed Rating.
He appears to be improving, and Roadster is a very well-bred colt that sold for $525,000 at the September 2017 Keeneland Yearling Sale. One negative sign is the fact that Mike Smith, who is his regular rider, opted for Omaha Beach. In Louisville, Roadster will be piloted by Florent Giroux.
Improbable
This son of City Zip is yet another Baffert charge, and he will get the riding services of Irad Ortiz, Jr. He is a highly regarded sort that is coming off runner-up performances in a division of the Rebel Stakes and the Arkansas Derby.
With a bit of improvement, he could take home the winner's share of the purse.
Tacitus
Tacitus earned the points that he needed to get an invitation to this race by winning the Tampa Bay Derby and the Wood Memorial at Aqueduct. He registered a 103 BRIS Speed Rating in the Wood, where he showed a powerful closing kick from mid-pack. Jose Ortiz returns to ride for trainer William Mott.
In my opinion, 10-1 would be an overlay on this horse, and his closing style gives him a great chance to be part of the exotic wagers if he doesn't win the race outright.
2019 Kentucky Derby Pretenders
The horses listed above have a strong chance to make an impact in the Kentucky Derby. On the other side of the coin, there are some entrants that can be dismissed.
Of course, strange things can happen in a horse race, but the numbers usually don't lie.
Master Fencer
The ultimate pretender in this race is Master Fencer. He got into the field via the Japan Road to the Kentucky Derby. Race organizers give Japanese horses a chance to compete for a single slot in the first jewel of horse racing's Triple Crown.
These horses are usually not going to make an impact at Churchill Downs, but this year is worse than most. The connections of the top three finishers in the Japanese rankings declined invitations one after the other. Master Fencer's owners were game, and he will give it a shot.
He has won two out of his six races, but he would seem to be a notch below the competition.
Gray Magician
This Peter Miller charge snuck into the race by earning 40 points with his second-place finish in the UAE Derby in Dubai.
His only win was a maiden score at Delmar in November of last year, and that's not the kind of resume you like to see when you are analyzing the Kentucky Derby participants.
Country House
Like Gray Magician, Country House is a horse that has never bested winners. He became eligible for this race by finishing a well-beaten third in the Arkansas Derby, fourth in the Louisiana Derby, and second in the Risen Star. His highest BRIS Speed Rating is a 95, and he regressed to a 92 in his last outing.
He is a closing type that doesn't appear to have any tactical speed, so he will have to pass a lot of horses with better credentials down the stretch to earn the right to wear the garland of roses.
Plus Que Parfait
Plus Que Parfait is conditioned by Brendan Walsh, and Ricardo Santana Jr. will be the pilot. This horse wouldn't be anywhere near the Kentucky Derby, but he posted a surprise win in the UAE Derby. Though the purse was huge, the field was weak, so the accomplishment is not that impressive.
Before that race, his last effort was a 72 BRIS number in his 13th-place finish in the Risen Star. I will look elsewhere for horses to include on my tickets.
Stay Tuned for a Look at the Kentucky Derby Sleepers!
I examined two extremes in this piece, but there are some sleepers in the race that have a legitimate chance to finish in the money at long odds. In fact, there are a couple of horses that most people are overlooking that have a legitimate chance to win the race in my estimation.
My next Kentucky Derby post will put these live longshots under the microscope. I will also provide some betting strategies and tips, so there will be much more information to digest before the first Saturday in May.
Before then, you might like to check out our list of the best Kentucky Derby betting sites. When the time comes to get your money down, you'll want to make you're using safe and reputable online bookmakers like the ones we recommend.
You could also take a look at my earlier post on this year's race, where I analyzed the early Kentucky Derby betting odds for 2019.