Hide Bonus Offers
| | | | | |
| --- | --- | --- | --- | --- |
| #1 | BetOnline Sports | 60% Up To $1,000 | Visit Site | BetOnline Sports |
| #2 | Bovada Sports | 50% Up To $250 | Visit Site | Bovada Sports |
| #3 | BetUS | 125% Up To $2,500 | Visit Site | BetUS |
| #4 | Everygame | 100% Up To $500 | Visit Site | Everygame |
| #5 | MyBookie | 100% Up To $1,000 | Visit Site | MyBookie |
Second Baseman Rankings for 2021 Fantasy Baseball

The keystone may not be stockpiled with top-line fantasy starters, but there's plenty of value lurking if you search in the right places. One of the bonuses about the best fantasy second basemen is many of them play multiple positions. This creates ample flexibility when you're drafting, and ultimately, setting your lineup.
I'll begin my 2021 2B rankings with dive into the top 10.
The 10 Best Fantasy Second Basemen in 2021
You may disagree with the order, and you may feel like I left a couple of guys out. Having said that, I can almost guarantee there is no dispute as to who's worthy of the top spot.
1 – D.J. LeMahieu, Yankees (1B, 3B)
Not only does D.J. LeMahieu have eligibility at first and third, but he's been the most productive fantasy second basemen over the last two seasons. LeMahieu arrived in the Big Apple as someone who was supposed to platoon in the infield. Instead, he quickly turned into the Yankees best hitter and one of the most well-rounded sluggers in baseball.
After batting .327 with 26 homers and 102 RBI in 2019, D.J. led the Majors with a .364 clip in 2020
2 – Whit Merrifield, Royals (OF)
If you're looking for durability at second base and a guy who you know will be a steady contributor, nab Whit Merrifield in your draft and rest easy at night. Whit played in every game across 2019 and 2020 and played in 158 games in 2018. He's hitting .300 during that time period and has stolen 77 bases.
Over the last three seasons, Merrifield has finished the year as 2B1, 2B5, and 2B2.
3 – Ozzie Albies, Braves
A wrist injury limited Ozzie to just 29 games last year, although he still managed to record six homers and 19 ribbies. Going back to 2019, Albies led the National League with 189 hits and was the second-highest scoring fantasy 2B. His stats get boosted thanks to hitting in the middle of one of the best batting orders in the MLB.
4 – Cavan Biggio, Blue Jays (3B, OF)
Being able to pivot Cavan Biggio to third base or outfield is even more of a reason he should be considered in the top five of your fantasy 2B rankings. Combining Cavan's numbers from his rookie campaign (100 games) with his sample size from 2020 (59 games), we have a decent idea of what Biggio's stats would look like in a full year.
In 159 games at the Major League level, Cavan has racked up 24 homers, 33 doubles, 20 SBs, and 76 RBI.
That's more than sufficient.
5 – Jeff McNeil, Mets (3B, OF)
Overshadowed by some other big bats in the New York Mets lineup, Jeff McNeil needs to be commended. He's the only MLB player to bat over .310 in each of the last three years, and he showed plenty of pop belting out 23 dingers in 2019 (133 games). Slated to hit second ahead of the likes of Francisco Lindor, Michael Conforto, Pete Alonso, and Dominic Smith.
Having multi-positional eligibility is just the cherry on top.
6 – Max Muncy, Dodgers (1B, 3B)
When you bat third in the Dodgers lineup, you're bound to generate fantasy points. Case in point – despite a putrid .192 batting average in 2020, Muncy still clocked in at 2B7. Max clubbed 35 homers in 2018 and 35 more in 2019.
Simply put, there aren't many versions of Max finishing outside of the top 10 in any fantasy second baseman rankings.
7 – Ketel Marte, Diamondbacks (SS, OF)
Ketel lost a quarter of the 2020 season due to inflammation in his left wrist, so the power numbers just weren't there. On the flip side, he was healthy in 2019 and launched 32 jacks, and finished 4th in NL MVP voting.
Marte is batting .319 over the last two years and plays in one of the most hitter-friendly parks in baseball.
8 – Dylan Moore (OF)
Whether it's at second base or one of the corner outfield positions, Scott Servais is going to make sure that Dylan Moore is part of Seattle's everyday lineup. Dylan's .255 BA last season leaves the M's wanting "more," but his ability to deliver home runs and stolen bases makes him a mainstay in fantasy lineups.
In 151 career games since being promoted in 2019, Moore has compiled 17 homers and 23 steals. A "20-20" season in 2021 is well within the cards.
9 – Brandon Lowe, Rays (OF)
17 homers put Brandon Lowe on the map in 2019; he finished 3rd in the AL ROY voting. 14 taters in the shortened 2020 season elevated Brandon into the AL MVP conversation. It's unlikely Lowe hits anything higher than .270, but it's not out of the realm to expect him to leave the yard 30+ times and wind up with 85+ RBI.
10 – Tommy La Stella, Giants (1B, 3B)
One of the most important under-the-radar MLB signings in 2021, Tommy La Stella signed a three-year deal to do a little bit of everything for the Giants. He can play first, second, or third, and he gives opposing pitchers nightmares due to his incredible discipline at the plate (27 walks, 12 strikeouts in 2020).
Before La Stella fractured his tibia in 2019, he was hitting .295 with 16 homers across 80 games for the Angels.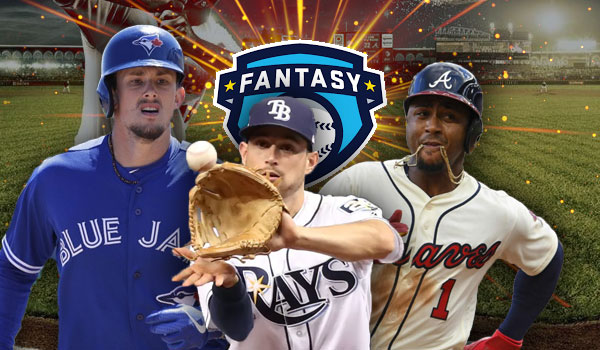 Second Basemen Rankings Continued (11-30)
11. Nick Madrigal, White Sox
12. Mike Moustakas, Reds
13. Jake Cronenworth, Padres
14. Jose Altuve, Astros
15. David Fletcher, Angels
16. Chris Taylor, Dodgers
17. Keston Hiura, Brewers
18. Jean Segura, Phillies
19. Cesar Hernandez, Indians
20. Ty France, Mariners
21. Nick Solak, Rangers
22. Kolton Wong, Brewers
23. Jonathan Villar, Mets
24. Ryan McMahon, Rockies
25. Enrique Hernandez, Red Sox
26. Scott Kingery, Phillies
27. Gavin Lux, Dodgers
28. Donovan Solano, Giants
29. Starlin Castro, Nationals
30. Hanser Alberto, Royals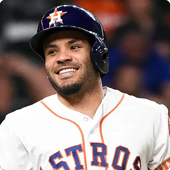 Jose Altuve took a nosedive in 2020 – apparently, it's a lot harder to get on base when you're not getting told what pitch is coming next. Altuve will likely play with a big chip on his shoulder in the upcoming year, but the facts are the facts. Jose hit .219 last season and posted a despicable .286 OBP. Perhaps slotting Altuve at #14 is still being too generous.
I boasted about Ty France when I showcased six MLB breakout candidates in 2021. Consequently, I think he'll be a steal in fantasy baseball drafts. France balled out as a collegian at San Diego State, and then he proceeded to hit .399 in AAA (2019). Ty's .305 batting average in 43 games last season in the big leagues confirms that this kid is the real deal.
If you're looking for another fantasy sleeper at second base, Enrique Hernandez is poised to do big things in Fenway Park. Kike should play every day in Boston and will be a sincere threat to knock 25 balls over the fence. Many of which will fly over the top of the Green Monster.
The Best Fantasy 2Bs in 2021
All won't be lost if you don't grab hold of D.J. LeMahieu in your draft. Even if you miss on Whit Merrifield and Ozzie Albies, there's no reason to panic. Cavan Biggio is soaked with upside, Jeff McNeil has a safe floor, and Max Muncy will be an asset.
If none of those options work out, taking a flier on Dylan Moore could pay off substantially.
For additional 2021 Fantasy Baseball Rankings, enjoy the posts below.