Season 4 Bold Predictions for the Second Half of Ozark

Part 2 of Ozark's season 4 is on its way, which has many people wondering what will happen when it comes out. Part 1 was incredible, with so many shocking twists and turns.
The show can take so many different pathways, making everyone impatient for the release of part 2. The Byrde family has gotten themselves in and out of so many deadly scenarios, and they can't seem to catch a break.
Other characters like Ruth have been going through it as well. The Byrde's endless chaos has made life difficult for basically everyone in the show. Part one of Ozark season four also revealed some shocking deaths, so it's anyone's guess what comes next.
All we know for sure is that the second half of this series finale is going to be insane.
With that being said, let's get right into our Ozark Season 4 Part 2 predictions for what we think happens in the future.
The Car Crash Scene Is Not Accidental
Kicking off our Ozark Season 4 Part 2 predictions will be the car crash scene. At the beginning of season 4's part one, there was a flashforward scene with the Byrde's getting into a car crash.
A lot goes into this scene, and it ties together parts of the show. If you think back to season 1 in the episode "Kaleidoscope," Wendy and Marty are involved in a car accident that causes a miscarriage.
The future car scene could mean many things. It could mean that their involvement with drug cartels is finally over or that it is prolonged even more.
Either way, the chances of this being an accidental car crash don't seem high. The Byrde's are involved in way too much to walk away scot-free.
There is a lot of speculation that the person who did this is Javi, who could be angry about Marty double-crossing him. Either way, it will be crushing for the Byrdes to have thought it was almost over and they were escaping the Ozarks.
They will have to go through way more than just driving away if they want to get out.
Ben Is Alive After All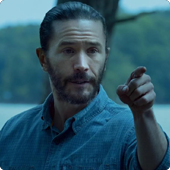 One of the more popular Ozark Season 4 Part 2 theories is that Ben Davis isn't dead. Ben's body was never shown on camera and currently regarded as "missing" rather than dead.
Ben is a beloved character in the show by fans and characters in the show. He had a developing romance with Ruth, which led to him to go crazy. He stopped taking his medication to pursue Ruth, but that drove him to confront Helen about being a drug-cartel lawyer in front of her daughter.
Wendy ends up giving the go-ahead for Nelson to kill him, who is part of the cartel.
Although Ben being alive at the end of all this would be a huge twist and another shocker in the show, it doesn't appear likely. His off-screen death leaves the slightest door open of the possibility of him being alive, but don't count on it.
Ben's off-screen death seems to be more of a way to soften the blow to viewers rather than an elaborate plan to reveal he's still alive.
Wendy Becomes a Villain and Even Possibly Gets Killed
Someone who might find themselves dead if they keep going in the wrong direction is Wendy. There are scenes in the trailer where Wendy seems to be pushing Marty too far, and she could become a villain in part 2.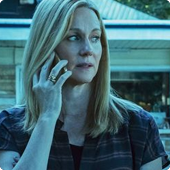 She appears to be headed towards a huge decision point, where she either needs to decide to try and heal her family or go into the drug cartel business for good.
She's a natural in the business, but it could be something that destroys her family even more. Wendy has already cheated on Marty, so their relationship could still be alive because they haven't escaped the Ozarks yet.
In the flashforward of the car crash, there's an impression that the Byrde's are escaping the torture they have been put through. Wendy seemed to enjoy parts of it because she had a ton of power.
She could be one of the characters who will die in Ozark Season 4, Part 2. Her relationship with Marty is pushed to the edge to where it could end altogether, or something worse might happen, like her death.
Either way, Wendy will be playing a major role in what will happen in Ozark Season 4 Part 2.
Jonah's Shooting Skills Come in Handy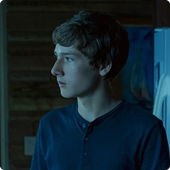 An unexpected twist could be that Jonah is the one to kill Wendy, his own mother. Jonah and Wendy's relationship is not good as it is, and Wendy could be the villain of this part of the season after all.
Wendy and Marty have put their kids through so much. Jonah and Charlotte could be the ones to pull off some pretty crazy stuff in this part of season 2.
There have already been moments when Jonah has showcased his shooting skills throughout the show, and he appears ready to use them.
It looked like he never wanted to shoot again after putting the towel over the deer head that he shot, but shooting through the glass could symbolize that he is more than ready to shoot whoever is needed.
That could be someone after his family, a family member, or someone else. There's someone that Jonah will be unloading a gun at in part 2 of season 4.
Mel Sattem Killed for Finding Out Too Much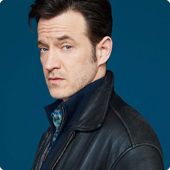 Next up on our Part 2 Ozark predictions is Mel Sattem. Mel was the former cop, now turned private investigator looking into Helen's death. He's a character that's also screwed up, as he was caught using drugs in an evidence room when he was a police officer.
With that said, there's a chance here that he's the one that unravels everything that's going on.
If that happens, Mel could be killed due to the information he finds out. He's been someone who has put a fidget in the Byrde's plans and has complicated things already. We already know how far they are willing to go, so killing Mel isn't out of the question for the Byrde's.
With very little protection for the Byrde family and all of the things they are tied to, Mel could try to be the hero at the end of it all.
It wouldn't be a satisfying end to the story for Mel to be the person to end the show. He was introduced in season 4 and probably isn't your favorite character.
The business that he's in is hazardous, and I could see him being killed rather quickly.
Ruth Kills Javi
As I stated earlier, Ruth is a character who has been going through it recently. All her family members are now dead, and she doesn't have anything to lose anymore. That could lead to her being very unpredictable and murdering someone like Javi.
Javi is the one who killed Darlene and Wyatt, and Ruth finds out after pointing a shotgun at Marty and Wendy. The last episode in part 1 had her screaming that you'll have to kill her to stop her, so Javi better watch his back.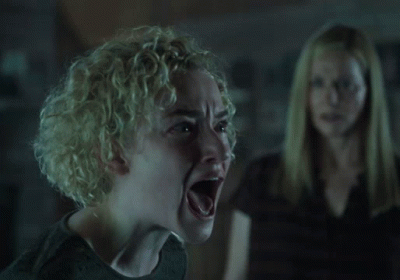 In the trailer, she does kill Javi in broad daylight. It's an ambiguous moment, though, like something she imagined rather than did. There isn't a big build-up or anything; she walks up to him, shoots him twice, and doesn't even flinch.
It would still be quite shocking if this happened, even though we just watched it play before our eyes. We will have to wait until April 29th to see if our Ozark Season 4 Part 2 predictions are correct.
Part 2 of Ozark's Season 4 Predictions
That wraps up our Season 4 Part 2 Ozark predictions, but there could be so much more that happens this season that we can't predict. Everyone has been pushed to their limits, and we have already seen what that can do to someone on this show.
The end is near. Ozark's final episodes premiere April 29. pic.twitter.com/WWBPFmlXlY

— Netflix (@netflix) February 23, 2022
The trailer has left us with our jaws on the floor and wondering what is real and what isn't real. Marty is going through tons of distress, and Wendy keeps pushing for more. Although they are the show's main characters, they aren't the only ones on edge or pushed over the edge.
Javi seriously needs to be on the lookout for Ruth, while Jonah appears ready for action as well. Nobody truly knows what will happen in Ozark Season 4 Part 2, as there are just too many different things going on for them all to be resolved so quickly.
Betting on TV shows like Ozark is something you might not have known about as well. Entertainment betting has been growing across different sites, and Ozark props might be available in the near future.
For now, you can check out our other entertainment blogs below on other TV shows you can bet on.