Season 3 of The Masked Singer – Latest Odds and Predicted Winner

Season three of The Masked Singer opened up with Turtle starting off the Super 9 with a bang, and it closed with a thud.
Well, not in terms of entertainment. But someone had to go, and it was ultimately White Tiger, who ended up being former New England Patriots star tight end Rob Gronkowski.
In my The Masked Singer predictions last week, I certainly didn't have White Tiger as a realistic bet to target. They had +2200 odds and were obviously eliminated, so hopefully you refrained from taking that shot.
A new episode of The Masked Singer season three arrives this week, but before it does, we should take a refreshed look at who could win.
To do that, let's first take a look at the latest The Masked Singer odds.
Odds for Who Will Win The Masked Singer Season 3
The odds again favor Frog to win season three of The Masked Singer, but the odds have tightened when you compare to last week.
Frog went from -200 to -150, and Night Angel has soared to the top contender spot, going from +1000 odds to +300.
This still feels like a wide-open race, though. My cut-off probably starts at Kangaroo, as she's good but not quite polished enough to get the edge over some of the superior talents in this competition.
Banana has been the worst bet for a while now, and while he admittedly took a step forward with his take on "Sweet Home Alabama" this past week, he's one of the last singers I'd wager on.
Rhino is in that same mix, leaving bettors to look back at the top favorite and see if a sleeper stands out that is worth taking a shot on.
Top Favorite to Win The Masked Singer
Frog came out and raised the roof with "Jump" by Kris Kross, further strengthening his perceived hold of the top spot.
This has undoubtedly been the most electrifying performer of this year's competition, while there has also been a lot of intrigue as to who it could be behind the mask.
Frog is at his best when he's doing up-tempo material, and he offers elite stage presence, but it's quite arguable he isn't the best vocal performer in this competition.
Best The Masked Singer Sleeper Bet
Night Angel has risen up to be Frog's top challenger, and bettors can get a little value at +300. It's easy to see why, too, as her rendition of "Rise Up" was nothing short of sublime.
There is incredible vocal range for Night Angel, who has flat-out slayed difficult, powerful songs two episodes in a row.
At +300, though, that's a favorite price. If you want more value, you can look to Kitty (+600), who was my pick last week, or you can dig a bit deeper.
For the sake of this sleeper section, I'd say bettors are looking for as much bang for their buck as they can find. Realistically, you only have Turtle, Astronaut, and Kangaroo left to work with.
Banana and Rhino are not surging to win this thing. Of that trio, I'm starting to feel like Astronaut gives you the most upside.
He has +800 odds and took things to another level when he slayed "Never Gonna Give You Up," putting his vocal talent on display while also putting a totally different spin on a classic.
Who Will Win The Masked Singer Season Three?
At this point, I don't like the value associated with Frog. He's the obvious favorite, but I'd be rooting for (and betting on) someone with a much more palatable price.
That starts with Night Angel at +300, and you absolutely have to note the huge spike in her odds. That said, the best value bet that has a real shot at winning this thing remains Kitty.
Kitty has as much vocal talent as anyone in this singing competition, while she's also done a great job keeping audiences tuned in.
At +600, Kitty is still my pick to win this thing, as she's got the voice, the moves, the emotion, and the value — the total package.
As far as eliminations go, Banana or Rhino are up next, but with two more episodes of an intense finale coming up next, the focus will simply be on who can win this thing.
The top entertainment betting sites push out fresh The Masked Singer odds every week, so enjoy this week's show and check back for updated odds and predictions.
August
Casino of the Month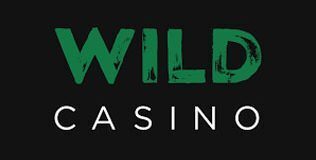 Welcome Bonus
250% up to $5,000