Hide Bonus Offers
| | | | | |
| --- | --- | --- | --- | --- |
| #1 | Bovada Sports | 50% Up To $250 | Visit Site | Bovada Sports |
| #2 | BetUS | 125% Up To $2,500 | Visit Site | BetUS |
| #3 | MyBookie | 100% Up To $1,000 | Visit Site | MyBookie |
| #4 | Everygame | 100% Up To $500 | Visit Site | Everygame |
| #5 | BetOnline Sports | 60% Up To $1,000 | Visit Site | BetOnline Sports |
Saving Poker (Part 3 of 3) – The Online Series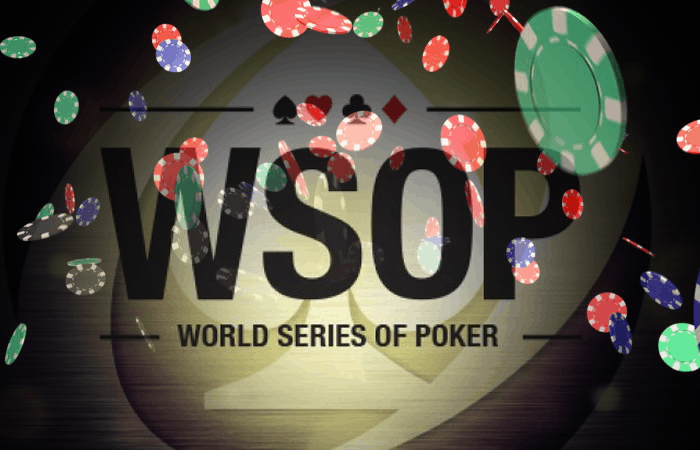 Welcome to the third and final installment of my blog series "Saving Poker." If you have stumbled across this post and haven't read the first and second chapters, I would encourage you to give them a quick read. We covered what both the land-based and online poker industries are doing to try to keep the game popular and attractive to new players. In this segment, I plan on covering some ideas that I have (along with the contributions of some of my poker playing friends) to help "save" the game.
Now, let me make something very clear before we move forward: I don't actually think poker needs saving. I just believe that like any industry, the current base of knowledge among players isn't enough to take the game to the next level. In essences, we need to "hack" poker minds to expand and grow the game into the next decade and beyond.
So, what exactly does that mean, to "hack" the industry? Well, in many people's minds, it seems to be having to come up with new games or creating wild bonuses online.
While I applaud the great poker minds trying to come up with something new (look at the popularity of Open Faced Chinese Poker among the playing community), we have a lot to work with already, and if packaged properly, I think there is a lot of room for growth internally. Let's have a look at what I mean.
Revive Home Games
Do you remember how in the mid-2000s it seemed like everyone and their uncle was hosting a poker night at their house? Poker quickly became the "it" thing to do at a house party; I certainly remember how much fun we would have at my house when we had 30 people drinking and playing tournaments into the early hours of the morning.
What happened to those games? Well, I think much like every fad, it just died off after a while. However, I also believe that people got bored with playing No Limit Hold'em tournaments. Not the game itself, but playing what amounted to a sit and go wasn't a lot of fun…usually the same couple of people win every time, and the rest of the people had to wait hours for the next game to start.
So what can we do to revive home games? If we just take some ideas from the online poker industry and apply them to the home game, you would be surprised how easy it is.

Bounty Tournaments
One of the best poker nights I had at my house was when I was working in the online poker industry and had a bunch of leftover prizes sitting in my cupboard. I put a bounty on my head, and then added the winner of each tourney to the bounty, and started giving away prizes to players who knocked us out.
You can't imagine how much pleasure people got out of not only knocking us out but scooping up some major loot along the way. You don't need to have extra prizes sitting around your house…just add an extra $5 into the entry fee and put a bounty on everyone's head. This gives all players a chance to win some money back even if they don't finish in the money.

Bad Beat Jackpots
The Bad Beat Jackpot is a staple of the cash game poker scene, both online and in land-based casinos. But why can't it be applied to home game tournaments? How it would work is simple: With every tournament, everyone puts an agreed upon amount of money into a pool. You set a minimum hand for the Bad Beat, and the person that loses the Bad Beat hand gets the jackpot.
No winner in the first tournament? No worries, it carries over into the next tournament, and the new entries are added to it. Can you imagine the number of people who would come to your home game if there hadn't been a winner of the Bad Beat Jackpot in a couple of months? Someone playing a $20 tournament could be winning hundreds of dollars in that jackpot!

Pooled events
We have all heard the story of Steve Danneman, who in 2005 finished second in the World Series of Poker Main event. He and his buddies had a home game that had a points race associated with it; each home game they played, they put aside part of the entry fee to a pool that would send the winner of the points race to the Main Event. If that player made any money in the tournament, then they would share it with everyone who was part of the group. Well in 2005 Danneman took home a seven-figure payday, not too shabby for his group of buddies from home!
Replicating this in your own home game is easy. Maybe it isn't a $10,000 seat you are working towards, but maybe an entry into a local casino's tournament, or even into one of the big online tournaments each week (if you can access them in your country). This is an excellent way to create a sense of community amongst your friends as you all rally around the points race winner in the pooled event.
Learn New Games
Ask most of the professional poker players out there, and they will all likely tell you the same thing: they love playing the other poker variants way more than playing No Limit Hold'em. They usually just play that game because it has the biggest prize pools, but if they had it their way more tournament festivals would include mixed game events.
If we want to keep poker appealing to the masses, then we need to get the general public to learn the rules to games like Pot Limit Omaha and Stud. Why is this so tough to do? Well, it starts with the way poker is being consumed by most people.
Poker on TV is still very popular, and the game best suited for TV is No Limit Hold'em. What we need is some more mainstream coverage of the other events at the WSOP. I am hopeful that the recent partnership between poker streaming site Poker Go and ESPN will be the beginning of this push. Once people get to see how these other games work, I am confident they will be hooked, and then a whole new type of player will be born.
Proper Ranking System
One thing we know people love is being recognized for their efforts. You can see this all over the place from the office to fantasy sports to a local darts league. Who doesn't like seeing their name on a leaderboard somewhere?
Poker has a series of leaderboards and Player of the Year rankings, but is there really one that works correctly? Over the years, there have been efforts to centralize the poker tournament ranking system, but how do we make it truly global? The Global Poker Index seems to have come the closest, but even then it doesn't appear to go deep enough into smaller tours nor is the ranking system quickly explained to players.
I think if poker wants to do it right, they should take a page from the professional golf and tennis tours. They have come up with a ranking system that makes it clear what events are worth which ranking points, and then merges all these small tours into one transparent ranking system. Trust me, even the small-time poker player would like to know their official world ranking, even if they were number 10,000 on the list.
(I was once the 800th ranked tennis player in my country, and I thought that was the coolest thing). Once people get on a leaderboard, all they want to do is improve their ranking…the only way to do this would be to enter more events, and therefore we should see even more growth in the land-based poker world.
Can We "Save" Poker?
Like I said earlier, I don't think poker need saving at all. Given all the shit that has been thrown its way in the last couple of decades, the poker industry has proven itself a survivor and better yet a fighter.
What the industry needs are for people to take off their headphones and glasses, look up from the cards and have a discussion amongst themselves to find common ground on new ideas, and how to improve the game we all love.