Saving Poker (Part 2 of 3) – The Online Series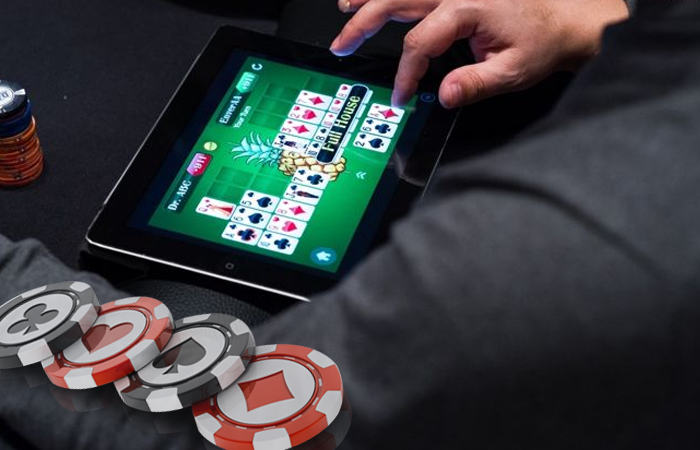 In the first post of this series, I asked the question "What are we doing to save poker, and does it need saving?" We covered what is happening in the land-based poker space, reviewing the size of the WSOP and the expansion of many mid-stakes Tours around the United States and the World. Now, let's take a look at the online poker community's response to the ever-changing poker world.
The Online Poker Industry Today
When Chris Moneymaker won the 2003 World Series of Poker Main Event in a PokerStars hat and shirt, it changed the entire poker landscape. Not many people know that there had been online poker sites available for real money play for a few years already leading up to that watershed moment. However, in that one evening of the final table (and the hundreds of times it was rebroadcast on ESPN), an entire industry had its Big Bang moment.
Poker was booming; it seemed like everyone was playing at one site or another, and advertising on mainstream media took off. You couldn't turn on a television or enter a sporting arena without seeing the names of the major players in the space plastered all over. Money was being thrown around like crazy until 2006, when the U.S government had enough, entering into law the UIGEA which effectively curtailed all the year over year growth.
There was a divide at that moment; publicly traded companies like 888, Party Poker and others had to leave the market, while PokerStars and Full Tilt Poker stayed behind to clean up all the players that were left without a home. Even with constraints, the two sites continued to make millions of dollars in a country that no longer allowed banks to process gambling transactions.
However, behind the scenes, PokerStars was busy reshaping its company for the new world. With no reason (or way) to spend money on advertising in the U.S., the company reinvested those resources into growing poker in more emerging markets. They already had success with their European Poker Tour and began replicating that model… Latin America, Asia, Australia and New Zealand; if there were poker players, there was a new tour in town, and it was likely backed by the powerful PokerStars brand.
The result is a significant amount of growth in poker in these smaller communities, all with a general feeling of being part of a much larger process. Of course, players still wanted to play in the World Series of Poker, but playing in many of these tours was a great way for them to hone their skills closer to home.
Does Online Poker have to Save the Poker Market?
There is an argument that says that for all that online poker did to grow the entire ecosystem in the 2000s, they should just be able to go about their business and let the industry figure it out for itself.
There is far more money to be made in other facets of the online gambling industry (sports, casino, lottery), so why spend all the effort?
Well, the answer is actually quite simple: it's good for their reputation. Despite paying huge fines for breaking the U.S. laws, sites like Party Poker and PokerStars still want back into the lucrative market when and if it reopens. While individual states debate the merits of legalizing online gambling and making a determination on what companies would be allowed licenses in an open market, the online poker sites can only sit on the sidelines and be looked upon as advocates for the industry as a whole. Let's have a look at what some of the major players are doing to try to help "save poker."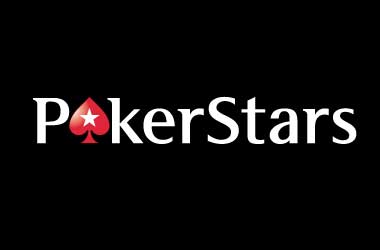 The largest site globally by far, PokerStars has two problems – how to ensure it is in good standing when the U.S. market reopens, but also how to protect and improve its current database of players. The fact is, many more people have learned to play the game over the last decade, which means the overall level of the competition has increased. This usually makes the game far less attractive for novice players, and PokerStars no doubt has the data to back up that statement.
With the lion's share of players, and therefore revenue, in their corner, the easiest thing for PokerStars to do it to leverage its popularity and brand recognition. The site has many great sponsored professional players including one of the most recognizable in Daniel Negreanu. However, to bring the game back to the public, and to push a new message, the company recently announced the signing of two ambassadors from outside the world of poker: Kevin Hart and Usain Bolt.
The company is not new to the celebrity endorsement game; most notably their deals with Rafael Nadal and Cristiano Ronaldo made major news in the European market and helped grow their popularity across the globe. However, this time the two new ambassadors are here for a particular purpose, as can be seen by their first bits of press. Hart has been brought on board to "Make Poker Fun Again" while Bolt, as you can already guess, is planning to "Make Poker Fast Again." Now, there are already speed versions of most poker games, but the average player doesn't quite understand those. An effort to speed up the regular No Limit Hold'em that everyone knows and loves is necessary and PokerStars feels they have a plan to play their part. Also, with the addition of Hart, you can imagine we are going to see lots of fun poker content and also some fun variations of the games that will attract the more amateur players.
I applaud PokerStars for always trying to be forward-thinking, but I certainly hope they get as much out of these new ambassadors as they did from the last few they signed.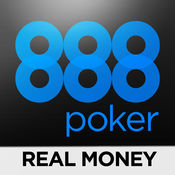 888 is a huge gaming site, where poker is only a small part of their business. Having said that, the company knows how much adding a player to their database is worth to them over that player's lifetime, and poker continues to be a great gateway for players to register accounts.
As 888 hasn't taken players from the U.S. since stepping away in the legal changes of 2006, their focus has been on players from other markets. They have obviously seen a drop in recreational play and recognized a few reasons why this was taking place. First, the game had become no fun, as it was full of sharp players who were just draining the pool of the fish. Second, most of the big contests, rewards, and tournaments were directed at high-limit players; it is near impossible for a recreational player to reach levels high enough to benefit.
In May of 2017, 888 announced a campaign to "Take Back the Game," decided that a line needed to be drawn in the sand. Someone had to make poker accessible for every level of player again, and 888 is doing its part by introducing a series of campaigns designed with the recreational player in mind. While the campaign is still in its infancy, we like what we have seen so far in the way of promotions and rewards programs, and look forward to seeing what 888 has up its sleeve for the rest of the year after it is done sending 250 players to the WSOP Main Event.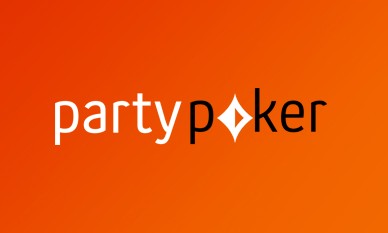 Party Poker was the first company to accept a significant fine from the U.S. government to settle the charges against them after the UIGEA law was passed in 2006. A decade later, Party continues to be a major player in the online gaming space. A merger with sportsbetting giant bwin happened shortly after, and with the sale of the World Poker Tour to an Asian operation, Party Poker was left wondering where its position was on the poker landscape.
Enter John Duthie, the man who started and built the European Poker Tour before it was acquired by PokerStars. With a move to a more global offering, he and PokerStars parted ways, and after waiting out a non-compete period, Duthie was snatched up by Party Poker to help build their live tournament offering.
Party Poker has focused on a series of Millions-branded events around the world, starting with a handful in 2017. These have lower level buy-ins than most major events and have a robust series of online qualifying events. Any concern about not meeting guarantees was quickly quieted with the first two events this year in Russia and Canada, and now the company is focused on its new flagship event in the Dominican Republic later this year.
Is it enough?
So, it certainly seems like the online poker world is not turning its back on players; in fact, the largest sites are still doing their best to continue growing the game even if they can't accept players from one of the most major markets, the United States.
It's great to see all three companies trying new initiatives to grow the game as a whole; sometimes we get caught up in competition to remember that we all have a responsibility to help the entire system. In Part 3 of this series, I will add my two cents on what I think we can all do to help the great game continue to thrive.