Saracens Rugby 2020/21 Season Betting Specials

Saracens fans are bracing themselves for a life in the second tier in the 2020/21 season. And the bookmakers have some very interesting Saracens specials to get everyone in the mood.
Earlier this year, I spoke about how to make money from Saracens' relegation to the Championship. But what I didn't know at the time of writing that piece was that the world of sports would see unprecedented cancellations that, in part, had an effect on some of the bets I suggested to make.
That piece also covers a little backstory of why Saracens have been pushed from the summit of English rugby, so I won't waste any time pushing the point today. Not when we have some cool betting markets to look at.
So, without further fuss, let me introduce you to Saracens rugby betting specials for the 2020/21 season.
To Go Undefeated -300
Among rugby's European elite, there are only a handful of teams that would stand a chance against a Saracens team firing on all cylinders.
The likes of Leinster, Munster, Toulouse, Racing, and Exeter spring to mind.
Saracens are that good. They have dominated the Premiership over the past few years, boasting one of the most fearsome teams that have ever been assembled at the domestic level.
But next season, Saracens will be testing their collective mettle against the likes of Bedford Blues, Doncaster Knights, Hartpury University, and London Scottish. And as you can see by the odds above, the bookies think it is a strong possibility that they walk the season without losing a single match.
The odds of Saracens going unbeaten in the Championship in 2020/21 are -300. Tempting, you might say. I mean, a large portion of English rugby's brightest talents will still be playing for the team, so it's not beyond their capabilities to register a flawless campaign.
Can Saracens remain unbeaten for a whole season? It seems likely. Especially when they will not be taking part in next year's European Rugby Champion's Cup.
Yes, the likes of Owen Farrell, Maro Itoje, and the Vunipolas will be part of the England setup in next year's Six Nations, but they have more than enough strength in depth to deal with any absences.
To Win Any Match to Nil -225
Given the offensive firepower and defensive fortitude of Saracens, it seems nailed on that they will win at least one match in the Championship without the other team scoring.
Saracens haven't nilled a team in a while. The closest they have gotten to doing so in recent times was in their November 2019 European Rugby Champions Cup tie with Wales' Ospreys.
In that game, Saracens ran out 44-3 winners against the Welsh region, but even then, the competition will be much lower when they are pitted against the best of the Championship.
I think this is a decent bet. The odds of Saracens beating at least one of their Championship rivals without reply are currently -225, and I can't see these odds getting better with time.
Sky Sports to Show Live Coverage of Six or More Championship Games +150
To those following rugby outside of England, Sky Sports is one of the country's premier sports broadcasting outlets.
They are also the current holders of the TV rights for Championship games, but this contract is set to expire at the end of the 2019/20 season. A season that has already been put to rest with Newcastle Falcons declared as the winners.
Saracen's relegation has led to a bidding war for the rights to show their Championship games, and you would have to think that Sky will be the leading horse in any negotiations.
According to their previous contract, Sky would show 11 games in the second tier of English rugby. If they get their hands on a new deal, you would expect Saracens' glitterati appeal to bump that up.
The odds of Sky Sports showing six or more Saracens matches is +150, while you can get odds of +300 on the network broadcasting ten or more of the fallen giant's games in the Championship.
Personally, I think six or more games is a fair target. Anything above that might be pushing things.
To Score a Bonus Point in Every Match +150
To get a winning bonus point in the Championship, a team must score four tries in a game. This is clearly within Saracens' capabilities, given that they will be the greatest team to ever play in the league.
The standard of competition is, unsurprisingly, nowhere near as fierce as it would be in the Premiership, and considering they have won four of the last five titles, that is really saying something.
But expecting Saracens to win every game while scoring four or more tries in every game could blow up at some point. Even with a team of Saracens' caliber, when the big guns are off playing Six Nations rugby, will the replacements be capable of keeping the standards high?
Maybe. Maybe not. But this market is based on Saracens scoring a bonus try in every match. And that includes a losing bonus point, which is awarded when a team loses by seven points or less.
At odds of +150, this is a solid bet.
Owen Farrell to Score the Last Points of the Season +200
Farrell is the star outside half that drives Saracens in every match. And while he is on the field, he is responsible for place kicks. And as place kicks include conversions, which are taken when a try has scored, and penalties, there is a big chance that he could register the final score of the season.
More than this, the Championship is decided by playoffs. And the final game of the playoffs is the final match on the roster. Saracens will, barring some of the weirdest events ever seen in sports, be in that final.
And they will win it.
As such, the chances of Owen Farrell scoring the last points of the game are pretty high.
Then again, with everything that can happen in a game of rugby, it wouldn't be strange for him not to score the final points of the season. This is one of those so-so bets, and at +200, I'm not entirely excited about it.
To Concede a Point in Every Match +225
Will Saracens concede a point in every match? It's possible, I guess. But then again, the difference in class between this team and the rest of the pack in the Championship means that the occasional nilling is on the cards.
I'm not convinced by this market.
To Lose a Match +275
I imagine there will be the occasional slip for Saracens in the Championship, but I don't see any team beating them.
2020/21 should be a very straightforward campaign for the team. They are too advanced in offense and defense to be beaten by any of their rivals. And on that basis, I can't see them losing a single match.
Remember, all eyes will be on this team next season because seeing them playing in the second tier is going to be wild. It's not where they are supposed to be.
If Saracens lose a match in the campaign, it will be big news. Why? Because they are not expected to lose a match in the campaign.
I would avoid betting on this market.
Let's Wrap It Up Here
Have any of the bets above caught your eye? Whether they are hits or misses, it's nice to see the leading rugby betting sites focusing on what will be an odd campaign for Saracens in 2020/21.
I'm keen to see just how many cricket scores the English giants will rack up next year while pitted with teams that have no right to share the same pitch with them. No disrespect intended to the rest of the pack, of course.
It's going to be a weird ride, but I'm strangely looking forward to it.
AUGUST
Casino of the Month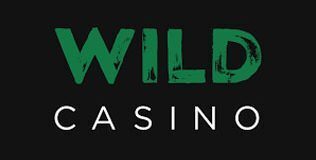 Welcome Bonus
250% up to $5,000
Read Review
Visit Site