Hide Bonus Offers
| | | | | |
| --- | --- | --- | --- | --- |
| #1 | Bovada Sports | 50% Up To $250 | Visit Site | Bovada Sports |
| #2 | BetUS | 125% Up To $2,500 | Visit Site | BetUS |
| #3 | MyBookie | 100% Up To $1,000 | Visit Site | MyBookie |
| #4 | Everygame | 100% Up To $500 | Visit Site | Everygame |
| #5 | BetOnline Sports | 60% Up To $1,000 | Visit Site | BetOnline Sports |
Safest Bets for the First Round of the 2019 NBA Playoffs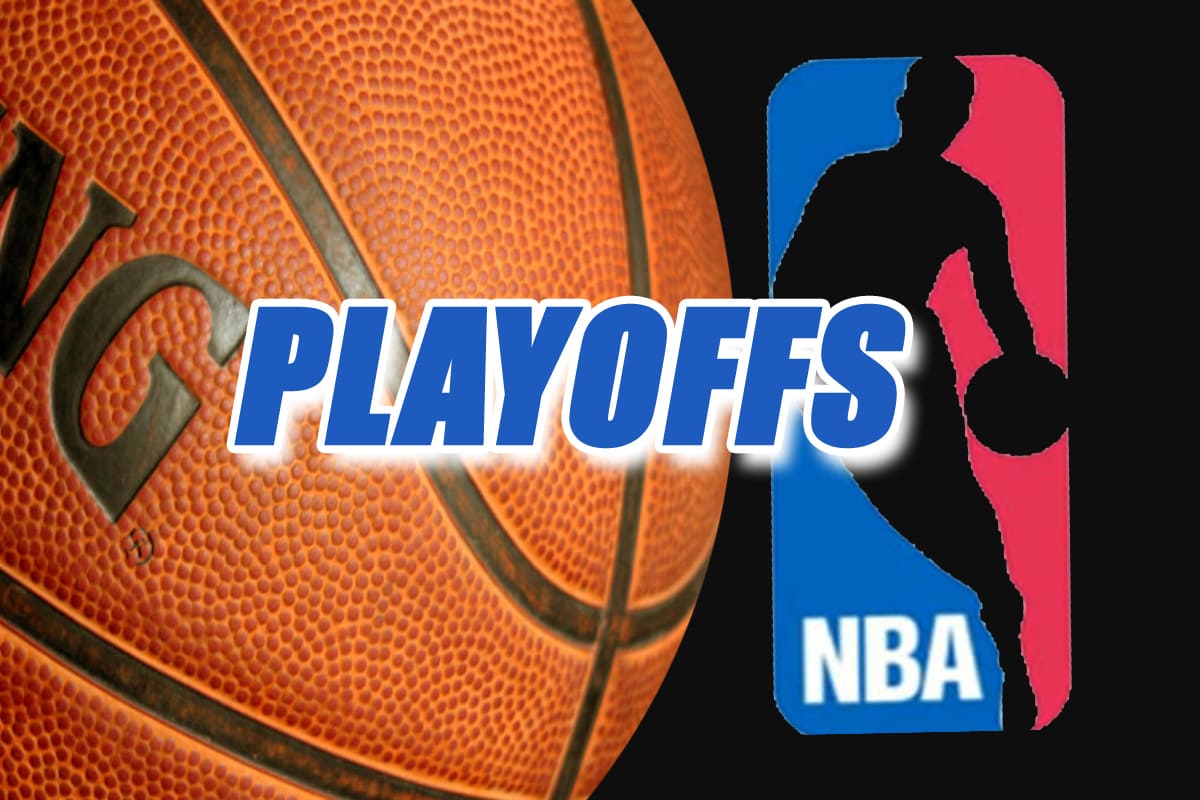 History tells us that the best teams in the NBA march to the Finals. The teams with the most talent and the best experience win.
That would make it a safe bet that the Golden State Warriors will be crowned champions for the third straight year.
I'm not even being obnoxious. Most bookmakers and betting sites agree, as you won't find a price associated with the Dubs winning it all better than -200. That's still fair value for what many are calling a "sure thing".
But is it?
I definitely anticipate the Warriors still getting back to the Finals, but there is cause for pause. The Houston Rockets gave them a legit fight in the Western Conference Finals last season and waiting on the other side are up to four tough outs from the Eastern Conference.
You can probably bank on the Warriors going up against the 76ers, Celtics, Raptors or Bucks. If you're looking to bet on NBA Finals matchups, some combination of those five teams is probably your best bet.
But the path to the 2019 NBA Finals may not be so cut and dry.
There are new, hungry teams that are now in the playoffs. The Los Angeles Clippers feel dangerous. Teams like the Indiana Pacers and Portland Trail Blazers aren't too keen on the idea that everyone says one injury will derail them.
Then there is the case of the low seeds taking on inexperienced royalty. Are the Denver Nuggets and Milwaukee Bucks really this good? Or could one of them be in for a deflating round one upset?
These are things you will want to consider as you prepare to bet on the 2019 NBA playoffs. I'll be tackling some first round upset picks to target in due course, but for now I'm focusing my NBA playoff predictions on the series that feel like absolute locks.
Let's dive into some round one NBA playoff series that I believe are can't miss plays.
Golden State Warriors Over Los Angeles Clippers
The NBA playoff series odds aren't out yet as I write this, but do I really need to wait to know the Dubs are going to be listed at something egregious?
I don't know if it matters if they boast odds of -250, -400, -1000 or something crazier. The point is Vegas is going to make it so steep that it's near-impossible to actually make any significant money off of it.
That's how it should be, but that doesn't take anything away from the fact that this is about as "locked in" as it gets.
The Dubs didn't win 60 games, Stephen Curry just rolled his ankle and Kevin Durant might be leaving. The Clippers are also pretty pesky, well-coached and know Golden State pretty well. But there isn't anything here that realistically suggests probably the biggest upset ever is about to go down.
Golden State dominated this series even when Chris Paul and Blake Griffin were still in L.A. The Clippers are gritty, but they lack star power and they're not good enough defensively. The Dubs went 3-1 against L.A. during the regular season and it might be shocking if they don't pull out the broom for this one.
In fact, that may be the ticket to obtaining some value to this gimme pick. The Dubs as a straight up winner for this series won't bring anything back. It's a lock, but there's no value in it. The trick may be to aim high and bet on the Warriors sweeping this thing.
Milwaukee Bucks Over Detroit Pistons
I do see some potential vulnerability in the Bucks. They lack playoff experience when it comes to finishing series, they're extremely banged up and they haven't advanced out of the first round in 18 years.
That's a bit of time, plus injuries up and down their roster send a different team into postseason play than many anticipated.
True, but they're still better than the Detroit Pistons. Like, by a lot.
The Bucks owned this regular season matchup, sweeping the Pistons (4-0) and really only allowing one meeting to be close. Detroit doesn't fare well on the road and they're not efficient offensively.
They'll also enter an impossible setting with big man Blake Griffin ailing.
The Pistons nearly wrote their own obituary Tuesday night in their home finale. But then they rallied from 22 down to beat a glorified G-League team, keeping their playoff hopes alive. Oh, and Blake Griffin might be done for the season, too. Yay? https://t.co/XkPpOYnX8v

— John Niyo (@JohnNiyo) April 10, 2019
It's nice that Detroit willed their way into the playoffs, but they don't match up particularly well with the Bucks even with a healthy Griffin. Milwaukee should be able to carve the Pistons up, while Milwaukee's top-ranked defense should swallow the Pistons whole.
Hopefully you can get a little more value via the Bucks just because they haven't won a playoff series in forever. I'm not quite as confident they get the sweep as I am with Golden State, but if you can find some NBA betting websites that offer a variety of series bets, Milwaukee in five makes good sense.
Toronto Raptors Over Orlando Magic
The Orlando Magic have been a fun story this year, as they finally found the perfect formula and cracked the playoffs for the first time since 2011.
For those keeping score at home, that was the last year Dwight Howard was a thing in Florida.
The Magic have struggled ever since, but they finally decided to run their offense through a stud center again. It led to a career year from Nikola Vucevic, while Orlando as a whole leaned on the league's 8th best defense to grind opponents into dust.
Orlando is a fun story, but now they have to face Kawhi Leonard and a Raptors team that is on a mission.
Toronto has been one of the most balanced teams all season, they have more star power, they're more efficient on offense and they're the scarier team on defense. The Magic can't slow down every weapon the Raptors possess, while Toronto has an answer on the other side for everything Orlando can do.
The Magic did well to split the season series (2-2) between these two sides, but Kawhi Leonard wasn't on hand for one of the losses and Kyle Lowry took a breather in the other.
Orlando might be pesky enough to avoid the sweep here, but there's just no way they're taking the Raptors out in round one.
Philadelphia 76ers Over Brooklyn Nets
The Nets are another fun story. D'Angelo Russell gets my vote for Most Improved Player of the year, while he's put up numbers during a playoff run.
Brooklyn shares the ball and can light you up from outside when they're clicking, but they aren't particularly efficient at any level. That's not ideal as they prepare for a first round battle with the Sixers, who are incredibly explosive offensively and have a ridiculous amount of star power.
Regardless, the Nets did find a way to split the season series (2-2) and the pace of play in these games was absurd. Three of the four meetings were track meets, with the winner scoring 120+ points every single time.
The status of big man Joel Embiid is the kicker for Philadelphia, as he's been banged up and might actually miss game one. If true, the Nets could be an interesting underdog for that bet and you may even want to consider taking Philly in five or six games.
Which way you lean is up to you, but the point is the 76ers are winning this series. Not having Embiid for any amount of time would be problematic, but the Nets are so bad at defending centers that even the likes of Boban Marjanovic or Jonah Bolden could wreck in this matchup.
Elsewhere, the Nets don't really have anyone to slow down the foursome of Ben Simmons, Jimmy Butler, Tobias Harris and J.J. Redick.
These games could be fun and the Nets may steal a game or two, but they're not winning the series.
Summary
The first round of the NBA playoffs is often fairly predictable. I do think it's a little less certain in some spots this year, but the above series are locks in my mind.
Neither #1 seed is losing in round one, while the Raptors and 76ers just have a huge talent gap between them and their first round competition.
That does leave the door cracked open for some NBA playoff upsets throughout the rest of the tournament in round one, though. Every other series carries some degree of risk and that's a different angle NBA bettors may want to target.
Whether you're just going after the series moneyline or trying to bet on the exact series outcome, you should be able to target the aforementioned four series with confidence. Once you've figured out where to bet on the 2019 NBA playoffs, and the odds are out, these are some of the first wagers you should be considering.