Will Sabrina Ionescu Go #1 Overall and Other Prop Bets for the 2020 WNBA Draft

The 2020 WNBA Draft is about to be dominated by the Oregon Ducks. After going 31-2 and putting themselves in position for a deep March Madness run, that's not all that surprising.
Even so, Sabrina Ionescu dominates the conversation up top, as many wonder if anyone can upset her for the #1 overall pick. Beyond that, there is still even more intrigue, with the top basketball betting sites offering some props for a few other WNBA Draft questions.
Who will go second? How will the top 5 play out? Which position will see the most players drafted? In all, BetOnline is offering six fun 2020 WNBA Draft prop bets, and I've got odds and predictions for each one.
Will Sabrina Ionescu Be the 1st Overall Pick?
Ionescu is pretty great. She's a triple-double threat every time she hits the floor, she can create offense for herself and others, and she's a fantastic leader.
There's little getting around her as the top pick. That said, you could make the mild case that teammate Satou Sabally is the more tantalizing prospect due to superior size, length, and athleticism.
True, but Ionescu is the total package and has serious star power.
The +2000 odds are tempting, but it's a losing bet to go against Ionescu here. You can get creative in betting on the 2020 WNBA Draft in other ways this year.
Who Will Be the 2nd Overall Pick in the WNBA Draft?
Most will agree that the 2020 WNBA Draft can be dumbed down to being the year of Ionescu. There are other solid prospects, but nobody really touches the Oregon star.
That said, there is another Ducks prospect people do like, as Sabally is a good athlete with nice versatility and size for the next level. She has been known to even man the lead guard spot in a pinch, so you're talking about a really well-rounded weapon here.
I also like Lauren Cox a lot when you look at this bet, simply because she's the only legit big that is a threat to go inside the top 5. If Dallas decides they want some more help down low, she could easily become more appealing.
The Field bet is likely a waste, but it includes an electrifying scorer in Chennedy Carter and an elite floor general in Tyasha Harris. I don't see the star potential with Harris that comes with Carter and Sabally, though.
This isn't nearly as cut and dry as the #1 pick, that's for sure. I'd lend a cursory glance to the Field wager just because of Carter's scoring prowess, but the best prospect is Sabally.
Who Will Be Picked 4th Overall?
This one comes down to personal preference. In my opinion, Carter is the next-best prospect after the top two Ducks players. Mock drafts and a lot of player rankings you'll stumble across don't always agree.
The latest betting odds seem to, though. That said, Cox is an awesome value at +750, and the chance another player slides or rises up to the 4th spot is pretty appealing at +800.
Of course, the most realistic option in my mind is the favored Carter.
Total Forwards Drafted in Round 1
This is pretty subjective, seeing as there are several players who honestly can play and be classified as multiple positions. For the most part, though, we know who is a forward and who is a guard.
As far as legit bigs, there are probably two true bigs and a slew of versatile forwards. What players are designated which positions will be up to the betting site you choose to play at, but from the looks of it, the Under is the way to go here.
Total Guards Drafted in Round 1
The odds again lead me to the favorite, as the Over is very much in play for the guard position with forwards coming in at the Under.
This is a very guard-heavy draft. The fact that a point guard is the likely #1 pick could be a dead giveaway, but Megan Walker, Chennedy Carter, Tyasha Harris, and Te'a Cooper all feel like first-round locks, and all should be listed as guards by almost every site.
That gives you five guards right there, and there are honestly a few more you could add to the pile. The guard position should dominate round one and get an easy win for bettors.
Betting on the 2020 WNBA Draft
The only thing (we think) we know for sure going into the 2020 WNBA Draft is that Sabrina Ionescu is the best player and should go #1 overall.
If you look at WNBA mock drafts, player rankings, expert opinion, and the betting odds, there doesn't seem to be a plausible second route.
After that, however, there could be a real opportunity to cash in on this draft. Starting with the second pick, a lot of smart people disagree as to what teams need, who the best players are, and where they'll go.
Hopefully, my answers to the 2020 WNBA Draft betting questions above provide some clarity, but how you bet will ultimately be up to you.
For more sports betting insight, odds, and predictions, head over to our sports betting blog.
AUGUST
Casino of the Month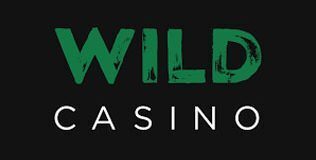 Welcome Bonus
250% up to $5,000
Read Review
Visit Site