Russian Liga Pro Ice Hockey Betting Tips for May 8 – Today's Predictions and Picks

The Russia Liga Pro continues with two mini-tournaments that will see seven ties being played out today.
It's not the most action-packed day but if you're not betting on the league, you're missing out on some amazing odds.
This ice hockey betting tips post will show you exactly what the top rated bookmakers have on offer and will guide you with a couple of betting picks and the reasoning behind them.
Let's first take a look at the schedule for Friday, May 8th.
Today's Liga Pro Games
We won't be seeing matches from the Comet Division today as well, so most of the games are taking place early. However, there are still a couple of matchups at mid-day and I'm presenting them below.
Early games
Two of the ties take place very early so there's no point in adding them here but you if you're looking to get an early start on your betting you should be able to catch the ones below:
Reaktivatory vs. Kings Town
Serp and Molot vs. Reaktivatory
Broneboytsy vs. Kings Town
Mid-day games
The day ends with two familiar ties taking place between four of the regular short hockey teams that contest the Russia Liga Pro.
Molotoboytsyi vs. Chetyre Ledokola
Ice Banda vs. Moscow Eshelon
Before I move on to the betting part, I just want to make sure you understand how important it is to use a reputable hockey betting site when placing your wagers on the Russian LIga Pro.
The competition is very dynamic and we've seen lots of games get postponed for various reasons. You can't stay on top of all the developments and get the best odds if you're making a compromise with your bookmaker.
For anyone who wants to bet on the league and can't seem to find the right fit, here is a list of our recommended ice hockey betting sites:
Predictions and Betting Picks for May 8th
Now, let's turn to the fun part. I've chosen three games that provide great prices and I share my reasoning and the actual odds below:
Broneboytsy to beat Kings Town; +105
Molotoboytsyi to beat Chetyre Ledokola; +155
Moscow Eshelon to beat Ice Banda; +110
Broneboytsy is one of the most dominant teams in the league and they have been pummeling Kings Town for as long as I've been following the competition. The odds of +105 are relatively compared to other games but there is a good reason for that.
Molotoboytsi is looking at another tough challenge but they have improved lately and I can see them surprising Chetyre Ledokola today. The last game was really tight and it's time for the underdog to break their hoodoo.
Moscow Eshelon should be able to once again beat Ice Banda. They have done it in their last five head-to-head games and are the far better team overall. The +110 odds are looking great and I just can't miss out on those.
AUGUST
Casino of the Month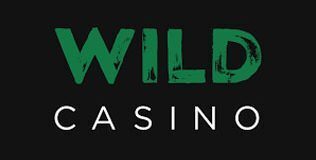 Welcome Bonus
250% up to $5,000
Read Review
Visit Site