Russian Liga Pro Ice Hockey Betting Tips for May 1 – Today's Predictions and Picks

As is the case with most Fridays, the Russia Liga Pro schedule is not exactly packed with games but there are still great opportunities to make some money if you can place some early wagers.
This ice hockey betting post for May 1st explores the full schedule for today and there are a couple of free betting picks waiting for you in the end.
Today's Liga Pro Games
There are six matchups in the league's program and all of them will be played in a short hockey format. Meaning that teams consist of three players each and the game follows a 3×10 minute format.
A draw pushes the match into overtime but bear in mind that most bookmakers' markets cover only the result in normal time.
Let's have a look at all the fixtures for Friday:
Early games
Broneboytsy vs. Reaktivatory
Serp and Molot vs. Broneboytsy
Reaktivatory vs. Kings Town
Mid-day games
Serp and Molot vs. Reaktivatory
Broneboytsy vs. Kings Town
Molotoboytsyi vs. Chetyre Ledokola
Make note of the fact that some of the teams play multiple games today and be sure to take this into account when placing your wagers.
And if you've still not found the right bookmaker for your needs, feel free to explore the ice hockey betting sites I have listed below.
They all have the Russia Liga Pro extensively covered and react fast to the changing dynamics of the competition. Plus, you'll find some of the best odds there.
Predictions and Betting Picks for May 1st
Not a lot of games to pick from today but I still think the two predictions below represent good value so I'm going with these:
Serp and Molot to beat Reaktivatory; +120
Broneboytsy to beat Kings Town; +130
That's all for Friday's ice hockey betting tips but you can check out our daily predictions and picks for other sports as well.
Chetyre Ronina vs. Rakety under 6; -114
Ledyanye Voiny vs. Stalnye Kabany under 6; +101
I have another two hockey betting tips for today, starting with the match between Chetyre Ronina and Rakety. Both sides have been involved in plenty of tight matches lately, so the price of -114 for under 6 goals in this one looks good.
I have the same sentiment about the other late game between Ledyanye Voiny and Stalnye Kabany. Only two of the last ten combined matches of both sides saw more than 6 goals, so getting +101 for that outcome is solid.
AUGUST
Casino of the Month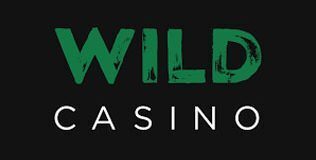 Welcome Bonus
250% up to $5,000
Read Review
Visit Site