Russian Liga Pro Ice Hockey Betting Tips for April 29 – Today's Predictions and Picks

Looking to make the most out of this lockdown? Well, betting on ice hockey online may be the thing you need.
This Russian Liga Pro betting tips post brings you information on the tournament's specifics and details some of the interesting ties you can place your wagers on.
There are some very high betting prices here, so you're missing out on huge potential winnings if you're not following the event.
Let's see what we are up against this Wednesday.
Today's Liga Pro Games
Before I move on to the schedule, I want to make one point clear. Betting on the Russia Liga Pro covers only the result in regulation time. There are three parts of ten minutes being played out between teams that field three players each.
If the tie goes to overtime, the result doesn't count towards your bet.
Here's what we can bet on today:
Early games
Broneboytsy vs. Reaktivatory
Serp and Molot vs. Kings Town
Molotoboytsyi vs. Chetyre Lekodola
Mid-day games
Ice Banda vs. Moscow Eshelon
Krasniye Krila vs. Eshistyye Tigry
Stalker vs. Ledoviy Desant
Late games
Goryachiye Golovy vs. Besheniye Psy
Chetyre Ronina vs. Boevye Lisy
A couple of new teams are entering the fold and things are getting heated up in the Russian Liga Pro, so now is a perfect time to start making your bets online.
If you're still searching for a good place to do that, feel free to check our list of the top rated ice hockey betting sites below:
Predictions and Betting Picks for April 29th
Time for the essence of my Russia Liga Pro betting tips post for Wednesday. Here are a couple of picks to start you off for the day:
Ice Banda to beat Moscow Eshelon; +120
Stalker to beat Ledoviy Desant; +100
More predictions will appear here later so make sure you follow the updates as they will include the latest odds and reasoning.
Boevye Lisy to beat Chetyre Ronina; +120
Rakety vs. Stalnye Kabany over 5.5; -129
There are two more ice hockey betting tips for Wednesday. For a start, Boevye Lisy beat Chetyre Ronina twice in the past couple of days, so backing the team once again certainly makes sense for the price of +120.
The other late match is between Rakety and Stalnye Kabany. Both sides had troubles scoring on a couple of occasions this week which is why the totals line is set at only 5.5 goals. I believe that's way too low, though, so I feel compelled to take this wager.
AUGUST
Casino of the Month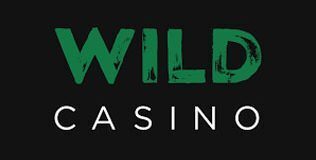 Welcome Bonus
250% up to $5,000
Read Review
Visit Site