Russian Liga Pro Ice Hockey Betting Tips for April 21 – Today's Predictions and Picks

Tuesday, April 21st once again sees the Russian Liga pro stage more than a dozen matches and every single one is covered by the top rated ice hockey betting sites.
I will provide my top predictions and picks at the end of this ice hockey betting tips post but before we get to that, here is a look at the league's schedule and specifics.
Today's Liga Pro Games
Betting on the Russia Liga Pro can be a very profitable option as there are very high odds flying around for all of the games. However, before you wager on the matchups it's good to get familiar with how the competition operates.
The games are played in three parts of 10 minutes and the teams are all using short hockey format. This means that they have three players out on the field. If the game is tied at the end of regulation time, it's settled in overtime and penalties.
Early Matches
Here are some of the early fixtures for Tuesday, April 21st:
Kings Town vs. Reaktivatory
Broneboytsy vs. Kings Town
Serp and Molot vs. Reaktivatory
Mid-day Matches
The day's schedule then continues with these clashes:
Ice Banda vs. 6 Trolley
Moscow Eshelon vs. Chetyre Ledokola
Broneboytsy vs. Serp and Molot
Late Matches
And there is another late mini-tournament featuring the below teams:
Ledianye Voiny vs. Rakety
Chetyre Ronina vs. Boevye Lisy
There will be more games played out today but I recommend you regularly check the top ice hockey sportsbooks since there could be changes as the day progresses.
Staying on top of all the latest developments will give you a betting edge and here is a list of sites that can help you with that:
Predictions and Betting Picks for April 21st
Let's turn to today's early ice hockey predictions with a couple of betting picks to start off the day:
Broneboytsy to beat Kings Town; +140
Ice Banda to beat 6 Trolley; +150
Both of these represent great value in my opinion and if you're looking for more Russia Liga Pro betting tips, make sure you check back later. I use this post to lay out additional odds and picks as the competition goes on today.
Ledianye Voiny to beat Rakety; +135
Chetyre Ronina to beat Boevye Lisy; +170
Ledianye Voiny and Rakety have been exchanging victories recently, so picking a winner looks hard on the surface. And yet, Rakety's form has been abysmal in the past of days and Tuesday started with another heavy defeat against Chetyre Ronina. That's enough of a reason to take the +134 for Ledianye Voiny, if you ask me.
And last in my hockey betting tips is a surprise in the match between Chetyre Ronina and Boevye Lisy. The latter is the favorite because of a comprehensive win on Sunday. However, the trajectory of both teams has been very different.
Chetyre Ronina won a couple of games and improved significantly, while Boevye Lisy lost most of its matches. I believe the price of +170 is way too high, so that's my final pick.
AUGUST
Casino of the Month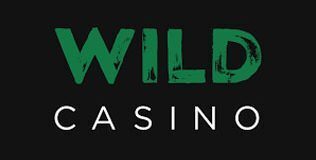 Welcome Bonus
250% up to $5,000
Read Review
Visit Site