Russian Liga Pro Hockey Betting for Today (April 15)

The professional Russian short hockey league continues this Wednesday and we have a couple of more tournaments to look forward to.
The games are highly competitive and this allows us to take advantage of some juicy betting options. My Liga Pro hockey betting tips for today include two predictions and a brief look at the schedule and its specifics.
More picks will be added as the day progresses so be sure to pop back again and check the latest updates on this post.
Today's Russian Hockey Games
The Russian Liga Pro stages no less than four tournaments today and all will be played in short hockey format. The schedule is jam-packed with interesting clashes and before I move on to my predictions, let's see a list of the opening fixtures:
Tournament A
Here is how the first competition on Wednesday will kick off:
Broneboytsy vs. Serp I Molot
Reaktivatory vs. Kings Town
Tournament B (early)
The second tournament will see these two clashes as a start:
Broneboytsy vs. Reaktivatory
Serp I Molot vs. Kings Town
Tournament B (mid)
Below are the third tournament's opening fixtures:
Molotoboytsy vs. Chetyre Ledokola
Ice Banda vs. Moskovskiy Eshelon
Tournament B (late)
Today's late hockey matches in the Liga Pro open with the following ties:
Chetyre Ronina vs. Boevye Lisy
Rakety vs. Stalnye Kabany
The nature of the tournaments is pretty dynamic and we've seen a lot of schedule changes for various reasons in previous days, so be sure to stay on top of the latest information be frequently visiting the best ice hockey betting sites:
Liga Pro Betting Picks for April 15th
Let's move on to the betting side. My picks for Wednesday, April 15th are below:
Chetyre Ledokola to beat Molotoboytsy
Ice Banda to beat Moskovskiy Eshelon
As I already mentioned, expect more entries to appear here later today. The additional hockey betting tips will come with odds and reasoning so you will understand exactly why I'm backing a certain outcome.
Chetyre Ronina to beat Boevye Lisy +150
Stalnye Kabany to beat Rakety +135
I'm not sure why the odds for Chetyre Ronina to beat Boevye Lisy are so high. The teams met yesterday and it was a close encounter that ended in a draw. There's not much to separate them right now, in my opinion, so +150 for any of them represents excellent value.
The other match that deserves a spot in my hockey betting tips for Wednesday is between Stalnye Kabany and Rakety. Those two have been inconsistent recently, both in the head-to-head meetings and their overall performance.
I believe that Stalnye Kabany can certainly win the clash, so the price of +135 is too good to miss. Especially if you consider the 8-3 crushing victory over the same opponent in the last encounter between the two teams.
AUGUST
Casino of the Month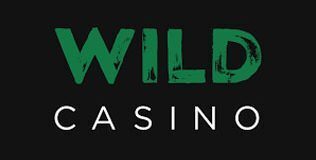 Welcome Bonus
250% up to $5,000
Read Review
Visit Site