Russian Liga Pro Hockey Betting for Today (April 14)
The Russian Liga Pro hasn't stopped and there are a couple of tournaments in short hockey every single day. Tuesday is not an exception and there will be plenty of action today, with four events on the schedule.
They provide plenty of exciting opportunities and you can find my top Russian hockey betting tips for Tuesday below, as well as the schedule for today. I will add more picks later on, so make sure to check the post again.
Today's Russian Hockey Games
There are four tournaments from the Russian Liga Pro today, they are all in the short hockey format. That means each match features two teams of three players each.
The squads play in direct knockouts between each other until a winner is determined in the later tournaments, while the earlier ones are in the round-robin format and the knockouts.
Here is more information on today's events.
Tournament A
Here are the opening fixtures for the first competition on Tuesday, April 14th.
Reaktivatory vs. Broneboytsy
Kings Town vs. Serp I Molot
Tournament B (early)
Let's take a look at the first two games.
Ice Banda vs. Shest Trolley
Moskovskiy Eshelon vs. Chetyre Ledokola
Tournament B (mid)
And that's what the third competition starts with.
Bronetboytsy vs. Serp I Molot
Kings Town vs. Reaktivatory
Tournament B (late)
The last event of the day opens with the following games.
Ledianye Voiny vs. Rakety
Chetyre Ronina vs. Boevye Lisy
It's possible that the schedule changes on certain occasions because of the nature of the Russian Liga Pro. In order to stay in touch with the latest fixtures and odds, I recommend you to follow the information displayed by some of the best hockey sites out there.
Predictions and Free Betting Picks for April 14th
It's time for some quick betting tips for Tuesday.
Chetyre Ledokola to beat Moskovskiy Eshelon
Ice Banda to beat Shest Trolley
There will be more of the same later today and I will add odds and my reasoning for the next batch of Russian hockey betting tips.
Ledianye Voiny vs. Rakety over 7.5 -116
Chetyre Ronina vs. Boevye Lisy over 7.5 -116
Many of the recent games of both Ledianye Voiny and Rakety finished with plenty of goals, including the last clash between the two sides that saw ten of them. I expect another entertaining match today, so the price the price of -116 for the over is excellent.
I have the same sentiment for the last of my Russian hockey betting tips for Tuesday, April 14th. 8 of the last 10 combined games of Chetyre Ronina and Boevye Lisy saw 8 or more goals, often hitting double digits. I think another one of those is coming today.
AUGUST
Casino of the Month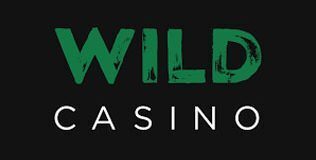 Welcome Bonus
250% up to $5,000
Read Review
Visit Site