Russian Liga Pro Hockey Betting Tips for April 17

The Russian Liga Pro ice hockey league once again provides a bunch of interesting ties on which we can bet on. The league stages short hockey matchups with several teams scheduled to play multiple games on Friday.
This means there are plenty of betting opportunities out there and this hockey betting tips post provides a look into today's fixtures and offers you free betting picks in the end.
Let's check out what is in store for us.
Today's Liga Pro Games
The teams in the Russia Liga pro play a short hockey format and every game that is tied at the end of the 30-minute regulation time is settled by penalties. Before we proceed to the betting angle, I take a look at what today's schedule brings us.
Early Matches
The tournament starts early and these are a couple of the opening games:
Serp and Molot vs. Reaktivatory
Broneboytsy vs. Kings Town
Molotoboytsyi vs. Chetyre Ledokola
Mid-day Matches
Friday's round then continues with these three matchups:
Ice Banda vs. Moscow Eshelon
Serp and Molot vs. Kings Town
Reaktivatory vs. Broneboytsy
Late Matches
There are also ties which will be settled later in the day and here are the first ones:
Chetyre Ronina vs. Rakety
Ledyanye Voiny vs. Stalnye Kabany
If you haven't bet on the Russian Liga Pro yet, be mindful of the fact that there could be a lot of re-arrangements to the schedule because of various safety and organizational reasons.
But don't sweat it, the top ice hockey betting sites always update their information, so be sure to check their sportsbooks regularly for the latest developments.
Here is a list of bookmakers we recommend for betting on the tournament:
Predictions and Betting Picks for April 17th
It's time to wrap up this hockey betting tips post with my picks for the day. Some great value is floating around in today's schedule and the odds below are taken from 10bet.
Serp and Molot to beat Kings town; +125
Ledyanye Voiny to beat Stalnye Kabany; +100
I will continue posting my Russia Liga Pro betting predictions for Friday, so make sure you check back again later and you'll find more picks with odds and the reasoning behind my choices.
Chetyre Ronina to beat Rakety; +135
Ledianye Voiny vs. Stalnye Kabany under 7; -106
The late Russia Liga Pro tournament today features two games and the first one is between Chetyre Ronina and Rakety. The latter is the favorite of the bookies here after a solid performance yesterday, but I feel that this week has been too inconsistent for Rakety, so the odds of +135 for Chetyre Ronina are too good to skip.
I find it hard to predict the winner of the other match of the day, as Ledianye Voiny and Stalnye Kabany haven't met in a while. Both teams haven't been too prolific lately, so the under 7 goals option seems like the best pick here.
AUGUST
Casino of the Month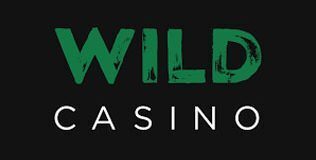 Welcome Bonus
250% up to $5,000
Read Review
Visit Site