Russia Liga Pro (Hockey) Preview for April 16th – Schedule, Predictions, and Betting Picks

The professional Russian hockey league is a popular betting choice right now and Thursday's schedule once again brings us many betting opportunities to stick our teeth into.
If you haven't had the chance to explore the competition yet, this ice hockey betting tips for today will be able to help you out.
I take a brief look at the specifics of the Russian Liga Pro and provide some of the ties that will take place today. But sure to stay until the end since I conclude with two free betting picks.
Liga Pro Schedule – Thursday's Hockey Games
The league stages games in a short hockey format. This means that each team consists of three players and the duration of the matches is 30 minutes(3×10).
This provides enough time for some high-scoring games and luckily, the best ice hockey betting sites do offer such markets to take advantage of. But before we approach the betting angle, here is a list of some games you can catch today.
Early Matches
Here are the opening fixtures for Thursday, April 16th.
Reaktivatory vs. Broneboytsy
Kings Town vs. Serp I Molot
Ice Banda vs. Shest Trolley
Mid-day Matches
The day continues with these three ties:
Moskovskiy Eshelon vs. Chetyre Ledokola
Bronetboytsy vs. Serp I Molot
Kings Town vs. Reaktivatory
Late Matches
The last mini-tournament starts with the following games:
Ledianye Voiny vs. Rakety
Chetyre Ronina vs. Boevye Lisy
As you can see, you can bet on the Russian Liga Pro at any time as the schedule covers most of the day. However, bear in mind that there could be changes due to unforeseen circumstances.
That is why it is important to check what the best ice hockey betting sites have on display at any given time. Here are a few recommendations that are well-suited to help you out with that:
Predictions and Betting Picks for April 16
Let's wrap this up with a couple of betting predictions for today:
Ice Banda to beast Shest Trolley
Chetyre Ledokola to beat Moskovskiy Eshelon
I believe these represent good value but if you're looking for more insight, make sure you regularly visit the post throughout the day. I'll be adding more betting picks complete with the current odds and the reasoning behind my decision.
Ledyanye Voiny to beat Rakety; +120
Chetyre Ronina to draw Boevye Lisy; +390
The recent form of both sides suggest that Ledyanye Voiny should beat Rakety. The team has won a couple of games in a row, while the opponent has two defeats and two draws in the last four matches of the Russian Liga Pro.
I'm inclined to back the draw in the other match of the last tournaments, mostly because that's the most common result in the past 10 games of Chetyre Ronin and Boevye Lisy. In fact, even the last clash between the two sides ended in a tie, so the price of +390 represents excellent value.
AUGUST
Casino of the Month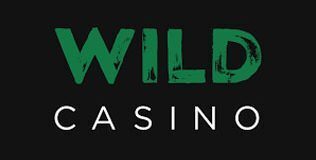 Welcome Bonus
250% up to $5,000
Read Review
Visit Site