Royce Freeman and 16 Other Rookies to Draft for 2018 Fantasy Football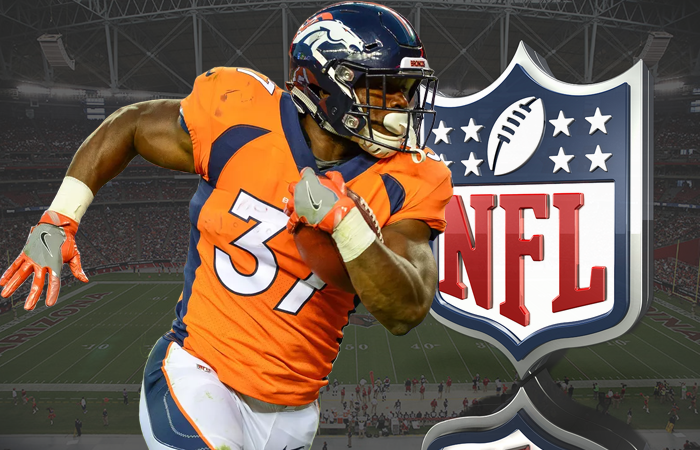 Every NFL team hopes their new prized rookies can make a big impact as quickly as possible.
The returns aren't always immediate, but the point of the NFL Draft – especially if you pick early – is to rebuild your team into a contender and to waste little time doing it.
Some franchise quarterbacks have to wait on the sidelines as they learn the ropes, while others are thrust into action before they're ready. There are even positions like tight end and cornerback that simply take time to fully transition to at the highest level of professional football.
Those are all things for NFL teams to consider, but they're also things to note for fantasy football league managers.
The last thing you want to do is discount incoming talent that can be had at a fraction of the price as experienced players and also contribute.
Kareem Hunt showed everyone that as a third-round pick in most fantasy drafts last year, while Deshaun Watson was a nightmare for opposing defenses for a crazy five-week run last season, too.
The point? You don't want to put too much stock in fantasy rookies, but you also can't afford to completely ignore them, either.
With that in mind, let's take a look at the very best fantasy football rookies you need to consider drafting going into the 2018 NFL season.
Lamar Jackson, QB, Baltimore Ravens
You shouldn't actually draft Lamar Jackson in most fantasy football leagues. For one, he isn't even starting, and for another, he is literally going undrafted almost everywhere.
I had to include him on this list, though, because there exists a chance the Ravens will eventually bench Joe Flacco for him. Jackson has accuracy and awareness issues to iron out, but he has a huge arm and is a freak athlete.
I doubt Jackson turns the Ravens into Super Bowl 53 contenders (currently holding +4000 odds at SportsBetting.ag), but if he ends up starting, that dual-threat ability he possesses will be a huge fantasy asset.
Again, don't actually draft Jackson, but if injuries open up a roster spot or if you start catching wind Flacco could be benched, race to your waiver wire and snatch him up.
This could be another Deshaun Watson in the making, and that's something to be proactive about.
Saquon Barkley, RB, New York Giants
The number-one rookie to draft in fantasy football right now is without a doubt Saquon Barkley.
He displayed generational ability as a feature back at Penn State, and all signs point to him being a monster right away for Big Blue.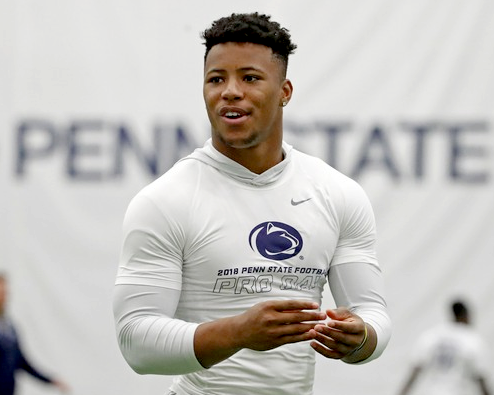 I personally feel like his first-round ADP is way too rich, but he's absolutely still a guy you're going to want on your fantasy roster.
Jonathan Stewart is really the only guy keeping him from a monster workload, and I doubt that hurts him much. New York wasn't good last year, but that was largely due to a painful rash of injuries, bad coaching, and zero running game.
Barkley should help the latter and might even turn the Giants (+2500 Super Bowl 53 odds) into a title threat.
I won't be spending a first-round pick on Barkley, but he's a guy to chase after. If he can slide to round two, I'd be much more inclined to take the leap.
Baker Mayfield, QB, Cleveland Browns
I oddly enough think Tyrod Taylor could be in for a great fantasy year, but that's assuming Cleveland sticks to their word and doesn't go with #1 overall pick Baker Mayfield, instead.
At this point, it'll be hard for them not to. Mayfield has looked like the real deal throughout camp and preseason play. If he doesn't start in week one, the countdown will begin until he finally does.
While not a freak athlete by any means, Mayfield brings nice mobility, a killer instinct and the ability to win from the pocket to the table. Like Taylor would have, he's also blessed with a surprising amount of weapons in Cleveland.
Much like Jackson, I don't actually want to spend a draft pick on Mayfield in 2018. However, he's very much on my radar and if Taylor goes down or gets benched, he's going to need to be picked up off the waiver wire.
Ronald Jones, RB, Tampa Bay Buccaneers
I normally wouldn't touch anything in Tampa Bay, but somebody has to put up stats for this team. It might as well be Jones, who really was a first-round talent before falling to the Bucs in this year's draft.
Doug Martin is in Oakland, so a big role opens up in Tampa Bay's rushing attack, and that figures to include Jones. Peyton Barber is a pedestrian talent, and the Bucs don't really have another viable threat to Jones.
Barring something crazy, Jones looks like a lock to win the early-down gig, and that could give him a clear path to big numbers as a rookie. Considering you can get him in round five of most fantasy football drafts, the risk is minimal.
Royce Freeman, RB, Denver Broncos
I've admittedly been warming up to Devontae Booker lately, but he's been a bust so far, and someone has to start at running back for the Broncos.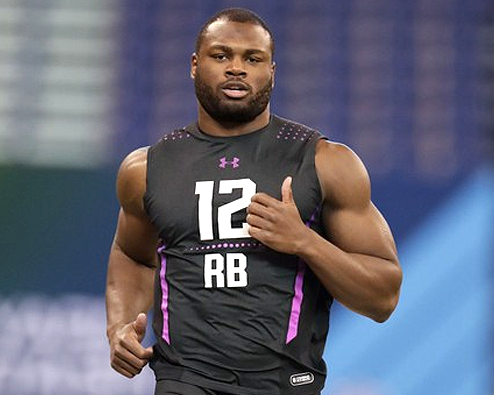 That could still be Booker initially, but Freeman is a bruising runner with deceptive quickness. I like how his game projects to the next level, and he also reminds me a lot of C.J. Anderson.
If Freeman can prove he's ready for a key role from the jump, he could be a very interesting value pick in round five. The arrival of Case Keenum makes Denver a threat through the air again, which naturally should open things up on the ground.
Rookie or not, Freeman could be looking at Anderson's old role and top-15 production if he can hold onto the job.
Rashaad Penny, RB, Seattle Seahawks
The next guy up is Penny, who could complete quite the run of rookie rushers in round five of most fantasy drafts. He did get hurt recently and his ADP will be impacted by it, but that only makes him into one of the better 2018 fantasy football steals.
That drops him down the pecking order here, but in terms of value, he may return the most when the year is all said and done.
Penny is still a solid bet to lead Seattle's backfield in touches. He'll just be a little slow out of the gates. I don't mind attaching Chris Carson to him as a handcuff, but Penny is still a guy you'll want to target in drafts
Penny has the talent to be an every down back and a Seahawks team that has been starving for a competent lead rusher should give him a chance to be that guy for them.
Sony Michel, RB, New England Patriots
I really liked Michel in college at Georgia, and when I saw the Pats snatch him up at the bottom of round one in this year's draft, I got excited about his potential in their system.
Unfortunately, I'm a bit hesitant to crown him as a fantasy asset just yet, as he's had fumbling issues and also got hurt in training camp.
I'm not sure I want to reach for him at his current round-6 ADP, but he is absolutely a guy I'm monitoring throughout the month of August.
The natural talent is there, and despite a log-jam of viable bodies in New England's backfield, the role could be available to him as well. The Patriots are just so frustrating when it comes to their running game, so I'd temper my expectations a bit if you do draft Michel.
Kerryon Johnson, RB, Detroit Lions
I'm less enthused about Johnson, who could play a huge hand in a revamped Lions rushing attack but also may have to compete with a plethora of able bodies.
Detroit's running game has been trash for years, but it's not like they have zero talent to work with. Zach Zenner has been a solid runner, LeGarrette Blount probably owns the goal-line role, Theo Riddick is the team's top receiving back, and Ameer Abdullah is still on the roster.
I'm not sure how it all plays out. All I know is that nobody in Detroit has taken over or been really productive, so a talented guy like Johnson may have a clearer path to fantasy greatness than we think.
His round-six ADP is not very tempting, but if I can wait and land him in round seven or even eight, I'm still interested.
Nick Chubb, RB, Cleveland Browns
I know thinking of drafting Browns skill players is vomit-inducing, but Cleveland has gotten a lot better on paper this year.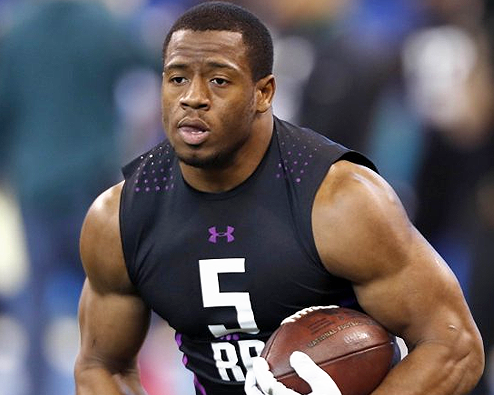 Chubb is part of their progression on offense, and with Carlos Hyde being his only direct competition for early-down and goal-line work, he needs to be on your fantasy radar going into 2018.
Hyde has not only struggled with injuries in the past, but he's also not exactly an elite player. Cleveland probably won't be too sad about pivoting to Chubb if Hyde falters out of the gates because of that, while he's arguably the more tantalizing talent.
Chubb is guaranteed nothing to start his NFL career, and he has an injury history of his own to worry about. That being said, you can get him in round nine, and that pretty much eliminates any risk you're taking on.
Nyheim Hines, RB, Indianapolis Colts
There are a few other rookie running backs to monitor, but I'm trying to take some stands and really only go over the guys I personally like and actually plan on drafting.
Hines ends the string of rookie rushers worth taking if you ask me, even though he may not make an impact like a traditional running back.
Likely utilized mostly as a receiver, Hines could end up popping off as an elite dump-off option for Andrew Luck, either in the slot or in the backfield.
The harsh reality is that the Colts do not have a clear-cut starting running back, so despite his small stature, you can't even say for sure Hines won't get some decent early-down work, too.
I think Hines is probably going to be restricted to PPR formats, but I like his upside if he can nail down the team's third-down role. It's encouraging that the team apparently has big plans for him already.
Calvin Ridley, WR, Atlanta Falcons
It's on to the top wide receiver rookies we go, and I think it all starts with Calvin Ridley.
He was always probably the best overall prospect in the 2018 wide receiver class, and now he gets to learn from a great one in Atlanta behind Julio Jones.
Ridley may work behind Jones and Mohamed Sanu to start his career, but he figures to take a lot of the outside work in three-wide sets.
An imposing athlete with loads of experience at Alabama, Ridley projects as a stud and could easily end up playing a huge hand in reviving a once-dominant Falcons passing game.
I do understand the hesitation here. Atlanta took a step back offensively in 2017, and Ridley technically isn't starting right away. The risk is minimal with just a 10th-round pick required to land him, though.
D.J. Moore, WR, Carolina Panthers
If you want a better role and someone many draft experts call a better prospect, you actually can nab Panthers rookie receiver D.J. Moore in that same round.
Most will be taking Moore ahead of Ridley – and for good reason – but their ADP is very similar.
He figures to have a big role right out of the gates for the Panthers, who really don't have much down the field beyond Greg Olsen, Devin Funchess, and Torrey Smith.
Moore is the future here, and the Panthers have shown in the past how much they can do with a talented rookie receiver. Kelvin Benjamin was raw when he first entered the league back in 2014 when he finished 17th among wide receivers.
That isn't to say Moore is a top-20 lock, but the precedence of effectively utilizing a talented first-year player is there.
Anthony Miller, WR, Chicago Bears
Another guy many seem to be high on is Bears rookie receiver Anthony Miller.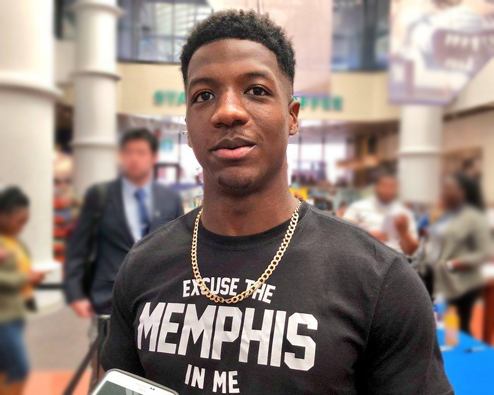 The athletic Memphis product isn't guaranteed a thing, but he has been lighting up training camp and is said to have the inside track for a role out of the slot.
His fantasy impact is even less guaranteed when you consider the team brought in Allen Robinson, and second-year Mitch Trubisky is still fairly raw.
That being said, Miller has exceptional talent and could carve out a key role early in the year. Considering all it takes is a 12th-round pick to get him on your roster, there are worse risks to chase after.
Michael Gallup, WR, Dallas Cowboys
A lot of people in the fantasy industry are excited about Cowboys rookie receiver Michael Gallup.
Not only does his name align with the team moniker, but he also seems to have the red-zone chop to earn significant snaps early in 2018:
Linehan talked up Michael Gallup's red zone ability, catch radius replacing some of what team lost in the offseason. Not hard to read between the lines there.

— Gregg Rosenthal (@greggrosenthal) July 26, 2018
If Gallup can prove himself quickly as a touchdown-scorer, there is a very real chance Dallas hands him an even bigger role before the year is up.
The path to that doesn't appear overly intense. Dez Bryant and Jason Witten are both gone, while Terrance Williams has always been inconsistent.
Gallup could be looking at a big role at some point this year, and his 13th-round ADP really doesn't suggest it.
Courtland Sutton, WR, Denver Broncos
Another guy you need to project instead of value him as he stands is Courtland Sutton, who has been dominating in Denver's camp all summer.
Sutton is still firmly behind veteran receivers Demaryius Thomas and Emmanuel Sanders, but many expect him to lock up the team's #3 role.
With a role already in sight and Sutton's 14th-round ADP requiring a minor investment, fantasy owners could be one key Broncos injury away from fantasy gold.
Christian Kirk, WR, Arizona Cardinals
One more rookie wide receiver you'll want to consider drafting is Christian Kirk, who enters an interesting situation in the desert.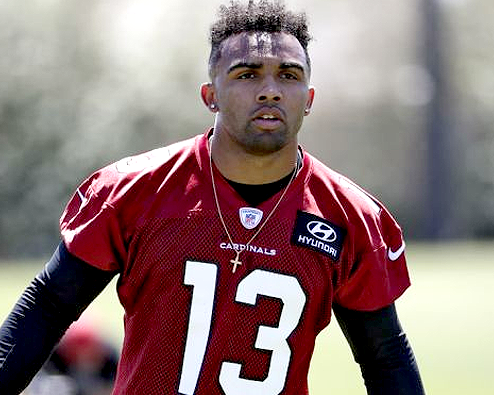 Larry Fitzgerald is literally the only stable commodity for the Cardinals through the air, which hypothetically opens things up greatly for anyone else that can prove themselves.
Kirk could slide into the slot and/or compete for as high as Arizona's #2 role behind Fitzgerald.
The talent is there, and as a 14th-round pick at the moment, the risk simply is not.
Hayden Hurst, TE, Baltimore Ravens
I don't love the idea of taking a chance on rookie tight ends. They normally do not do much in their first season, and the cases of elite production are few and far between.
That's been true in the past, but the Ravens could be a special circumstance. Not only have they been trying awfully hard to figure out the position for years, but they spent a first-round pick on the talented Hurst.
It's early, but Hurst looks the part of a legit offensive weapon, as he runs routes well, is a fine athlete, and will fight for the ball. He looks like another wide receiver on the field, and that very well may end up handing him a huge role out of the gates.
The amount of tight ends Hurst has to fend off in Baltimore is a tad alarming, but he has the inside track for their starting gig and is available as late as round 14 in most fantasy drafts.
If you plan on streaming the position, Hurst could be a solid pickup to close your draft.
Depending on how he performs, you can then rotate him each week with another tight end you draft or grab off the waiver wire.
Summary
Titles can often be slanted for effect. The title of this post tells you to draft these 17 rookies in fantasy football.
I stand by the idea of targeting these guys and drafting them in the right spots, so long as you consider two things: you shouldn't draft only these guys, and you also need to be aware of the fact that you can't have them all.
Nor should you literally WANT all of them.
They're rookies. Some will bust out immediately in their first NFL seasons, and some may take 2-3 years to fully develop. Some will just never work out at all.
The point here is to widen your scope. Don't just lean on 2017 or reliable veterans. Last year's stats don't always bleed into the new year, while veterans eventually regress.
Rookies aren't safe, but they do offer some upside and most notably some nice value.
If you land the right one, like Kareem Hunt, Alvin Kamara, Todd Gurley, Ezekiel Elliott, Leonard Fournette, and so many others in recent years, they can pay off in a huge way right off the bat.
Keep these rookies on your radar and mix them in with your other favorite options. Ideally, you come away with 2-3, and they help you win. Whatever the case, I wish you luck in your fantasy football drafts this month!
September
Casino of the Month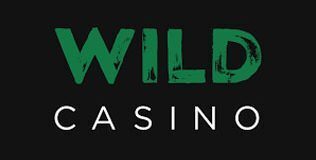 Welcome Bonus
250% up to $5,000