Hide Bonus Offers
| | | | | |
| --- | --- | --- | --- | --- |
| #1 | Bovada Sports | 50% Up To $250 | Visit Site | Bovada Sports |
| #2 | BetUS | 125% Up To $2,500 | Visit Site | BetUS |
| #3 | MyBookie | 100% Up To $1,000 | Visit Site | MyBookie |
| #4 | Everygame | 100% Up To $500 | Visit Site | Everygame |
| #5 | BetOnline Sports | 60% Up To $1,000 | Visit Site | BetOnline Sports |
Royal Ascot 2015: Preview of Opening Day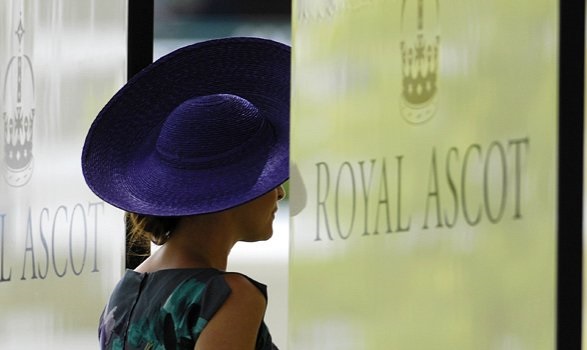 Royal Ascot 2015 is nearly upon us, and it is once again sure to provide plenty of thrills and excitement. One of the biggest weeks in British horse racing starts tomorrow, with five days of top class racing to enjoy. Many of the top racehorses in the world will be taking part in what is Britain's richest racing meeting. There is over £5 million in prize money on offer this week, spread across a fantastic schedule of races.
There will be a total of 18 Group races over the five days, eight of which are Group 1, along with 12 additional races made up of a combination of handicaps and listed races. Each day this week I'll be previewing a selection of these races and trying to find some winners for you. I'll also be reviewing some of the previous day's racing too.
Today I'll start with a look at what's coming up on opening day.
Opening Day Race Schedule
The full schedule for Tuesday's racing is as follows.
Race
Type
Distance
Prize
Start Time
The Queen Anne Stakes
Group 1
1 Mile
£375,000
14:30
The Coventry Stakes
Group 2
6 Furlongs
£120,000
15:05
The King's Stand Stakes
Group 1
5 Furlongs
£375,000
15:45
St James Palace Stakes
Group 1
1 Mile
£375,000
16:20
The Ascot Stakes
Handicap
2 1/2 Miles
£60,000
17:00
Windsor Castle Stakes
Listed
5 Furlongs
£60,000
17:35
The highlights are obviously the three Group 1s taking place, and it is those three races I'll be previewing today.
Race Preview: The Queen Anne Stakes
The Queen Anne Stakes promises to be a very interesting race this year, and indeed many people have already suggested that this is likely to be the race of the week. This is all due to what is expected to be an almighty showdown between the two favorites in the betting – Solow and Able Friend.
The Two Favorites
Solow is a five year old French gelding, trained by Freddy Head. He has run a total of 16 races, winning 11 of them, and is currently unbeaten in his last six. His jockey tomorrow will be Maxime Guyon. The best odds for him to win the Queen Anne Stakes are currently around 6/4.
Able Friend, also a gelding, is six years old. Australian bred, he is trained in Hong Kong by John Moore. He is unbeaten in his last six races too, with a career record of nine wins from 14 races. He'll be ridden tomorrow by Joao Moreira. His current odds are around 9/4, making him the second favorite behind Solow.
The general consensus is that one of these two horses is going win, and it's easy to see why given their impressive form. It's harder to separate the two though. Able Friend probably has the edge in terms of raw speed and strength, but Solow is more experienced in one mile races and has more proven stamina. In what is likely to be a fast race, it's difficult to predict which horse has the advantage.
Possible Challengers
I don't really see anything else in this field having a great chance, but there are some high class horses so it would be foolish to completely ignore other possible outcomes. Night of Thunder (9/2) and Toormore (8/1) are certainly worthy of close inspection.
Other Runners
The remaining horses in the field are as follows.
Esoterique (20/1)
Here Comes When (25/1)
Cougar Mountain (40/1)
Glory Awaits (66/1)
I don't personally see any value in backing any of these, even each way, so my advice is to focus on the four horses previously mentioned when making your selection.
My Recommendation
I'm going with the consensus for this race and recommending that you back either Solow or Able Friend. I don't particularly want to push you towards one selection over the other though. I would suggest that you make your decision based on whether you think the strength and raw speed of Able Friend is going to be enough to overcome Solow's proven ability to sustain his pace for longer.
For what it's worth, my money is going on Solow. I think his jockey will need to ride a smart race, and I think it's going to be close, but I do feel Solow is going to have the edge here.
Race Preview: The King's Stand Stakes
Much of the pre-race talk for tomorrow's second Group 1 is whether Sole Power can become the first horse to land a hat-trick of King's Stand Stakes. The Irish sprinter is the bookmaker's favorite for the race, but there are some challengers that are not going to let him have it all his own way.
Sole Power
Currently at around 7/2, Sole Power clearly has every chance of winning the King's Stand Stakes. He might be getting on a bit, with some fairly inconsistent form, but this is a horse that knows how to win over five furlongs. He also likes the good ground, which he's likely to get tomorrow. I think it's fair to assume that there are going to be plenty of people backing him.
Possible Challengers
Three horses stand out to me as being possible challengers to Sole Power's hat-trick. These are as follows.
Muthmir (9/2)
Mecca's Angel (7/1)
Shamal Wind (7/1)
Muthmir has ran twice in races over less than six furlongs, and won them both. This horse has ability for sure, although this will be his first Group 1 and it's far from sure that the fast ground will suit up. Mecca's Angel is also stepping up in class, but this progressive filly could well have even more improvement to come than we have already seen. She's definitely one to watch.
Shamal Wind is coming into this race fresh, having last raced at the end of February. That was in her first Group 1, which she won. All the signs point to her having a chance, but it's worth noting that she's so far shown one of her best strengths to be picking up pace around the turn which won't help her on the straight track here.
Other Runners
The field is 12/1 bar, and I don't think there's anything else in with anything other than a very outside chance of winning. There is one that might be worth looking at for some each way value though. Pearl Secret (16/1) has won over five furlong a few times, and with a strong performance he could well finish in the places.
My Recommendation
There are cases to be made for backing any of the horses I've mentioned here, and I have struggled myself to make a selection. I don't really like going against Sole Power, and definitely wouldn't talk you out of backing him, but I just think the price is too short for my money. Mecca's Angel, on the other hand, is possibly a little bit over priced based on what I've seen and that's who I've decided to back.
I haven't decided on a straight win or an each way bet yet, but would probably recommend going each way if the price holds at 7/1. If it drifts much then that is definitely the way to go.
Race Preview: The St James Palace Stakes
There are expected to be just six runners in this year's St James Palace Stakes, as per the following list.
Gleneagles (8/13)
Make Believe (10/3)
Consort (11/2)
Belardo (25/1)
Aktabantay (33/1)
Latharnach (40/1)
The decision for me here is an easy one. I'd like to see slightly longer odds for this to be genuinely considered a great value bet, but I'm perfectly happy putting my money on Gleneagles even at this short price. He's already won the 2,000 Guineas, along with the Irish version, and I very much expect him to win this race too. He definitely has the ability, and he's had a decent break since his last race.
I expect Make Believe (winner of the French 2,000 Guineas) will get fairly close, and Consort may not be very far behind either, but I'm confident that Gleneagles is more than capable of holding both of these off.
Ascot 2015: Tuesday's Bet of The Day
This is not a very exciting one to start Royal Ascot week off, but if you want your best chance of landing at least one winner on opening day then you should be backing Gleneagles in the St James Palace Stakes. Even at 8/13 I think there is just about some value here. It's certainly going to be my biggest bet of the day tomorrow.