Royal Ascot 2015: Day 3 Preview & Day 2 Review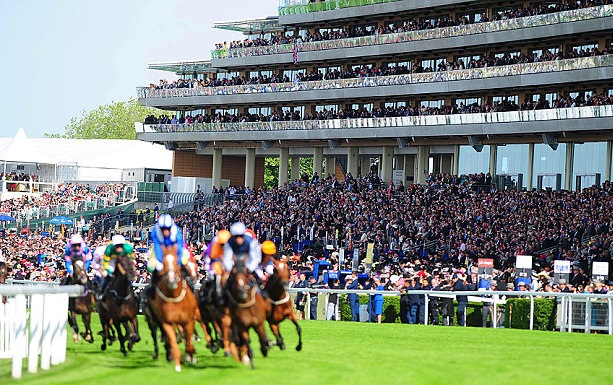 It's Thursday in Royal Ascot week, and that means it's Ladies Day. There will be plenty of commentary on the fashion stakes today, but my focus is firmly on the matter in hand. The sun is shining once again and we look set for another glorious day's racing in Berkshire. Water was applied to the course overnight, but we should still expect a fast track.
Yesterday was not a great day to me personally betting wise, as I'm sure was the case for many others. The bookmakers would have enjoyed seeing two heavily backed favorites beaten, and there were a couple of surprise winners. That's racing though, and all we can do is go again today.
Today's big race is the Gold Cup at 4:20, and there are five other races to look forward to as well. I'll go through the whole card in this preview, with a view to picking some winners for you if I can. I'll also do a quick recap of yesterday's racing.
Day 2 Recap
Jersey Stakes
Day two kicked off with the Jersey Stakes, and the pre-race favorite was well favored to do the business. Ivawood went off at 15/8, but didn't even manage to make the places. He did encounter some traffic problems, which could offer some mitigation, although he was never really looking like a winner. Sir Isaac Newton was also unlucky, getting squeezed out in the closing stages.
Nothing should detract from the winner though, the Charlie Hills trained Dutch Connection. In what made for a lovely Ascot story, the second place finisher was trained by Charlie's father Barry.
Dutch Connection (14/1)
Fadhayyil (9/1)
Bossy Guest (8/1)
Queen Mary Stakes
Acapulco was always going to be one to look at for yesterday's second race, particularly with Ryan Moore aboard. She was backed throughout the day into the 5/2 favorite, duly delivering a near side surge to finish first past the post and become this meeting's first American trained winner. Her size really stood out in the field, and this could be a special horse in the making.
Acapulco (5/2 Fav)
Easton Angel (13/2)
Besharah (6/1)
Duke of Cambridge Stakes
Intergral was little short of a banker for this one, and she started the race as the clear favorite at 8/11. She looked to be reasonably well positioned early on, but never really got going as she can and finished outside the places. Very few would have predicted the winner, Amazing Maria, so this was definitely a race to bring a smile to the bookmakers' faces.
Amazing Maria (25/1)
Rizeena (7/1)
Cladocera (8/1)
Prince of Wales's Stakes
The big race of the day was easily one of the most exciting races we've seen so far this meeting. I predicted that it would be close between Free Eagle and The Grey Gatsby, and I wasn't wrong. The two swept home ahead of the field, crossing the line almost in unison for a photo finish. Sadly for me, having decided to go with The Grey Gatsby, it was Free Eagle who was awarded the win.
Free Eagle (5/2 Fav)
The Grey Gatsby (9/2)
Western Hymn (8/1)
Royal Hunt Cup
To call this 30 runner handicap a betting puzzle would have been something of an understatement. It was always going to be a tricky race to predict, although there would have been plenty of people backing GM Hopkins if only because of Ryan Moore being the jockey. Moore successfully brought home his fifth winner of the week, much to the delight of many in the crowd.
GM Hopkins (8/1)
Temptress (9/1)
Chil The Kite (16/1)
Balty Boys (25/1)
Sandringham Handicap
The Queen had two runners in this race, and both were considered in with a chance. One of these, Touchline, recovered from a poor start to take third place, but the real story was the front two. Always Smile, the favorite, came second in a photo finish, and really should have won the race had she ran in a straight line. The winner, Osaila, gave jockey Frankie Dettori his 50th Royal Ascot winner – a fine achievement.
Osaila (13/2)
Always Smile (2/1 Fav)
Touchline (15/2)
Jellicle Ball (8/1)
Day 3 Race Schedule
The full schedule for today is as follows.
Race
Type
Distance
Prize
Start Time
Norfolk Stakes
Group 2
5 Furlongs
£80,000
14:30
Tercentenary Stakes
Group 3
1 Mile 2F
£75,000
15:05
Ribblesdale Stakes
Group 2
1 Mile 4F
£160,000
15:40
Gold Cup
Group 1
2 Mile 4F
£375,000
16:20
Britannia Stakes
Handicap
1 Mile
£120,000
17:00
King George V Stakes
Handicap
1 Mile 4F
£75,000
17:35
Now let's take a look at the contenders, and my selections, for each of these races.
Today's Contenders & Selections
Norfolk Stakes
Today kicks off with the Norfolk stakes, a Group 2 race over five furlongs. The two Richard Hannon trained horses – King of Rooks and Log Out Island – are the clear contenders for this one. King of Rooks leads the betting at the time of writing, at 11/10, with Log Out Island currently 2/1.
With little to choose between with these two, my mind has been swayed having watched an interview with Richard Hughes this morning. He's ridden both of these horses, and he marginally favors Log Out Island. That's good enough for me, so that's my selection for this race.
I don't believe it's likely that we'll see a winner coming outside these two. With that being said, Ajaya catches the eye at 25/1 and I'd recommend a small each way bet on this selection too.
Tercentenary Stakes
Race two is a Group 3 over one mile and two furlongs, and there are three horses I'm looking at closely for this one. Time Test (9/4), Mustadeem (16/1), and Peacock (11/2) all have claims in my view.
Peacock has only suffered the one defeat this season, at the hands of Derby winner Golden Horn, and he looked good in his victory last time out at Newmarket. In that same race, Mustadeem came second having made a big step up. I suspect there is further improvement to come from him, and his price here is very tempting.
I'm going with Time Test though. He won the London Gold Cup at Newbury this year, which is the same race that Cannock Chase won last year before going on to win this one. It's not much of a trend to go on, but it's enough to push me towards the favorite here.
Ribblesdale Stakes
This one should be a relatively easy selection for me, as I really like the look of the favorite. Pleascach (11/10) is a great looking horse, a statement the Godolphin stable would appear to agree with as they purchased her last week. She already has the Irish 1,000 Guineas to her name, and with that only being a mile long she's avoided a Group 1 weight penalty. There are question marks as to whether she can stay the extra half mile she'll face here, but that's the only real concern.
However, Ryan Moore's form this week has given me pause for thought here. He's on the progressive Curvy, who would have been worth a look regardless but with Moore on board suddenly becomes very tempting at 7/1. I'm really torn between the two, but I'm going to stick with my initial instinct and back Pleascach.
Gold Cup
The main race of the day has several contenders. Forgotten Rules (3/1), Trip to Paris (12/1), Kingfisher (9/1), and Vent De Force all have claims. The pace of the track might well be key here today though, and that's why I like Mizzou.
Currently at 11/2, Mizzou has winning form at this course. While extremely fast ground may not be perfect for him, he has shown that he can handle summer ground better than many of the other contenders. This is a longer trip than he's used to, but everything I've seen from him so far suggests to me that he'll stay the distance without too much difficulty.
Britannia Stakes
Usually a wide open race, the Britannia Stakes is following the trend this year. There are plenty of runners and plenty of contenders, and all we can do really is try to find a bit of value. It's certainly not a race anyone would feel comfortable staking their reputation on.
Capel Path (10/1), Portage (9/1), Sahaafy (10/1), and Mutarakez (10/1) are all worthy of consideration, with interest further down the betting market too. That's where I've found my selections for this race. In a race where there is no shame in backing more than one horse, I'll be backing two. War Envoy at 16/1 and Bartel 22/1 will be carrying the weight of my money today.
King George V Stakes
This looks like a very tight race today, and to be honest there are only three or four runners that I can completely discount. Pretty much all the others have something going in their favor, and this is not a race to be betting big on.
I'm going for two selections again here. Maxwell (20/1) and Scottish (11/1) narrowly miss out, with Space Age (12/1) and Dartmouth (14/1) getting the nod from me.
Ascot 2015: Thursdays's Bet of The Day
There are two bets today that could qualify for this, as I'm pretty confident in both Pleascach and Time Test. It is Time Test that takes it though, so that's my top recommendation for today.