Royal Ascot 2015: Day 2 Preview & Day 1 Review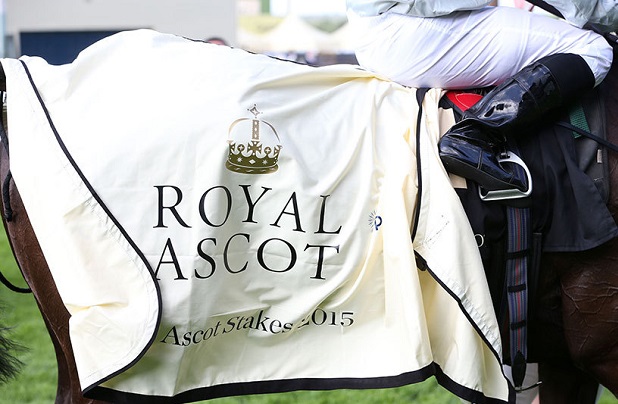 Today marks the second day of this year's Royal Ascot festival, and it has a lot to live up to. Opening day did not disappoint, with some fabulous and exciting races. Three favorites made it home first past the post, so there were surely plenty of happy bettors. I'd include myself in that category, as for once, I made a good start to the week. I tipped up three horses on the blog yesterday, and two of them won with the third declared a non-runner. I'll do my best to keep this hit rate going throughout the week!
The main race today is the Prince of Wales's Stakes, and I'll be looking at that in detail this morning. I'll take a look at the all the other races too, finishing with my top recommended bet of the day. To start with, I'm going to do a quick recap of yesterday's racing.
Day 1 Recap
With three Group 1 races taking place, yesterday was always likely to be a great day of racing. The day kicked off with the Queen Anne Stakes, where a fierce duel was expected between Solow and Able Friend. Solow played his part, winning the race but having to dig deep to do so. Able Friend, however, failed to live up to the hype and it was down to two outsiders (Esoterique and Cougar Mountain) to put the pressure on Solow.
Queen Anne Stakes Final Result
Solow, 11/8 Fav
Esoterique, 16/1
Cougar Mountain, 16/1
The second Group 1 of the day, the King's Stand Stakes, was all about whether Sole Power could claim his hat trick. Despite going off as the favorite, he couldn't deliver for a third year running. The race ended in a photo finish between two outsiders, with the 20/1 shot Goldream declared as the winner.
King's Stand Stakes Final Result
Goldream, 20/1
Medicean Man, 50/1
Muthmir, 3/1
The third and final Group 1 of the day was the St James Palace Stakes, and all eyes were on Gleneagles. The winner of this year's 2,000 Guineas was heavily favored to win the race, and he did so in style. He finished a clear two and a half lengths ahead of second place.
St James Palace Stakes Final Result
Gleneagles, 8/15 Fav
Latharnach, 25/1
Consort, 6/1
There were three other races taking place yesterday as well, the winners of which I've listed below.
Coventry Stakes – Buratino (6/1)
Ascot Stakes – Clondaw Warrior (5/1 Fav)
Windsor Castle Stakes – Washington Dc (5/1)
Day 2 Race Schedule
The racing schedule for day 2 of Royal Ascot is as follows.
Race
Type
Distance
Prize
Start Time
The Jersey Stakes
Group 3
7 Furlongs
£75,000
14:30
The Coventry Stakes
Group 2
6 Furlongs
£120,000
15:05
The Queen Mary Stakes
Group 2
5 Furlongs
£100,000
15:05
Duke of Cambridge Stakes
Group 2
1 Mile
£135,000
15:40
Prince of Wales Stakes
Group 1
1 Mile 2F
£525,000
16:20
The Royal Hunt Cup
Handicap
1 Mile
£175,000
17:00
Sandringham Handicap
Listed
1 Mile
£70,000
17:35
Today I'll be previewing the Group 1 race, the Prince of Wales's Stakes, in full. I'll also be offering some picks for the other races too.
Race Preview: The Prince of Wales's Stakes
Today's big race is for horses aged four and above and is run over one mile and two furlongs. There have been some high quality horses win this race over the years, and it looks like being another competitive renewal this time around. From the field of nine, there are three contenders that have caught my eye.
Top Three Contenders
My view of this race is that the winner is likely to come from the following three horses.
Free Eagle (3/1)
Ectot (6/1)
The Grey Gatsby (13/2)
I feel just about justified in saying that Free Eagle is the best horse in this race, based on raw ability alone, and that explains why he's the bookmakers' favorite. He's lightly raced, but has shown some flashes of pure quality and his win at Leopardstown last September was very impressive. The biggest concern is that he missed his intended return last month having not raced since last October, so there have to be question marks over whether he's ready. He's a fine horse though, and his trainer has said he's confident of a good run.
The French horse, Ectot, may well be remembered best by many for his disappointing run at the Arc de Triomphe. This should not overshadow his previous achievements though; he won a Group 1 as a juvenile and also took the Prix Niel last season. There can be little doubt that this is a horse capable of further Group 1 victories, and the trip here should suit him. Just like Free Eagle, however, this will be his seasonal debut and that has to be taken into account.
The Grey Gatsby's most recent run out, in the Tattersalls Gold Cup, was disappointing, but that may just mean that he's overpriced here. His victory over Australia in the Irish Champion Stakes last September showed just what he can do, and his second place in the Dubai Turf back in March could now be considered a good result. He was beaten by none other than Solow, yesterday's impressive winner of the Queen Anne Stakes. There is no shame in losing to that horse, and I think The Grey Gatsby has what it takes to win here today.
The Field
The remaining horses due to run in the Prince of Wales's Stakes are as follows.
Cannock Chase (8/1)
Criterion (12/1)
Gailo Chop (10/1)
Spielberg (8/1)
The Corsican (20/1)
Western Hymn (8/1)
My opinion on the above is that only Cannock Chase and Western Hymn are worth backing. Cannock Chase is particularly appealing, especially with Ryan Moore riding him, but my selection is going to come from my original shortlist of three.
My Selection
I'm very torn between The Grey Gatsby and Free Eagle, and wouldn't be at all surprised to see these two horses make up the top two. After much deliberation, it's The Grey Gatsby that gets the nod from me.
Today's Other Races
With five other races today, there are plenty more chances for picking a winner. I'll now go through the card and make my picks.
The Jersey Stakes
Tupi at 20/1 could make for an interesting each way bet in this race, with the horse showing solid form over seven furlongs. Ryan Moore's mount, Sir Isaac Newton, also catches the eye at 10/1. I'm going for the favorite though – Ivawood at 7/4.
The Queen Mary Stakes
There are a few horses here that seem to offer some value on the face of it. The two Wesley Ward trained horses, Acupulco (4/1) and Bruised Orange (14/1), are relatively unknown quantities, but with Moore and Dettori as their respective jockeys you have to assume they're in with a chance. Two time winner Besharah (11/2) is likely to be in the conversation too. However, my pick is Cry Me a River at 14/1, based primarily on her impressive performance first time out at the Curragh.
The Duke of Cambridge Stakes
This is the easiest pick of the day for me, with Integral an obvious choice at evens. She's got some extra weight to carry against some decent horses, but she's got more than enough to come out on top in my opinion.
The Royal Hunt Cup
We're going from one extreme to the other here, as making any kind of informed judgment about the winner of this race is verging on the futile. Anything could happen here. It makes a lot of sense to look at some of the longer priced horses for some each way value, and in this sense Big Baz looks very interesting. He's coming off a win last time out on Nottingham, and at 25/1 I'll be having a small bet on him. My main selection for this race, though, is Speculative Bid at 12/1.
The Sandringham Handicap
Rounding off the day is the Sandringham Handicap, and the unbeaten Always Smile is the rightful favorite. It's very difficult to take this horse on, but I can't back it at 2/1 in a field of 17. Touchline is the next best horse in this race for me, and the odds of 8/1 just about make this a decent each way bet.
Ascot 2015: Wednesday's Bet of The Day
If you want the best chance of landing a winner today, then Integral in the Duke of Cambridge is the safest bet in my view. I'm making my bet of the day Cry Me A River in the Queen Mary Stakes though. I think this is a great bet at 14/1, and I'm quietly confident I'll see a return here.