Hide Bonus Offers
| | | | | |
| --- | --- | --- | --- | --- |
| #1 | Bovada Sports | 50% Up To $250 | Visit Site | Bovada Sports |
| #2 | BetUS | 125% Up To $2,500 | Visit Site | BetUS |
| #3 | MyBookie | 100% Up To $1,000 | Visit Site | MyBookie |
| #4 | Everygame | 100% Up To $500 | Visit Site | Everygame |
| #5 | BetOnline Sports | 60% Up To $1,000 | Visit Site | BetOnline Sports |
Round 1 Series Odds for the 2019 NBA Playoffs With Picks and Predictions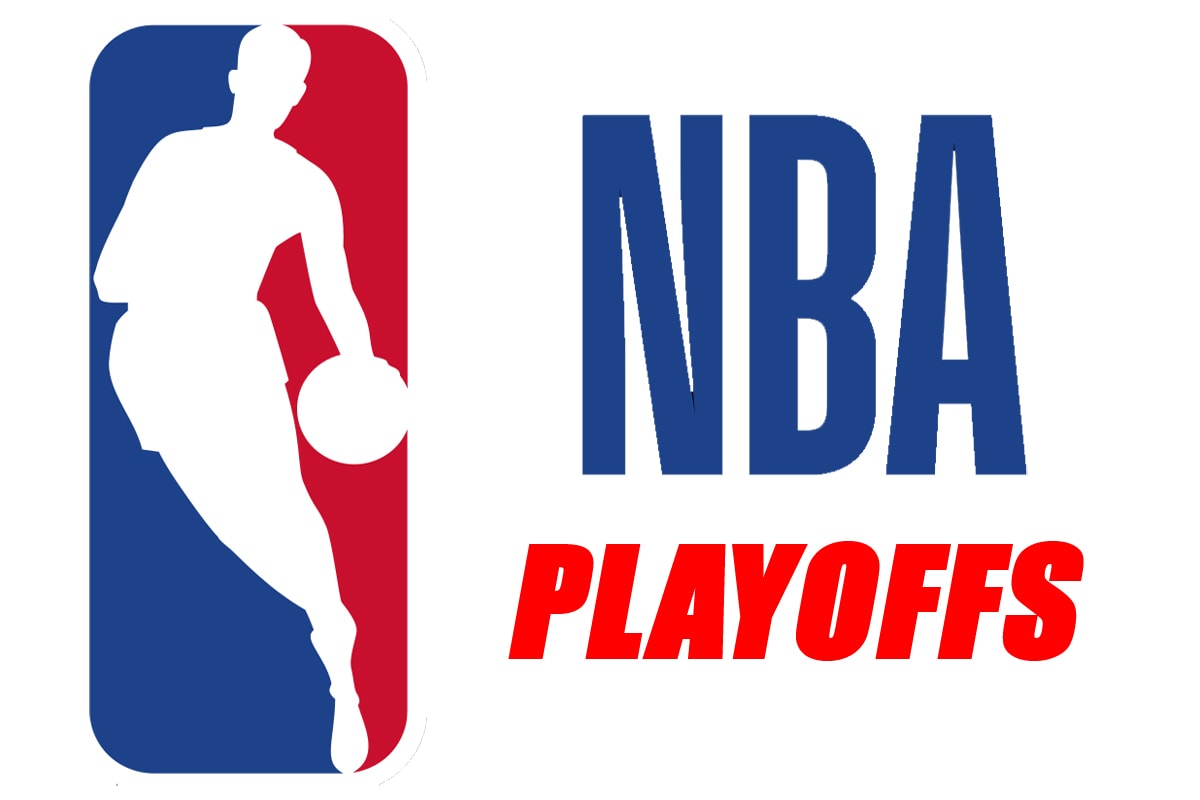 LeBron James was just a baby-faced 20-year-old kid, and I was in the midst of graduating high school.
You have to go all the way back to 2005 to find the last time LeBron "sat out" during the NBA playoffs, but that's how ugly things were in La La Land this past year.
But forget about focusing on Magic Johnson's departure or if Jeanie Buss is seriously considering trading the King. Let's start talking about the teams who are still playing.
Now that the regular season has come to an end, the eight first-round playoff matchups are set. The odds are out, as are our game 1 predictions and picks.
It's time to figure out who's going to win and lose each series and address the betting value on hand. Here are my round one predictions for the 2019 NBA playoffs.
Milwaukee Bucks (1) vs. Detroit Pistons (8)
Milwaukee was the only team in the NBA to notch 60 victories, earning them home-court advantage throughout the 2019 NBA playoffs. Not only do they have the best all-around squad in all of the Eastern Conference, but they are led by a guy who I believe should be the runaway choice for the MVP Award.
Giannis Antetokounmpo and the Bucks are a huge favorite against the Pistons in round 1, and I can't see a single scenario in which Detroit can hang around. That's why there is such an enormous gap in the series pricing.
Blake Griffin has been battling a sore left knee and missed some time down the stretch. A Pistons team with Blake not at his best could get run out of the building — possibly even swept in four games. Reggie Jackson shot just 42.1% from the field, and Andre Drummond isn't exactly known for his offensive abilities.
I'm reluctant to even be persuaded into thinking Detroit will win a single game, and I most definitely don't think fans in Cream City need to be on edge. I'm not saying Dwane Casey isn't a good head coach; I'm just saying he and the Pistons aren't about to pull off some miraculous upset.
Toronto Raptors (2) vs. Orlando Magic (7)
Allow me to first commend the Orlando Magic. Needing to rally down the stretch just to sniff the postseason, Orlando won 11 of their final 13 games just to sneak into the seventh seed. Terrence Ross has come off the bench and scored 20+ points in each of the last four contests, including 35 in the finale on the road in Charlotte.
I could continue raving about how well the Magic performed in the clutch, but let's keep things in perspective. They're now facing the second-seeded Toronto Raptors and are a massive, massive underdog to win the series.
I was already high on the Raptors' chances at an NBA title run midway thru the year. Once they acquired Marc Gasol from the Grizzlies, I was even more upbeat about their chances of playing basketball well into the month of June.
Kawhi Leonard is made for playoff basketball, and Pascal Siakam has turned into a killer.
The Magic have a nice foundation in place if Aaron Gordon can continue blossoming, but let's be real here. They are absolutely no match for what Nick Nurse will bring to the table.
Philadelphia 76ers (3) vs. Brooklyn Nets (6)
Philadelphia had settled into the #3 seed in the East while the Nets were in a tussle with the Magic and the Pistons for the final three spots. Brooklyn won their final three games to finish at 42-40 and avoided a first-round matchup with either the Bucks or the Raptors.
The bad news is that Philly is equally as dangerous. Take a look at the series price according to BetOnline.ag.
When you examine starting units across the entire National Basketball Association, perhaps only the Warriors have a more potent group of five. Tobias Harris has maintained his solid numbers since coming over from the Clippers, scoring more than 18 points per game and pulling down 8 boards a night.
Joel Embiid finished off a brilliant season (27.5 PPG, 13.6 RPG), Ben Simmons shot over 58% from the floor in March, and Jimmy Butler has had plenty of time to rest his back. With J.J. Redick chipping in from the perimeter on a nightly basis, I just don't see what the Nets can do to combat.
D'Angelo Russell has had an outstanding season, Jarrett Allen isn't afraid to bang elbows in the post, and they're getting solid contributions from unheralded names like Joe Harris and Caris LeVert.
Kenny Atkinson deserves a ton of credit for turning this thing around, as we can't forget the Nets won a total of just 28 games in 2017-2018.
But when push comes to shove, I don't see the Nets being able to get key stops down the stretch. Laying -650 isn't ideal, but it could actually be a lot worse.
Boston Celtics (4) vs. Indiana Pacers (5)
Victor Oladipo suffering a gruesome leg injury in late January was supposed to be the end of Indiana being a contender in the East. Apparently, somebody forgot to relay that message to Nate McMillan and his players, because the Pacers have stuck around and played really good basketball.
They appeared to hit a rough patch late, though, and coupled with Boston winning four of their final five, the Celtics are the team with the home-court edge. It's clear the bookies have plenty of faith in the C's because the team in Beantown has been listed as a pretty substantial favorite.
I don't see much value in laying -500 on Boston here, but at the same time, I don't honestly expect Bojan Bogdanovic and Darren Collison to come storming out of the gates. Domantas Sabonis and Myles Turner are nice players, but are they reliable enough come playoff time?
I wouldn't go crazy here investing a ton of money because there is an outside chance Kyrie Irving could stumble. But don't expect the Pacers to be on the receiving end of any "freebies." Brad Stevens is too good of a coach to let that happen.
Golden State Warriors (1) vs. Los Angeles Clippers (8)
Let's not spend tons of time breaking this one down like there's some legitimate chance that the defending champs could slip up. You see the Warriors are a whopping -20000 favorite to win their opening series against the Clippers, making it awfully hard for any of us to reap a big profit.
Golden State might not be fully gelling as a squad quite yet, but that's exactly what a first-round matchup against the Clips is for. DeMarcus Cousins has only played 30+ minutes three times since March 1st, and Kevin Durant's minutes have been monitored closely.
KD only saw action for more than 30 minutes once over the Warriors' final six games, so believe me when I tell you that this team has a lot left in the tank. Lou Williams could get hot at home, and Los Angeles could perhaps steal a game.
But don't think about getting cute and placing a flier on the Clippers at +5000. It would be the same thing as lighting money on fire with a match.
Denver Nuggets (2) vs. San Antonio Spurs (7)
It must be the "Gregg Popovich effect" because typically we'd see a #2 seed as a much larger favorite. Nothing against San Antonio and what the Spurs have achieved during their first season since trading away Kawhi Leonard, but the Nuggets are a really talented basketball team.
I would have suspected Denver would open around -300, but it appears they can be had at a bit lower than that.
One could make a case for the Spurs being an upset candidate but I'm a bit wary of putting my faith in LaMarcus Aldridge and DeMar DeRozan in this particular spot.
Derrick White and Bryn Forbes have shown signs of improvement, and we've seen Patty Mills get hot in the playoffs on multiple occasions before. But I don't look at this Nuggets bunch as a team that's going to fold under pressure.
Denver gets production from guys like Gary Harris and Paul Millsap, and Jamal Murray has really come into his own. Truth be told, I think Nikola Jokic is one of the top 10 players in all of basketball.
I say back the Nuggets here and be thankful you don't have to lay upwards of -300.
Portland Trail Blazers (3) vs. Oklahoma City Thunder (6)
The Portland Trail Blazers have seized the #3 seed out West for the second consecutive year, but that isn't necessarily something to get excited about. Portland was swept by the Pelicans last year and now squares off against a walking triple-double and the rest of the Oklahoma City Thunder.
The Thunder are so front-loaded with superstars that they've actually emerged as the favorite in this series despite being the #6 seed.
This is the one series in the entire landscape of the first round that really is up in the air. It makes sense to think that Russell Westbrook and Paul George can carry OKC through to the second round, as both will likely finish among the top 5 in MVP voting.
At the same time, it's logical to think that Damian Lillard and CJ McCollum can shoot their way right past the Thunder. Had Jusuf Nurkic been available in this series, I'd like to think the Blazers would have the slight edge. I like Zach Collins' skillset, and picking up Enes Kanter was an intelligent thing to do.
But winning games in the playoffs generally comes from having your superstars show up, and "Beastbrook" and "PG13" are the two most gifted players in this series.
Houston Rockets (4) vs. Utah Jazz (5)
If you thought I was going all chalk, you just didn't read far enough down this playoff preview. The Utah Jazz come in as a considerable underdog in this series, as their odds to defeat the Rockets in round 1 are reflected below.
It's easy to get caught up in James Harden and the video-game-like numbers he puts up on a nightly basis. However, in terms of efficiency and making his teammates around him better, I have a hard time buying in.
Clint Capela and Eric Gordon are dependable, and Kenneth Faried has played well at times since joining Houston's roster. But when I look at Chris Paul, I'm a bit perplexed as to how he's going to stay in front of Donovan Mitchell on the other end.
After a slow start to this season's campaign, Mitchell turned up the volume on his game when the calendar switched over to 2019. Donovan has averaged 26.5 points per game and nearly 5 assists and 5 rebounds since January 1st. More importantly, he has the Jazz currently playing some terrific basketball.
Rudy Gobert is a monster in the middle and should be able to clog the paint when James Harden enters the lane. The role players in Utah complement Mitchell and Gobert quite nicely, and Joe Ingles is the glue that holds it all together.
If you are looking for some betting upside and a team who could pull off the upset, look no further than the Utah Jazz.
Final Words
After checking in on the eight first-round matchups, is there anything sticking out?
These odds were fresh and are bound to fluctuate by the time Saturday's slate of games arrives, so don't plan on wasting any time if you spotted a line you deemed as advantageous.
You can lock these babies in right now by heading to BetOnline.ag. Alternatively, you could take a look at our full list of safe NBA betting sites for some other options and our localized recommendations.