Reviews of the Top Esports Betting Apps in 2020

The rapid rise of esports and the growth of the mobile gambling industry in the past decade or so created the perfect environment to bet on esports on the go. Millions of people nowadays are looking to place wagers on the likes of CS:GO, League of Legends, Dota 2, and more from their phone or tablet.
There are plenty of mobile bookmakers that offer such an opportunity in 2020. Finding the best esports betting apps is crucial to your chances of making some money. They consistently offer high odds, more markets, and juicy promotions.
It takes a lot of time and energy to go through all the options on the market, especially if you don't have experience and a clear method of evaluating every bookmaker.
That's why I decided to give you a hand and share my unbiased esports betting app reviews of some of the most popular mobile sportsbooks in 2020.
I have used them all in the past and continue using them in the present, so I know what to expect from them. On top of that, I have years of experience in the industry, and I know what to look for.
Some of the main aspects I rated during my reviews of betting apps for esports include the number of events and markets covered, the odds, the bonuses and promotions, and the payment options available.
Generally speaking, I've used all the main principles of the GamblingSites.com ranking system and adjusted them for esports and mobile betting.
One last thing I want to clarify is that many of the bookmakers here don't have native esports betting apps but use mobile-responsive sites instead. Since they are really sophisticated and polished nowadays, they are on pretty much the same level as dedicated software for iOS, Android, and Windows Phone.
That's why I decided to treat them as apps and add them to my reviews.
Bovada – Good Bonuses and Lots of Esports Tournaments
Let's start with one of the most popular apps for esports betting in the USA. Bovada has been around for ages and was one of the first online bookmakers that launched a mobile version for iPhone, iPad, Android, and Windows Phone.
I would say that the biggest advantages of Bovada are the above-average odds for esports, the high limits, and the good coverage of all popular games like CS:GO, Dota 2, LoL, and more.
I don't like the number of markets offered for some of the obscure competitions, but there's no such issue with the bigger tournaments.
Bovada made sure that the user interface is smooth, and there are more than enough payment options at your disposal. You can learn more by yourself or by checking out our extensive review that covers all features.
BetOnline – High Esports Odds and Bitcoin Accepted
If you have been following the esports category of our blog and my betting picks there, you probably noticed that I often use the odds from BetOnline. The simple reason is that they are consistently better than the competition, so I feel obliged to include the company in my esports betting app reviews for 2020.
The other huge advantage of BetOnline is the number of markets available. It often reaches 50+ for popular CS:GO, Dota 2, and LoL tournaments, as well as 20 or so for some of the smaller competitions and esports.
They are all part of the mobile version of the betting site that runs well on all mainstream phones and tablets.
I also like the fact that BetOnline accepts crypto and has some exclusive promotions for Bitcoin that can be used for esports. You can get a lot of extra value if you decide to go this route.
Use the buttons below to see for yourself or find out more about BetOnline through our extensive review.
10bet – Smooth Interface and Excellent Esports Coverage
The next of my reviews of esports betting apps is on another bookmaker I often use in 2020. 10bet is one of my choices when I'm not in the US, and the most notable reason is the exceptional coverage of esports tournaments.
You can find all sorts of matches there, including the less popular games and tournaments. Unlike many other places, 10bet truly goes the extra mile when it comes to esports and always works hard to improve its offerings.
Another huge perk of 10bet is that you can get some of the highest prices available on mobile. The betting site works with a lower margin than almost all other esports apps out there.
The only category that might be lacking a bit compared to the rest of the field are the bonuses and promotions. There are some offers, but I would like to see more in the future.
And yet, 10bet certainly deserves your attention, so make sure to check out our full review for more information or visit the app to join the esports action right away.
SportsBetting.ag – Juicy Promotions and Strong Coverage
Next in line is SportsBetting.ag, and this is one of the places that provides the highest value for your money when it comes to esports. There are countless opportunities in many games, including CS:GO, Dota 2, League of Legends, Overwatch, StarCraft 2, and many more.
It was also one of the first esports betting apps that offered odds on VALORANT, one of the most popular new games on the scene. That goes to show that SportsBetting.ag is always trying to add more and more markets for the customers, and the odds are great, too.
The bookmaker has a large welcome bonus worth up to $1,000 and plenty of reload promotions later on. The deals for Bitcoin and other cryptocurrencies are even better than that, so there's a lot of extra value on the line at SportsBetting.ag.
If I got your curiosity, you could read more in the extensive review prepared by our team of experts or simply go to SportsBetting.ag's mobile platform and start playing.
Betway – Best Esports Betting App for Early Odds
There is one fact about Betway that I noticed during my esports betting app reviews — this is the mobile bookmaker that offers early odds for all popular events in 2020. Whether it's CS:GO, Dota 2, LoL, or another popular game, the markets are up about a day or two before the rest of the industry.
The other perks of picking Betway include the solid odds, the extensive coverage of all sorts of competitions, and the large number of native apps available. There are different options you could download depending on your device, and you could also go for the mobile-responsive website.
I tried two dedicated apps and the page and couldn't find major differences. They all work well on the go, with intuitive navigation and pleasant design.
On the negative side, the welcome bonus of the Betway is not the best on the market, and that applies to their other promotions, too.
I still like the bookmaker, and it's a good long-term solution for betting on esports on mobile. You can explore the other aspects of Betway in our complete review or by checking the app on your own.
Other Useful Esports Apps
All of my esports betting app reviews so far cover mobile bookmakers, so I decided to mention a couple of other useful apps that can help you make the best decisions. For a start, you should download the mobile version of Twitch.
It opens the door to the latest broadcasts of the most popular tournaments and the streams of many pros. That could help you improve your knowledge about specific esports and the best teams in them.
Another solid app that is worth your attention is eForce. It's one of the best options for esports live scoring services in 2020 and works on iPhone, iPad, Android, and Windows Phone.
And finally, you might consider downloading ESL Event on your phone or tablet. This is arguably the largest organization for esports tournaments out there, and you can find detailed information such as brackets, starting time, and much more about every event held by ESL.
More Esports Betting Tips
Recognizing the best esports bookmakers on mobile is crucial for your success, as they provide the highest value for your wagers and the most opportunities. I hope that my esports betting app reviews can help you with that, but it's only the beginning on the long road to making money.
You need to learn a lot, so I certainly recommend you take a look at our page for esports betting tips. It provides useful information and strategy advice to both beginners and intermediate players.
August
Casino of the Month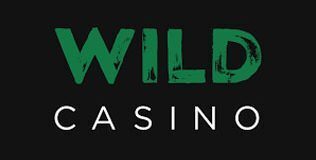 Welcome Bonus
250% up to $5,000