Reviewing the Online Slots at El Royale Casino

El Royale Casino may initially reel you in with its uniquely designed website. This online gambling environment transports you to a century ago. You'll find an upscale roaring '20s theme that's classy and inviting.
This is a relatively new real money online casino, but the team at GamblingSites.com has already put together a comprehensive El Royale Casino review. You can take a look at all of our findings that cover promotions, gaming, banking, reputation, and jurisdictions.
We pride ourselves on keeping our reviews accurate, reliable, and up to date. They cover all aspects of a site, but we know that some people like to focus just on certain specifics.
So, in this post, I've taken an even closer look at the real money slots housed in the virtual El Royale slot banks. Whether you're an avid player or are comparing options, the following information should give you a better idea of what to expect at El Royale in terms of their online slot games.
El Royale Features RealTime Gaming Slots
El Royale accepts patrons from around the globe, except for a handful of locations. However, the majority of casino-goers are from the United States and Australia.
While banking is undoubtedly affected by specific jurisdictions, available games are as well. Gaming provider options can be limited when a casino accepts American players. One of the go-to providers for US online casinos is RealTime Gaming, or RTG, and that's who El Royale uses.
RealTime Gaming slots fall in the middle of the pack when it comes to variety. Its library doesn't match some of the "big guys" like Microgaming, Playtech, or NetEnt. However, RTG is a definite contender in the industry, with just under 200 slot titles.
Millionaire Makers – Top Jackpots at El Royale
Can you imagine what it would be like to log into El Royale so that you can play your favorite slot game, and by the time you're ready to log out, you've become an instant millionaire?
It seems like such a far-fetched idea, but it happens.
Now, the majority of slots in this particular online casino don't have that kind of payout capability, but there are a few standouts. Players who are familiar with RTG titles are well aware of Aztec Millions and Jackpot Piñatas. They're the two "big money" favorites in the collection.
Jackpot Piñatas
Jackpot Piñatas is more of a high rollers machine with a 5.00 bet required to cover all 20 paylines. It features both wild and scatter symbols, but the Bull Piñata can change everything.
Five Bulls pave the way to the grand prize. In 2017, this particular slot paid out its highest amount to date when a lucky player received $1.5 million! The jackpot has recently been reset and is in the $25,000 range as of April 1st, 2020.
Aztec Millions
Aztec Millions is another progressive jackpot slot that's earned a reputation for a different reason. It's a game seeded at $1 million, but as of April 2020, not even one player has lined up the five Aztec Millions' logos to claim the top payout.
That may be discouraging to some. But if you're a "glass is half full" kind of person, you know it could happen at any time!
At the time of this post, the Aztec Millions jackpot has reached $3.4 million. Like your chances? Why not sign up and see if you get lucky?
A Bonus Guarantee
In addition to the progressive jackpot games, El Royale offers some of RTG's slots that have an insurance policy attached. You can quickly identify them as they have either a "Win-Win" or a "Feature Guarantee" designation.
On the surface, the slots look like all of the others. However, they have some bonus assurances. If you're someone who chooses games based on their bonuses, then you'll appreciate the Feature Guarantee games in the collection.
Like me, you've probably had some sessions where you've clicked "spin" dozens or even hundreds of times without catching a bonus trigger. It's so frustrating, as a successful bonus round can change the entire game.
You can forego some of that frustration with a Feature Guarantee slot. The unusual slot insurance policy says that you are sure to get the bonus trigger before you hit a specified number of spins.
A few of the feature-driven titles in El Royale include The Elf Wars, It's a Mystery, and Aztec's Treasure (not to be confused with Aztec's Millions).
Bonus Prize Minimums
The second guarantee-type of slot game has a Win-Win Feature. Unlike the Feature Guarantee version, there's no promise that you'll hit the bonus, but if you do, you'll leave with at least ten times the triggering bet.
You may be rooting for a bonus loss when you play a Win-Win slot. That's because if you don't exit the bonus round with at least ten times more than your wager, you'll end up receiving an even better payout.
For example, if you're betting 5.00 per spin and your bonus prize doesn't hit the 50.00 mark, you get the consolation prize. That amount could be significantly higher than 50.00, depending on your wager and the game you're playing.
Some of the Win-Win slots in the El Royale Casino include Hockey Hero, Fruit Bowl XXV, and The Three Stooges II.
Play Online Slots at El Royale Casino
El Royale Casino provides players with just under 200 slots. Game themes are all over the board, from sports to animals to Ancient Egypt.
In addition to picking your favorite subject matter, you can select from guaranteed features or other bonus-driven games. There are also some jackpot slots, including a few millionaire-makers. While the casino doesn't have sorting tools, you can easily distinguish one game from another by the feature labels.
There are many reasons why El Royale is one of our top recommended US online casinos, and their slot games are one of them. Check them out for yourself!
AUGUST
Casino of the Month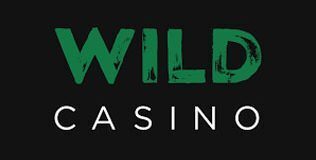 Welcome Bonus
250% up to $5,000
Read Review
Visit Site