Reviewing the Banking Options at Bovada

Bovada is a real money gambling site that accepts USA players from most of the 50 states. It's chock-filled with betting opportunities, including a poker room, race and sportsbook, and casino with live dealer table options.
In addition to Bovada being a well-known brand in the online gambling community, it's one of our well-reviewed and recommended US gambling sites.
Determining which sites rise to the top of our lists requires thorough research and information on all aspects of the operation. So, we've got a complete review that covers all of the bases that you can access at any time to learn more about this particular operator.
But I wanted to take a few minutes to focus on the money side of this site. I've put together some details on the banking options at Bovada, including the ones that are better than others.
Business terms and conditions may be tedious, and we tend just to accept them and move forward. However, when it comes to financial transactions at Bovada or any of the online gambling sites, you want a complete picture.
Having all of the information is the only way you can make the best decisions on how to fund your player's account and when to (hopefully) expect those big winnings.
Overview of Deposits and Payouts at Bovada
Whenever a real money gambling website accepts American players, it seems as though there are always restrictions. E-wallet methods used in other countries don't work for US residents, so there are hurdles to overcome.
Debit and credit cards can be hit and miss for Americans; it all depends on the financial institution that's behind the account. Some Bovada players may have no problem funding their account with a Mastercard or Visa, while others are declined because they use another bank.
The good news is that Bovada accepts Zelle. If you have a traditional debit card, you should be able to complete transactions through Zelle instead of providing your card number. Additionally, Bitcoin and Bitcoin Cash are accepted, and they're the all-around easiest ways to fund an account on Bovada and most other gambling sites as well.
Before I get into the specifics of the different payment methods, I think it's essential for you to know that Bovada will charge you for deposits if you're not using Bitcoin. It's not common practice with gambling sites, so you may not even think about it, but there's a 5.9% fee imposed for debit and credit card deposits.
Using Debit and Credit Cards at Bovada
Visa, Mastercard, American Express, Union Pay
Minimum Deposit: $20
Maximum Deposit: $1,500
Deposit Turnaround: Instant
Deposit Fees: 5.9%
Minimum Withdrawal: Via Check by Courier – $100
Maximum Withdrawal: Via Check by Courier – $3,000
Payout Turnaround: 10 to 15 business days
Fees: one free payout every 90 days; $100 for each additional payout
You've got a choice of four cards that you can use to fund your account with Bovada, but these types of debit and credit card transactions are limiting in other ways. As you can see from the list, there's a 5.9% deposit fee attached. Additionally, cards are for one-way transfers only.
If you opt to move money into your account with a card, then any winnings that you accumulate will be paid by a courier check. You can claim one free payout every 90 days, but then there's a steep $100 fee for additional checks during that same period.
Using Zelle as a Banking Option
Minimum Deposit: $20
Maximum Deposit: $1,500
Deposit Turnaround: Instant
Deposit Fees: 5.9%
Minimum Withdrawal: Via Check by Courier – $100
Maximum Withdrawal: Via Check by Courier – $3,000
Payout Turnaround: 10 to 15 business days
Fees: one free payout every 90 days; $100 for each additional payout
Instead of considering Zelle as an additional payment option, this particular service functions more as a way to get your debit card payments approved easier and maintain privacy.
Zelle is an online banking method used in the United States. It's attached to traditional bank accounts and can move money without revealing account numbers. So, instead of typing in routing and account numbers, you use the Zelle app and input a phone number or email.
It may be a better way to fund a Bovada account, but then you still have to pay the deposit and withdrawal fees, as you would with card payments. Also, check payouts are still used whenever you make a withdrawal request.
Using Bitcoin at Bovada (Recommended)
Minimum Deposit: $10
Maximum Deposit: $5,000
Deposit Turnaround: 15 minutes or so
Deposit Fees: none
Minimum Withdrawal: $10
Maximum Withdrawal: No limit
Payout Turnaround: Payouts received in as little as 15 minutes
Fees: $0
All you have to do is compare the three payment options to see that Bitcoin is an undisputed winner for both deposits to and requesting payouts from Bovada.
The benefits are three-fold.
Fast (near-immediate) turnaround time for payments
No deposit or withdrawal fees
Allows for more payout requests (one every three days)
While those three advantages are across the board, there's an additional one that pertains to players from the United States. Bitcoin is a nearly 100% guaranteed financial method. If you have a Bitcoin wallet, you're not at the mercy of a financial institution, which has discretion on where you move your money.
Summary
When it comes to the payment options and financial set-up at Bovada, knowledge is power. As long as you're aware of the deposit fees and withdrawal limitations, you can plan and determine the best strategy for you.
I've focused solely on the money side of Bovada. Still, we have plenty of other information that you may be interested in to learn more about this particular casino-sportsbook-poker room. Check out our complete review, which is consistently revised so that we don't pass along any outdated information.
Or simply visit the site directly and find out for yourself.
AUGUST
Casino of the Month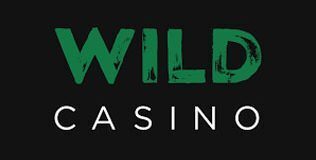 Welcome Bonus
250% up to $5,000
Read Review
Visit Site