Revenge in Sports – 12 Times Teams Got Payback

There is a lot of bad blood in sports. Everyone is playing for three things — money, to win, and to add to their respective legacies.
Some players don't care about all three things, and others do. Teams, in general, care mostly about winning, though, and anytime a team gets crushed or handed a gut-wrenching defeat, they rarely forget about it.
You're not always able to exact revenge, though. If an elite team stomped the Cleveland Browns during their worst years, it's fairly likely the next meeting wouldn't be all that different.
Even when it's two high-profile teams, that chance of revenge can be whisked away. Either one side dominates for a long period, or the desire for revenge stemming from that original source fades away.
Some teams acted on their desire for revenge rather quickly, however. As in, the very next time they faced the team that beat them, or the next time they faced them in a crucial setting.
Here are 12 times a sports team got sweet revenge.
Detroit Pistons vs. Los Angeles Lakers (1989 NBA Finals)
LA hits this sports revenge list more than once, but the first time is for bad reasons, as they failed to get the job done in the 1989 NBA Finals.
Los Angeles ousted the Detroit Pistons (4-3) in a tense series the year before, but this time around, they were no match for the "Bad Boys."
Detroit beat up on the Lakers in an easy 4-0 series sweep, as they secured the first of two consecutive world titles.
Minnesota Vikings vs. Atlanta Falcons (1999)
The Minnesota Vikings appeared to be the best team in the NFL during the 1998 regular season. They had a route-running maven in Cris Carter, a down-field threat in Randy Moss, a mobile quarterback in Randall Cunningham, and an automatic kicker in Gary Anderson.
At 15-1, they seemed unstoppable, and for a brief moment in a classic NFC title game, they looked like locks to advance to the Super Bowl.
This was the organization's best chance to get their first Lombardi Trophy, but they failed. Even with a 20-7 lead, the Vikings couldn't hold on, as they allowed Atlanta to battle back and tie the game.
And that automatic Anderson? He had a chance to end the game in regulation but missed his first kick of the entire season. Minnesota then watched helplessly as the Falcons nailed a kick in overtime to punch their Super Bowl ticket.
As awful as all of that was, the Vikes did get instant revenge the next year. They met up with Atlanta on September 12th, outlasting the Dirty Birds by the score of 17-14.
Cunningham connected with Carter for an early lead, and Minnesota was up 17-0 before the half. The Falcons would add two scores, with one coming late, but Minnesota quickly got their revenge for that ever-painful loss.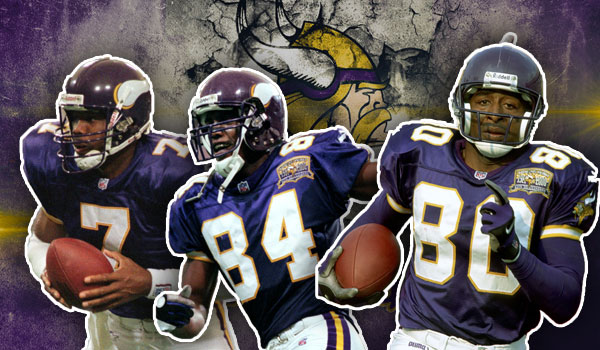 Seattle SuperSonics vs. Washington Bullets (1979 NBA Finals)
When I think of the SuperSonics, I think how the team moved after the 2007-08 season, or the glory days with Shawn Kemp.
I don't think back to when Seattle avenged their first NBA Finals defeat and secured their first (and only) franchise title, however.
Perhaps we all should, as it was beautiful revenge at its finest. The SuperSonics shrugged off a brutal game seven loss that cost them a title, only to turn around and get back to the Finals the very next year.
Wouldn't you know it, but they met the same exact team (Washington Bullets) in the 1979 NBA Finals.
This time, of course, Dennis Johnson did more than just ball out — he helped his SuperSonics come away with a championship, and he also claimed the series MVP.
Los Angeles Lakers vs. Boston Celtics (2010 NBA Finals)
This one wasn't immediate, but the Lake Show eventually paid back the Boston Celtics.
LA's reboot was finally paying off, as the Lakers had made it back to the NBA Finals three years after trading away Shaquille O'Neal.
The arrival of Pau Gasol signaled a new, successful era, but it didn't go so well initially. The tougher Celtics abused the big man in a 4-2 NBA Finals series win in 2008.
Gasol helped the Lakers win it all the very next year, and two seasons after that title series loss, the Lakers downed Boston in an intense NBA Finals series that went the full seven games.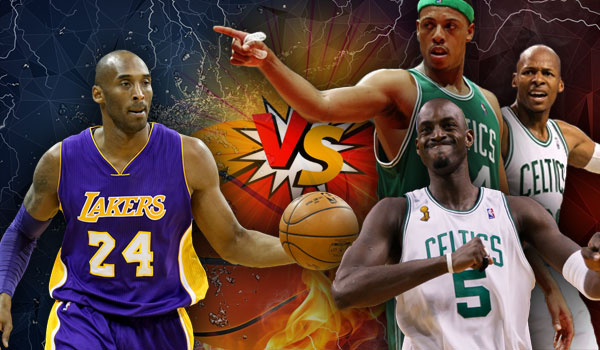 New England Patriots vs. Chicago Bears (1988)
Before building an insane dynasty that would win six Super Bowls, the Patriots got to their first title game and got trounced by the Chicago Bears.
New England had the first points of the game, but from there, they got completely destroyed in a forgettable 46-10 shellacking. That game was all about the Bears, as they played a game of musical chairs for who got to score and who could get a sack.
The answer? Just about everyone.
When you're allowing a defensive tackle to plow in for touchdowns, you know you're reaching epic levels of embarrassment.
Due to the league scheduling, however, the Pats didn't have the opportunity to avenge this horrendous defeat. They had to wait until 1988 (two years later) to hand the Bears a 30-7 whooping.
This game was even more special for Doug Flutie, who got some personal revenge against his first team, throwing four touchdowns in the win.
Toronto Blue Jays vs. Texas Rangers (2015 ALDS)
This revenge tale feels like it happened forever ago, but it was actually only 2015 when Jose Bautista and his Blue Jays ousted the Rangers from the ALDS.
Texas drew first blood that year, though, when Rougned Odor punched Joey Bats in a regular season game.
Toronto got the last laugh, with Bautista smashing a home run in a 10-1 win in game one of their playoff series.
Toronto fell to the Royals in the ALCS, but at least they can look back and smile about dishing out some nice revenge.
Los Angeles Lakers vs. New York Knicks (1973 NBA Finals)
The Lakers made this list already, but they're the receivers of revenge for the second time. It was New York's turn for redemption in 1973 when they returned to the NBA Finals after losing in five games to LA the year prior.
The Knicks put up a far better effort the second time around, as they easily won the Finals rematch, four games to one.
Willis Reed balled out in the series, winning NBA Finals MVP and helping New York to the franchise's first title since defeating the Lakers in 1970.
Bulls vs. Pistons (1991 Eastern Conference Finals)
Michael Jordan had yet to lead his Chicago Bulls to the promised land. The team had made it to the Eastern Conference Finals in consecutive seasons, but they kept running into a brick wall in the Detroit Pistons.
Detroit was overly physical, mean, and honestly downright nasty. The Pistons held a severe mental edge over Chicago for years, but the "Bad Boys" finally conceded in 1991, when the Bulls got their revenge and bounced them from the Eastern Conference Finals with an emphatic 4-0 series sweep.
MJ and co. exorcised their demons, advanced to the 1991 NBA Finals, and finally got the first of six championships.
Dallas Cowboys vs. Pittsburgh Steelers (Super Bowl XXX)
It only took 20 years, but the Cowboys finally paid the Steelers back with a win in the big game.
Pittsburgh stole the first two meetings, edging Dallas out in Super Bowl XI and Super Bowl XIII. The time gap is obviously massive, but don't think for a second Cowboys fans didn't recall those two Super Bowl losses.
The early stages of Pittsburgh's dynasty were built on the backs of the Cowboys, as two of the Steelers' first three titles came against Big D.
Dallas got the last laugh in this Super Bowl series, of course, as Larry Brown pulled up with a clutch interception to help ice the win, while also handing Dallas a title for the third time in four years.
It was a solid game, however, and despite Dallas getting the revenge here, the game itself goes down as one of the most underrated Super Bowls ever.
Cavaliers vs. Warriors (2016 NBA Finals)
The Cleveland Cavaliers did two things in the 2016 NBA Finals — got instant revenge on the defending champion Golden State Warriors and won the franchise's first-ever title.
This second straight meeting would be the first of an unprecedented four between these two teams, and it'd also be the only one LeBron James and company would win.
The win for "The Land" was pretty epic, though, as both James and Kyrie Irving went ballistic as they willed Cleveland back to life after falling in a devastating 3-1 series hole.
Cleveland used their amazing performances, a one-game Draymond Green suspension, and some clutch play in game seven to secure the title.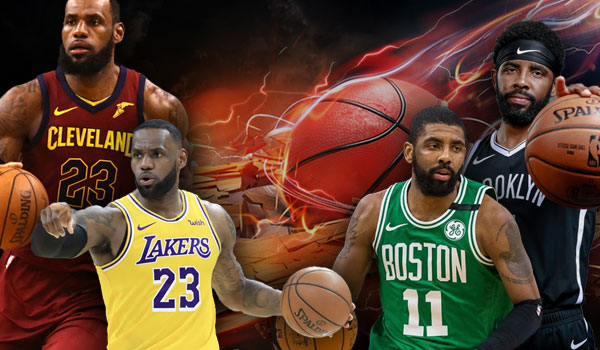 Buffalo Bills vs. Dallas Cowboys (1993)
Dallas is on both sides of this list of teams to get instant revenge. While they finally topped the Steelers in a Super Bowl, they couldn't beat the Buffalo Bills during the regular season in 1993.
It was fitting revenge, seeing as the Cowboys dismantled the Bills on the biggest stage, destroying Buffalo 52-17 in Super Bowl XXVII. Buffalo would return the favor with far less on the line, as they upended Dallas in a 13-10 snoozer in September to start the 1993 regular season.
The win was a little less impressive when you note Emmitt Smith didn't play, but Buffalo's defense still picked Troy Aikman off twice and dominated this game.
Dallas took revenge back in that same season's Super Bowl (30-13), but at least for a short while, the Bills avenged their awful beating in the big game.
Warriors vs. Cavaliers (2017 NBA Finals)
While the Cavs certainly dished out some sweet, iconic revenge in 2016, Golden State made sure to return the favor in 2017.
The team, already dominant and impossible to stop, brought in Kevin Durant in free agency and looked poised to claim their second title in three years.
That's precisely what happened, as KD proved too tough to slow down, and superstars turned ancillary pieces Klay Thompson and Stephen Curry picked their spots as needed.
Durant's presence made the Dubs borderline unbeatable, as they coasted to a 4-1 NBA Finals win and nabbed their second of three championships under head coach Steve Kerr.
Summary
The big takeaway when looking at some of the best sports revenge games is that as beautiful as it can be, it isn't always obtainable.
It also may not always be a great reason to bet on or against a team, either.
That said, factoring in the revenge narrative in sports betting isn't completely useless. As detailed above, there are certainly some situations where revenge was a real thing.
And even if it wasn't, revenge still took place.
Don't just bet on the losing team to win the next time they face a team and are out for revenge, of course. But don't ignore it completely, either.
For all kinds of advice on betting correctly, be sure to brush up on these sports betting strategies.