Retro Is the Way to Go With These Top Online Slots From High 5 Games

Do you remember or can you imagine what life was like before the technology era?
There was a time when you had to dial a phone that was attached to a wall or pull out a paper map if you needed directions. There was even a time before online casinos. If you wanted to play the slots, you had to go to Las Vegas or find a tavern with a one-armed bandit.
Now that online gaming is everywhere, there are plenty of companies that are attempting to stand out from the others by producing new and innovative products. High 5 Games is one of them. But I think their best work comes from their retro-inspired slots.
I've picked out five of my favorites from their catalog, which includes hundreds of titles. High 5 produces gaming for land-based and social media markets as well as online casinos, but these are all real-money games specifically for websites.
While all five offer different customizations, the themes range from the 18th century to the 1970s, with two homages to the roaring '20s. These games will give you the sights and sounds of the era as well as the opportunity to win up to thousands of credits in a single round.
Cabaret Nights
I'm going to start with a game that's all about the audio effects. I really think that if it didn't have such an appropriate Cabaret-style sound accompanying every spin and bonus round, this game would feel completely different.
The name says it all, as it is about the Cabaret. This slot transfers the energy of the Moulin Rouge into a betting experience. The Moulin Rouge opened in Paris in 1889 and is still featuring nightly shows that never seem to go out of style.
This game, Cabaret Nights, appears to capture the essence of the early turn-of-the-century shows with its costumes and gramophone symbols.
As far as the game itself goes, the main feature is called Lucky Lights. It's applied to every regular spin and can multiply a standard payout up to nine times.
Whenever you click "spin," the marquee at the top of the screen randomly selects a multiplier between 3X and 9X. It also identifies from one to four Lucky Lights symbols. They consist of the emcee and each of the three showgirls.
The symbol or symbols chosen for that game are highlighted with lights around them. Think of a backstage dressing room mirror that's entirely framed with white light bulbs.
One game, you may end up with all four Lucky Lights symbols and a 5X multiplier, and the next, you may have one symbol at a three times payout. Winning combinations, illuminated by the Lucky Lights feature, are increased by the current multiplier value.
So, let's say the emcee is the Lucky Lights symbol for the game, and the multiplier was set at 5X, and you get three emcees on a payline. The set prize is 60 credits, but you'll end up with 300 because of the multiplier.
I know I'm not doing it justice with a description, as you need to see the lights and hear the music. So, if you like bonus features every time you place your bet, then enjoy the Cabaret.
Foxy Dynamite
Fast forward from the 19th-century Cabaret to the 1970s. Foxy Dynamite isn't a licensed game, but it bears a striking resemblance to 1974's Foxy Brown movie, starring Pam Grier.
Foxy Dynamite is the main character and worth 500 credits per coin wagered when five Foxys dominate a payline. Other symbols include Mr. Big, The Guru, and Macho Marv, providing a lot of facial hair on the screen.
You'll immediately get the '70s cop vibe from the music and sound effects, and you'll probably either love it or hate it. But after a while, it becomes secondary as the tumbling reels and mystery bucks features take over.
If you're not familiar with tumbling reels, let me give you just a quick explanation as several of High 5's slots use this particular feature. I happen to like it because it can turn a relatively low payout into something much more substantial.
The way that it works is that you need a winning payline to trigger it. Then, any symbols involved in the winning combination(s) are eliminated from the board. New symbols drop down from the top so that all positions on the 5×3 reels are filled in, once again.
However, in Foxy Dynamite, the game takes tumbling reels a step farther by integrating a mystery bonus into the equation.
So, let's say you get three Foxys on a payline. Those three will spin out in '70s style, as dynamite rotates in to explode and leave behind anywhere from 10 to 1000 credits extra. Now, that mystery bonus is optional, so you won't always get it. But sometimes, you can receive it in several places. If you're replacing ten squares on the board, all of them are in the running for individual mystery bonuses.
You're not finished yet, though. After the mystery bonus, symbols on the board shift down to fill in the blanks, and new ones complete anything still open at the top. The new configuration could result in more winning lines, and then the process continues with mystery bonuses and new symbols tumbling onto the board.
The enhanced tumbling reels feature is the primary reason why I chose this game to include in my top five to high five.
The Charleston
It's time to go back again, and this time to the roaring '20s. Dance images may immediately spring to mind. But did you know that the Charleston was initially composed for the 1923 Broadway show Runnin' Wild?
I chose this particular High 5 Game for the music as well as the "connected lines" concept that's a trademark of this slot.
Instead of the standard setup of five reels across and three or four symbols vertically, the screen is a seven-reel board with four symbols high. A 90-credit minimum bet will get you in on 466 connected paylines of action.
So, if you get multiple wins, you'll see lines that start out going left to right for a few symbols and then split off into many different directions. The pay table accounts for a maximum of six symbols across, though.
The highest single-line payout requires a combination of symbols. You need a "Jackpot" on reel one, connected to six "The Charleston" logos. The payout is 1,000 per credit wagered per winning line produced. Don't worry about memorizing that formula. The game will take care of everything for you.
If you enjoy the sights and sounds of the roaring '20s, then the chances are that you'll have a good time playing this game.
This game is all about the theme for me. I love the clothes, hairstyles, music, and attitude of that time, so it was an easy top five choice.
By the way, if you pull up The Charleston and see an IGT logo on there, no worries; you're still in the right place. High 5 produced it for IGT's use.
A Night of Mystery
The exact date is unclear, but A Night of Mystery is a 19th-century whodunnit with a detective and four suspects who appear to be on stage performers. They may not seem like viable suspects, but they're wielding poisons, knives, and dynamite, so something underhanded is happening.
A Night of Mystery isn't as action-packed as some of High 5 Games' other titles. It has more of a focus on the slot gaming itself and stays away from a lot of bells and whistles until you enter the bonus round.
Bonus action doesn't come very often, but it's a welcome distraction when it does as it shakes things up and gives you a lot more opportunity to boost your credit balance. You're welcomed to the new screen with a video clip that shows some newspaper headlines about the crime. It sets the stage for the mystery to continue.
The music and the pace pick up considerably and make you feel like you're in the midst of an active criminal pursuit. The four suspects grace the top of the game screen. While the reels are spinning, you're collecting clues that convert to additional wild symbols.
While this slot game isn't my absolute favorite from the High 5 catalog, I love the retro feel, and the production quality is well above average. It provides the right combination of gambling with a few little extras to heighten the suspense.
Jazz
High 5 Games got it right with this one, as there's not a note out of place. You may think that the Jazz slot game is all about the audio tracks, but everything about this game is spot on from the font used for the game symbols to the blue sepia-like stage background to the piano key wilds.
The jazz age is part of the roaring '20s, like The Charleston. While jazz got its start in New Orleans, it quickly spread to clubs across the country and particularly took hold in cities like Chicago and New York.
Louis Armstrong, Bessie Smith, Duke Ellington, Count Basie, and Ella Fitzgerald are all some of the most well-known performers and have stood the test of time as their music is still loved by many.
The premise may reel you in, but you'll want to stay as Jazz has some really cool features to elevate the experience on the screen. It's a 178 ways to win game with a special addition called "Wild Connections."
Wild Connections are bright arrows that can appear on reels two and four of this five-reel game. When you get an arrow on both reels pointing to the middle, those two, and two additional center symbols magically become wild.
When any of the featured jazz musicians or the singer multiply to create a winning combination for you, they'll also liven up and give you a performance.
It seems odd for me to say this, but Jazz is all about the visuals. It's worth checking out and at least playing a few games to get a feel for it, but I think you'll be impressed right from the start.
About High 5 Games
High 5 Games launched in 1995 and has produced more than 300 games over its 20+ years in the industry. The company has received numerous industry awards.
In addition to designing its titles, High 5 partners with other gaming giants like IGT, Scientific Games, and Bally. One of its biggest hits is DaVinci Diamonds that was in partnership with IGT and released in 2010.
Games like DaVinci Diamonds are found in brick and mortar casinos, but High 5 has different lines for online and social media markets as well. There are more than 60 real money online casino slot games in High 5's library. Here are our recommendations for where to play High 5 Games slots online.
AUGUST
Casino of the Month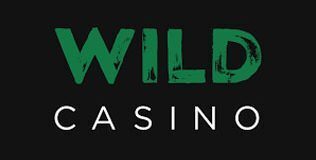 Welcome Bonus
250% up to $5,000
Read Review
Visit Site