Remembering the Best Pitching Performances in 2021

A Major League record of nine no-hitters were thrown in the 2021 regular season. This edges out the eight no-no's that were tossed back in 1884, and Madison Bumgarner's no-hitter on April 25th isn't event counting toward the total.
MadBum's no-hitter was a 7-inning performance that came in the second leg of a doubleheader, and therefore, wasn't deemed as "official."
Of the nine-official no-no's during the regular season, seven of them were solo jobs and two were "combined." Zach Davies threw six innings of no-hit baseball for the Cubs on June 24th before three relievers chipped in for an inning apiece. As for the other no-hitters, let's dive in.
Here's a peek back at the eight best pitching performances in 2021.
Corbin Burnes, Milwaukee Brewers
Date: 9/11/21
Opponent: Cleveland Indians
During a spectacular season, Corbin Burnes put a stamp on his brilliance with an eight-inning gem on 9/11. The Brewers ace struck out 14 batters across eight innings but was denied an opportunity to finish the job in the ninth.
Burnes had thrown 115 pitches through eight innings and Brewers skipper Craig Counsell had his eye on the bigger picture.
Worth noting, this performance marked the third time since the All-Star break that Burnes logged at least eight innings of shutout baseball while striking out at least 12.
Also worth noting, this marked the third time that the Tribe were a no-hit in 2021. That's a "first" in MB history.
"I had to fight pretty hard (with Counsell) for the eight to come back out, so I knew I had no shot for the ninth."
John Means, Baltimore Orioles
Date: 5/5/21
Opponent: Seattle Mariners
"Game Score" is a stat that was created in the 1980s (refurbished in 2014) to measure how well an individual played in a particular game. "50" is considered average, anything north of 75 would be deemed terrific.
No pitcher registered a perfect score in 2021, but John Means came awfully close early in the year.
The 28-year-old southpaw recorded a 99-game score on Cinco de Mayo. Means ended the season as the only pitcher to amass this high of a game score.
Means struck 12 and issued no walks, a wild pitch in the dirt in the third inning was the only thing standing between John and perfection.
"It's such a crazy feeling. It's such a whirlwind of an experience. I don't think I've been able to process it yet."
Tyler Gilbert, Arizona Diamondbacks
Date: 8/14/21
Opponent: San Diego Padres
Tyler Gilbert's no-hitter on August 14th was extra special as it was the left-hander's first career start in the big leagues. Adding to the unlikelihood, Tyler didn't even play baseball in 2020 and was training to be an electrician just so he could make money.
The 27-year-old needed 102 innings to blast through the Padres lineup unscathed – including a three-pitch inning in the eight to set up the drama in the ninth.
Gilbert became the first Major League pitcher to throw a no-no his first start since Bobo Holloman in 1953.
"Crazy. It's not going to hit me for probably another day. I don't know what just happened."
Spencer Turnbull, Detroit Tigers
Date: 5/18/21
Opponent: Seattle Mariners
Heading into this matchup against the Mariners, Spencer Turnbull had never pitched into the 8th inning in 49 career starts. He hadn't reached 100 on the pitch count since June of 2019.
That all changed on May 18th when Turnbull no-hit Seattle at T-Mobile Park. It was the second time the Mariners were no-hit in front of their home fans in the span of 13 days.
Talk about persevering, this is the same Spencer Turnbull who went 3-17 in 2019.
"It's by far the best night of my life, most exciting, and it's definitely kind of like one of those landmark stamps on my career up to this point."
Corey Kluber, New York Yankees
Date: 5/19/21
Opponent: Texas Rangers
Facing the team that let him walk at the end of 2020, Corey Kluber was determined to pitch well in his first start against the Rangers. Little did he know he would hold Texas completely at bay.
On the heels of Spencer Turnbull throwing a no-hitter the day before, this marked the first time since 1969 that no-hitters were thrown on back-to-back days.
The two-time AL Cy Young winner struck out nine batters on his way to his first career no-no. 71 of his 101 pitches were strikes.
"It was a lot of fun; I think it was a special night. I've never been part of one, witnessed one, let alone thrown one."
Wade Miley, Cincinnati Reds
Date: 5/7/21
Opponent: Cleveland Indians
It started with an 83-minute rain delay that left Wade Miley in the clubhouse fooling around with teammates. It ended with a Gatorade bath and an unforgettable scene.
Miley utilized a steady diet of cutters and changeups to keep hitters off balanced, his lone blemish on the stat sheet was a walk to Cesar Hernandez in the sixth.
His eight strikeouts and 114 pitches both stood as season-highs.
"The last three innings I was just trying to get in-get out, make pitches, I was running out of gas. Found a little bit for that ninth, the defense made great plays all night, that was just a blast. Surreal."
Carlos Rodon
Date: 4/14/21
Opponent: Cleveland Indians
Carlos Rodon was excellent in his season debut on April 5th allowing two hits and no runs while striking out nine across five innings. His next time out he was even better.
Rodon delivered the 20th no-hitter in franchise history. In the process, the White Sox joined the Dodgers (23) as the only two organizations to have 20 or more no-hitters.
The oft-injured lefty had never recorded a shutout before; this was just his second complete game in his seven-year career in the majors. Carlos' no-hitter propelled him to amassing his most effective year as a pro.
"It just feels good to finally sit here and tell you I dominated today, and it felt good. I've never really done that. I've never done that on this level at least, and it feels good to say I did it."
Joe Musgrove
Date: 4/9/21
Opponent: Texas Rangers
The Padres entered the 2021 MLB season as the only franchise in league history without a no-hitter on their resume. That was "no more" just nine days into the campaign.
Joe Musgrove faced 28 batters (112 pitches) while striking out 10 to get the 2021 no-hitter party started.
Ironically, the man behind the plate calling the show was former Cubs catcher Victor Caratini. Caratini caught Alec Mills' no-hitter on 9/13/20, which was the most recent no-hitter until Musgrove's.
According to Elias Sports, that's the first time a catcher caught consecutive no-hitters as a member of two different teams.
"I wasn't coming out of the game. I knew once I gave up the hit, I expected that would be my night, and I'd be all right with that. I was just so locked in. I had no intention of coming out of that game."
Now that'd you've had time to digest the best MLB pitching performances in 2021, why not check out the best hitting performances of this year.
AUGUST
Casino of the Month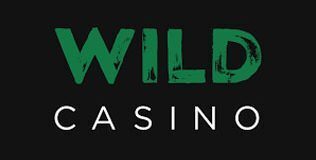 Welcome Bonus
250% up to $5,000
Read Review
Visit Site