Are Red Bull and the City Football Group the Future of Soccer Club Ownership?

In recent years, multi-club ownership has become increasingly popular in soccer.
City Football Group – best known for its success with Manchester City – currently owns ten soccer teams in ten different countries, with MLS franchise New York City among the list.
Granted, an energy drink company isn't exactly the most common soccer club owner. But Red Bull has spread its wings across Europe, the USA, and South America to become a genuine force in elite soccer.
So, is multi-club ownership the future of soccer?
In this post, I take a look at City Football Group and Red Bull's influence on soccer. I cover the clubs they own and also discuss the pros and cons of the multi-club ownership model.
About City Football Group
City Football Group (CFG) was founded in 2013
CFG brands itself as an "owner of soccer-related businesses"
The company is owned by three organizations
Abu Dhabi United Group (ADUG) owns 77%
China Media Captial (CMC) owns 13%
Silver Lake owns 10%
Until December 2015, CFG was solely owned by ADUG
EPL team Manchester City was the company's first investment
CFG now owns stakes in ten soccer clubs from ten different countries
Breaking Down City Football Group's Owners
Abu Dhabi United Group (77%)
ADUG is a United Arab Emirates-based private equity firm. The company is owned by Sheikh Mansour bin Zayed Al Nahyan, who is the Minister of Presidential Affairs for the UAE, as well as a member of the Abu Dhabi royal family.
Following a spell in politics, Sheikh Mansour turned his attention to sports. Although City Football Group wasn't founded until 2013, Abu Dhabi United Group was formed in 2008.
Mansour led the takeover of Man City in September 2008, with Khaldoon Al Mubarak – an Emirati entrepreneur – coming on board as the club's chairman.
China Media Capital (13%)
Founded in 2009, China Media Capital is a public equity and venture capital firm. The state-owned conglomerate is based in Shanghai, China, and has shares in various different companies across the world.
Led by chairman Li Ruigang, CMC invested $400 million in City Football Group back in 2015. The firm also has investments in film production company Flagship Entertainment and Formula E team Techeetah.
Silver Lake (10%)
Silver Lake is a private equity firm focusing mainly on investments in technology. It was founded in 1999 and has since invested in companies such as Skype and Twitter.
In November 2019, Silver Lake made a $500 million equity investment in City Football Group. At the time, the deal took CFG's overall value to somewhere in the region of $5 billion.
Which Soccer Clubs Does City Football Group Own?
Manchester City
Country: England
League: Premier League
Takeover: 2008
Man City is City Football Group's undisputed crown jewel.
Since taking over the EPL side in 2008, CFG has transformed Man City from a mid-table team to a powerhouse of English and European soccer.
Under CFG's watch, Man City has clinched four Premier League titles, two FA Cups, and five EFL Cups, including a domestic treble in 2018/19.
Since 2008, the club has spent in excess of £1 billion on player transfers, signing the likes of Kevin De Bruyne (£68 million), Ruben Dias (£61 million), and Riyah Mahrez (£61 million).
New York City
Country: USA
League: MLS
Takeover: 2013
CFG owns an 80% stake in New York City Football Club, with Yankee Global Enterprises claiming the other 20%.
The MLS outfit is yet to win any silverware, although the team finished top of the Eastern Conference in 2019. In fact, the Boys in Blue haven't finished outside of the top five in each of their five seasons.
CFG's power has enabled New York City to sign global stars such as Andrea Pirlo, Frank Lampard, and David Villa.
Melbourne City
Country: Australia
League: A-League
Takeover: 2014
Melbourne City – formerly known as Melbourne Heart – was born in 2014, with CFG purchasing 100% of the club's ownership.
Two years after the takeover, the Australian side claimed their first trophy – winning the FFA Cup in 2016. The team has remained a consistent force in the A-League ever since.
David Villa enjoyed a loan spell in Melbourne in 2014, playing alongside former EPL stars Damien Duff, Aaron Mooy, and Liam Miller.
Yokohama F. Marinos
Country: Japan
League: J1 League
Takeover: 2014
City Football Group secured a 20% stake in Yokohama F. Marinos back in 2014, leaving Nissan Motors – the majority owner – with 80% of the club.
With CFG'S investment, the club has become one of Japan's leading lights once again. YFM claimed their first top-flight title for 15 years in 2019, finishing six points ahead of Tokyo FC.
Montevideo City Torque
Country: Uruguay
League: Primera Division
Takeover: 2017
Founded in 2007 as Club Atletico Torque, the Uruguayan team was rebranded in 2017 following CFG's takeover.
The investments have seen the club win promotion to Uruguay's top division on two occasions, and now Torque is aiming to become a top-flight regular.
Girona FC
Country: Spain
League: Segunda Division
Takeover: 2017
City Football Group is the joint-majority owner of Spanish side Girona. Along with Girona Football Group, CFG owns 44.3% of the club, with Bolivian-American technology entrepreneur Marcelo Claure owning the other 11.4%.
After suffering three playoff defeats in four years, Girona gained promotion to La Liga for the very first time in 2017.
Sichuan Jiuniu
Country: China
League: League Two
Takeover: 2019
The Chinese Super League has become one of the most lucrative soccer leagues in the world over the past few years, so it only made sense that CFG invested in a Chinese club.
City Football Group acquired a 28% share in Sichuan Jiuniu in February 2019, and although the club is currently in the second tier of Chinese soccer, it will surely only be a matter of time before they reach the top flight.
Mumbai City
Country: India
League: Super League
Takeover: 2019
CFG moved into the Indian soccer market in November 2019, purchasing a 65% stake in Mumbai City. The other 35% of the club is owned by Indian film stars Ranbir Kapoor and Bimal Parekh.
The team has been able to attract big-name stars such as Nicolas Anelka and Diego Forlan and has clinched one top-flight title since forming in 2014.
Lommel SK
Country: Belgium
League: Second Division
Takeover: 2020
Lommel SK became City Football Group's ninth club in May 2020. The team operates in the second tier of Belgian soccer and finished sixth in the 2019/20 season.
Renowned for a strong focus on youth development, Lommel currently has a number of Man City youngsters on loan in Belgium.
Troyes AC
Country: France
League: Ligue 2
Takeover: 2020
In September 2020, CFG announced the acquisition of Troyes AC – a second-tier French side based in Aube, Grand Est.
The club narrowly missed out on promotion to Ligue 1 by just a single point in 2019/20 but has taken control of the Ligue 2 title race in 2020/21.
A Brief History of Red Bull in Sport
Founded in 1987, Red Bull is an Austrian energy drink company
Red Bull began sponsoring extreme sports in the 1990s
In 2005, Red Bull Racing entered Formula 1
Red Bull Salzburg became the company's first soccer team in 2005
New York Red Bulls, RB Leipzig, and Red Bull Bragantino soon followed
Along with an ice hockey team, Red Bull also owns an Esports team
Red Bull has been involved in the sporting world for the best part of three decades now, initially starting out by sponsoring extreme sports such as cliff diving, skiing, and downhill mountain biking.
Managing director Dietrich Mateschitz – who owns 49% of the company – quickly explored different avenues, and it wasn't long before Red Bull purchased its first soccer club.
Which Soccer Clubs Does Red Bull Own?
Red Bull Salzburg
Country: Austria
League: Bundesliga
Takeover: 2005
Red Bull first entered the soccer scene in 2005, purchasing SV Austria Salzburg and rebranding the club as Red Bull Salzburg.
Since Red Bull took over, Salzburg has claimed 11 of the previous 14 Austrian Bundesliga titles, including each of the last seven. The team has also won seven Austrian Cups in the previous eight years.
Salzburg is renowned for producing world-class players, with Erling Haaland (Borussia Dortmund) and Sadio Mane (Liverpool) coming through their ranks.
New York Red Bulls
Country: USA
League: MLS
Takeover: 2006
It didn't take long for Red Bull to branch out to MLS. In 2006, the company purchased the MetroStars from Anschutz Entertainment Group and renamed the club the New York Red Bulls.
After moving into their brand-new 25,000-seater stadium in 2010, the New York club clinched two Open Cups and three Supporters' Shields, with their most recent triumph coming in 2018.
RB Leipzig
Country: Germany
League: Bundesliga
Takeover: 2009
RB Leipzig – formerly known as SSV Markranstadt – was purchased by Red Bull in 2009, with the club sitting in the fifth tier of German soccer.
The company singled its intent to get Leipzig to the first division within ten years. This seemed hugely ambitious at the time, but following four promotions in seven seasons, Leipzig now competes in the Bundesliga.
For legal reasons, the club's official name is RasenBallsport Leipzig. But with Red Bull owning 99% of the club, it's pretty obvious what the "RB" stands for.
Red Bull Bragantino
Country: Brazil
League: Serie A
Takeover: 2019
Red Bull originally established Red Bull Brasil back in 2007, but after failing to get the team to the top flight within ten years, the company became owners of Bragantino in 2019.
Bragantino won promotion to Serie A after winning the second-tier title in 2019. The club is now the fourth top-division side under Red Bull's watch.
The Benefits of Multi-Club Ownership
Player Trading
The multi-club model allows owners to trade players freely between their clubs, rather than having to go through tricky negotiations with teams outside of their network.
This approach can benefit players, clubs, and owners in a number of ways.
If a young player is struggling to get regular game time at one of the bigger clubs in the network, they are often loaned to a smaller side. Not only does this enable the player to develop their game, but it also helps the smaller team to get results.
On the flip side, "feeder clubs" can nurture young players and develop them for the bigger clubs in the network. We see this a lot with Red Bull Salzburg and RB Leipzig.
Peter Gulacsi, Dayot Upamecano, Konrad Laimer, and Amadou Haidara all spent time with Salzburg before being snapped up by Leipzig. They now play key roles for the Champions League team.
Dominik Szoboszlai is the most recent example of this method. Having shone for Salzburg, every major European club was reportedly interested in the 20-year-old. However, Leipzig had first refusal.
Scouting Networks
Having shares in teams from multiple different continents is only going to broaden the player pool for multi-club owners.
City Football Group now owns clubs in ten different nations, including the world's most populous countries – China and India.
With more players to choose from, managers are naturally going to be able to build stronger squads. Instead of only being able to look at players from one country, multi-club networks have the luxury of scouring the globe for the next superstar.
Building worldwide relationships has enabled CFG to create teams in various continents, but the company has also been able to set up academies. This means there is a steady flow of young players coming through the ranks at all times.
Style of Play
By using the same style of play across a network, teams are always going to be on the same page. That means that when a player is transferred between clubs, they already know exactly what is expected of them.
If the manager at a feeder club is using a 4-4-2 formation, but the network's leading side operates a 4-3-3 set-up, it will take some time for a new player to adapt.
However, if every team uses the same playing style, it benefits the network massively.
Red Bull's European teams are a prime example of this. Both Salzburg and Leipzig play a high-energy brand of attacking soccer, with managers Jesse Marsch and Julian Nagelsmann using very similar tactics.
It is no coincidence that Salzburg continues to develop players that flourish at Leipzig. The Salzburg players are taught the Red Bull philosophy from a young age, so they inevitably shine when they get to the Bundesliga.
The Downsides of Multi-Club Ownership
Sportswashing
Sportswashing is basically the owning of a team as a means for a country or organization to launder its own reputation.
In recent years, we have seen countries – especially with poor human rights records – become involved with sports. Certain organizations have been accused of using success on the field as a way of covering up what goes on behind the scenes.
When CFG took over Man City in 2008, many believed that it was an attempt to clean up the United Arab Emirates' image.
Losing Identity
Soccer teams are often the heart of the community. But when big-money companies take over local clubs and completely rebrand them, the original identity is lost.
With Red Bull desperate to grow their brand, the company took SSV Markranstadt and changed everything about the club – the name, the badge, the stadium, and much more.
Now, some fans may view this as a positive. But I'm sure there are plenty of former Markranstadt supporters that didn't go on to support RB Leipzig following the takeover.
Tradition plays a huge role in soccer, and it feels like multi-club ownership has destroyed the original identity of a number of teams.
Closing Thoughts
Multi-club ownership certainly has its pros and cons.
The soccer traditionalists may not agree with the concept, but there is no denying that companies such as Red Bull and City Football Group have made their mark on the game in a big way.
The Pozzo family – who owns Udinese (Italy), Granada (Spain), and Watford (Italy) – are another high-profile example of multi-club ownership, and I wouldn't be surprised if we see more examples in the coming years.
If you're looking for more content like this, head over to our soccer blog.
August
Casino of the Month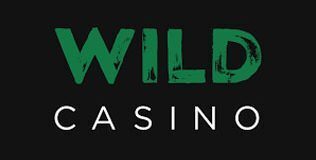 Welcome Bonus
250% up to $5,000