Records in the NBA That Are Unbreakable

Steph Curry's insane career has another milestone added on. He has surpassed Ray Allen's all-time record for three pointers made and he is not done yet. Curry's record for three pointers has a chance to stand for a very long time.
But is it one of the few NBA records that will never be broken? Time will tell, but here are some other NBA records that will never be broken due to rule changes and more.
7 Personal Fouls in a Game
This one is just due to a technicality. As you know the NBA rule is 6 personal fouls until disqualification. In 1999, Cal Bowdler committed an NBA record 7 personal fouls after an error committed by a scorekeeper.
Bowdler only played 3 seasons in the NBA for the Atlanta Hawks (1999-2002), but this unique NBA record will be what he is remembered for.
Averaging 48.5 Minutes Per Game
Another rule change that makes it impossible to break this record is the minutes per game record. This one belongs to none other than Wilt Chamberlain. Chamberlain has a bunch of NBA records, but this one is a big reason why he has those records.
In today's NBA, the game is played in 48 minutes total. It is impossible to break this record even if you played every single minute of a game today. Wilt played a bunch of minutes throughout his career, but his 1961-62 season will go down as the highest per game average ever.
Here is a breakdown of how Wilt was able to play so much and set so many NBA records.
50 Point Games
50-point games are another Wilt record that will never be broken. Wilt had an amazing 118 50-point games in his career, which is way higher than the next highest.
Michael Jordan is in second place with this record, but he is 87 games below Wilt with 31.
Some other active players who are top 10 in this category include James Harden (23), Damian Lillard (12), and LeBron James (12). All those players are already pretty deep in their careers, so this record will be untouched.
11 NBA Rings for One Player
The conversation for Greatest of All Time tends to bring up the conversation of NBA rings. With that said, wouldn't that make Bill Russell the best NBA player ever? Russell has an NBA record 11 rings throughout his career.
Russell played 13 seasons in the NBA and only didn't win a championship in two of those seasons. The Celtics are one of the most talented franchises in NBA history. Russell played a big role for them in the late 50s to late 60s and will have the most rings in NBA history.
Okay maybe this one isn't the most untouchable, but this would take an incredible dynasty to be able to beat this one. If you take LeBron James for example, he only has 4 rings but is always in conversation for the best player ever.
The Warriors had one of the best dynasties for a bit, but reaching 11 rings requires a lot more than just a couple dominant years.
Fastest Time to Foul Out in a Game
Bubba Wells had an odd task back in 1997. The Mavericks were taking on the mighty Chicago Bulls, but more specifically Dennis Rodman. This was a classic case of the "Hack-A-Shaq" technique but directed at Rodman, who was a career 58.4% free throw shooter.
It only took a comical 2 minutes and 43 seconds for Wells to foul out and the plan didn't even work. Rodman hit 9 out of 12 free throws, which was better than his career mark.
Most Attendance at One Game
The 90s Bulls have another record that will go down as untouchable. In 1998, the Bulls played the Atlanta Hawks in the Georgia Dome. The Hawks played half their home games in the Georgia Dome and Michael Jordan and the Bulls helped draw quite a crowd.
The total attendance was recorded at 62,046 people, which is significantly higher than usual.
For the last 15 years or so, the average attendance has sat at the higher end of 17,000. The game in the Georgia Dome was more than 3 times the amount as the usual average.
Jordan and the Bulls were one of the most historic teams in sports history and this game proves it. Everybody wanted to see the Bulls back in the day and they made sure of it that day in Georgia.
Most Consecutive Games Played
With how many players are sat due to rest, this record will certainly be untouchable. From 1985 to 2001, A.C Green played an incredible 1,192 consecutive games, which is more than 14 NBA seasons.
Load management is something that is popularly used throughout the NBA today. It is to try and limit the number of injuries to specific players so they can last the whole season. The worst thing to happen to the NBA is a bunch of backups playing in an important game because other players are injured.
It is also likely that players back in the day would play through injuries. That is very unlikely to happen in today's NBA, so A.C Green's record is safe.
Most Points in a Game
Yes, another Wilt Chamberlain untouchable record. The famous picture of Chamberlain holding the "100" sign up always comes to mind. There have been some incredible efforts by players that have happened pretty recently, but haven't been able to crack another Wilt record.
The great Kobe Bryant was the closest person to do it since Wilt in 1961-62. Kobe put up 81 points in the 2005-06 season, but has still come up shy. Wilt comes up on this list an insane amount other than his 100-point mark.
Wilt also has games of 78, 73 (twice), 72, 70, 68, 67 (four times), 66, 65 (3 times), and 63 (twice). His ability to play a ton of minutes and score a ton of points will make him the forever NBA unicorn.
Wilt's Highest Points in a Game
Points
Numbers of Times Scored
100
1
78
1
73
1
72
1
70
1
68
1
67
4
66
1
65
3
63
2
Will Curry's 3 Point Record Be Broken?
These NBA records are likely untouchable. The only possible way for these records to be broken likely requires rule changes. Steph Curry's record has a chance to be another one of these records.
Here is Curry breaking the NBA record earlier this season.
With the NBA today known as the "3 point era," I have a feeling Curry's record might be broken some day. 3 pointers are being attempted now more than ever and that will give someone else a head start.
Curry attempted less than 5 three point attempts per game for the first 3 seasons of his career. Throughout his 13 seasons, he has averaged 3.8 three pointers made per game.
Curry is doing most of his damage at the end of his career as well, so we are going to have to wait quite a while for Curry's retirement to know the final number.
Look for a player to average three 3 pointers per game early on in their career, as they might have a chance to surpass Curry. They are going to need some toughness as well in order to last a long NBA career. Curry hasn't been the healthiest player, so the number of games can play a major factor here as well.
Why not check out our list of the potential players who might be able to break Curry's record next below.
Unbreakable NBA Records
You can thank Wilt Chamberlain and the old rules for a lot of these. They all should stand for possibly forever. But who knows what the future NBA holds in a hundred years or so?
League rules change every now and then, but there shouldn't be any major changes that drastically change the game. That means that a lot of these records should still stand, possibly throughout the course of NBA history.
We do have some records that could fall soon, so you can check out those by clicking the link.
Be sure to head to our blog page for more NBA content, as well as other sports.
September
Casino of the Month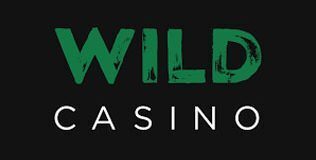 Welcome Bonus
250% up to $5,000