Reasons Why the Packers Can Win the Super Bowl Next Year

The Green Bay Packers had an amazing run in 2019. There's no denying they failed to show up in a miserable NFC title game loss to the San Francisco 49ers, but fans and bettors alike can't scoff at what they accomplished.
A rookie head coach in Matt LaFleur greatly exceeded expectations in his first season on the job. He did what former coach Mike McCarthy couldn't — win without Aaron Rodgers godding out every single week.
On top of that, Green Bay's front office made some great free agency moves and appeared to draft extremely well. Combined with a division title, a 13-3 record, and a trip to the NFC Championship game, that appears to put the Packers in a nice spot going into 2020.
Some will still suggest the Packers were somewhat fraudulent in 2019, but they still improved by quite a bit and have the pieces in place to be in the Super Bowl 55 discussion.
The question, of course, is if bettors can take that leap of faith and bet on the Packers to win it all in 2021. Here's a look at their Super Bowl 55 odds and some reasons why the Green Bay Packers can win Super Bowl 55.
Latest Green Bay Packers Super Bowl 55 Odds
BetOnline is probably one of the best football sportsbooks to reference right now if you're feeling giddy about Green Bay's 2021 title chances.
You'll find the Packers with comfortable +1600 Super Bowl odds there, which places them right on the fence of being a legit favorite and a borderline sleeper. That +1600 price is absolutely alluring if you're seeking some value, especially when you consider Green Bay holds the seventh-best title odds.
Green Bay shares the same Super Bowl odds as the Dallas Cowboys, but the only other NFC teams grading out ahead of them are the San Francisco 49ers and New Orleans Saints.
I don't really agree with Dallas being neck and neck with the Packers right now, but a change of the guard at head coach could prove me wrong.
That said, Green Bay was the class of the NFC North this past season, and I'm not sure there's any evidence to suggest that will change going forward.
Provided that's true and the Packers again win their division, they should at least be back in the playoffs, and if they can keep themselves near the top of the conference, they could give the Super Bowl another go.
Why the Green Bay Packers Could Win Super Bowl 55
Having solid Super Bowl odds doesn't mean a whole lot in the grand scheme of things. However, what we possibly can hang our hat on is the fact that the teams that make it to the Super Bowl this year typically do not do the same next year.
Far be it from me to say the Niners or Chiefs can't get back to the big game, but history says it's extremely difficult. Free agency, trades, player injuries, and the rest of the league catching up all combine to make that path a little dicier.
If true, Green Bay could have a better shot at Super Bowl 55 than the 49ers right away. I like to think that's the case, anyways, seeing as there are numerous reasons to keep the faith with the green and gold.
With that, here are the reasons why betting on the Packers to win it all next year isn't silly.
Aaron Rodgers Is Still a Bad Man
There is no denying that A-Rod's numbers declined in 2019 and admittedly have been down over the past few years.
But if you actually watch Packers games, you'll see rather quickly that a huge problem for this team is either the pass protection or the inability for the wide receivers to consistently gain separation.
Part of the protection issue is on Rodgers. His major asset is his uncanny ability to locate the big play, and he routinely goes off-script to extend plays. That isn't a perfect marriage with Matt LaFleur's system, but it does work well in the play action game, and he can often bail the offense out when it grows stagnant.
The o-line needs to be a bit better to aid him in his major strength, while the wide receivers need to be better at actually getting open.
Despite neither being totally up to par in big moments this year, Rodgers still put up good numbers. He also delivered a few more iconic throws that a select few people can even hope to make.
Rodgers isn't what he once was at the age of 36, but he's still one of the best quarterbacks in the league. He proved this year he can restrain himself, manage games, and take care of the football — and the Packers can win with him being that guy.
But I'd argue Rodgers can do more of the heavy lifting still. He just needs another weapon or two, as well as his o-line play to be a bit more reliable.
The good news is Rodgers knows his limitations at this point. He's also upbeat about Green Bay's future, and bettors should be, too.
Green Bay Has a Running Game
You didn't see it work all that well in the NFC title game, but the Packers proved this year that they want to run the ball and that they can do so consistently.
The Packers only finished 15th in the NFL in rushing yards per game, but top rusher Aaron Jones scored 23 times on the year, and Green Bay maintained balanced throughout the season.
Jones is without a doubt the driving force in a Packers rushing attack that averaged a solid 4.4 yards per carry and generated the 7th-most scores on the ground in 2019.
Green Bay's commitment to the ground game helped the team grind out numerous close wins, while the versatile Jones was also utilized as a receiver out of the backfield.
Jamaal Williams served as a fine backup option, but it's arguable Green Bay's running game could be even better if they targeted a more explosive secondary option in the offseason.
The one knock for this running game? The lack of big plays. The Packers ranked just 24th in 20+ yard runs on the year.
Of course, Green Bay sacrificed explosiveness for safety and reliability. Aaron Jones and the rest of the tailbacks combined for just three lost fumbles (second-fewest in the NFL) on the year.
Green Bay ran into a brick wall in the 49ers in the NFC title game, but Jones still popped for a 4.7 yards per carry clip in that contest. With an established running back to lead their balanced attack, the Packers appear to be in good hands for 2020.
The Packers Can Rush the Passer
Pivoting to defense, the Packers saw Mike Pettine's crew deliver far better results over the course of the 2019 season. It began in week one against the Chicago Bears, where the green and gold held their rivals to just three points in a clutch road victory.
This spawned that infamous "we've got a defense" quote from Aaron Rodgers. At least in some regard, he wasn't wrong.
Shutting down Mitch Trubisky doesn't look like much now, but Green Bay's pass rush (15th in sacks) and opportunistic playing style (3rd in interceptions) flashed immediately to start the year.
Green Bay's defense would eventually show some major flaws, as their run defense was borderline inept at times (certainly so in the NFC Championship game), and a quality secondary still allowed the 10th-most plays over 20 yards.
Only the Oakland Raiders gave up more 40+ yard plays, too.
While there is work to be done on the defensive side of the football, the Packers can get after the quarterback, and from a foundational perspective, they have tools to work with here.
Jaire Alexander is a lockdown cover man in the making, Darnell Savage and Adrian Amos are a rock-solid safety tandem, Blake Martinez is a reliable linebacker in the middle of the field, and both Preston and Za'Darius Smith give the Packers threats on the edge.
That consistent pass rush — even when it didn't lead to sacks — is what made the Packers a threat in any game on defense. If the secondary can tighten up a bit and that run defense can make a significant jump, this feared unit on the outside could crack the top 10 in quarterback takedowns in 2020.
Matt LaFleur Proved He Belongs
I'm not even sure I can send much heat LaFleur's way for Green Bay's struggles against the 49ers. San Francisco has three brilliant minds in Kyle Shanahan, Rob Saleh, and Mike LaFleur that all know the Packers head coach extremely well.
The latter is Matt's brother, one is his best friend, and the Niners head coach is the guy he's worked under for the majority of his professional career.
While LaFleur may eventually have to prove that he can take down his best buds, he was 14-2 in games where he didn't have to face them. Three of Green Bay's four losses on the entire year came due to some weird west coast struggles, too.
These are mild blips on the radar that LaFleur will surely rack his brain to figure out over the next few months. For the most part, however, he's otherwise done an amazing job in year one on the job.
Consider all of the potential landmines that could have tripped this guy up. The expectations of replacing a solid coach in Mike McCarthy, implementing his offense, matching wits and gaining the respect of someone like Aaron Rodgers, and then overseeing one of the proudest franchises in sports history.
LaFleur did not blink in the face of an impossible week one road task and got his Packers off to a 3-0 start. His offense wasn't always perfect, but his in-game management was fantastic after slow starts, and his scripted plays to start other games was, at times, pristine.
Green Bay as a whole struggled mightily all year to piece together a single complete game, and some of that ultimately falls on LaFleur. But this was year one of his system with a roster that doesn't appear to have all of the pieces he needs.
Aaron Rodgers will be better in 2020, some new pieces will be added, and after a brilliant first year, something tells me good things are coming from LaFleur as well.
The NFC North Isn't That Scary
One big thing aiding the Packers comes from outside of the organization. That is none other than the fact that they have to survive a division that has guys like Matthew Stafford, Mitch Trubisky, and Kirk Cousins in it.
Green Bay went 6-0 against those guys in 2019, and all three put their inability to deliver elite results on full display this year.
Trubisky has upside, Stafford looked pretty good before getting hurt, and Cousins certainly had his defining moment in a road upset over the Saints in the playoffs. But Trubisky has been more good than bad, Stafford has consistently failed to deliver anything of substance, and Cousins may have shown us his ceiling this year.
If that's even close to being true, Green Bay could (and should) once again run the NFC North. Should that happen, locking up the top seed in the NFC may be their main goal that helps them to a Super Bowl run.
Green Bay Is 1-2 Pieces Away
It's pretty amazing how good of a year the Packers had. They brought in some key defensive pieces and made the coaching switch, but their offensive weapons remained unchanged, and the defense still wasn't anything close to elite.
Even so, the Packers went 13-3, won the NFC North, won a playoff game, and reached the NFC title game. Will there be a Super Bowl for an encore?
Not if they don't look at themselves and admit some glaring flaws.
My guess is they will, with the biggest issues being Billy Turner on the interior of their offensive line, adding more speed to the running game, giving Rodgers at least one more viable down-field target, and also fixing that atrocious run defense.
The defense already has a great core. I'm not here to tell you I know what fixes that run defense, but adding a stud linebacker and perhaps upgrading one defensive lineman could do the trick.
Offensively, I like where the Packers are. Rodgers can manage a game, and he can still make throws the football gods drool over. He has an ace in the hole in Davante Adams, and Aaron Jones heads a competent running game.
Rodgers needs more, though. The two teams playing in Super Bowl 54 have visible speed, and it comes from all kinds of levels within their offenses.
Name a Chiefs wide receiver that is slow. Go ahead, I'll wait. Tell me which of these Super Bowl 54 teams have a tight end that isn't elite. Point out the running game that lacks athletic, explosive talent.
The point? Green Bay is close, and their window is still open. They just need 1-2 impact players to push this roster over the top.
Will the Packers Win the Super Bowl Next Year?
This post is about why betting on the Packers to win Super Bowl 55 isn't silly. And it isn't. I did think it was a waste of time to bet on them this year, though.
Green Bay's weak run defense was still a thing. They lacked explosiveness on offense. Rookie head coaches have won a title just twice in league history. And Green Bay had nothing beyond Davante Adams through the air.
Those things predictably held the Packers back against a superior 49ers team. The gap between Green Bay and the top two teams (49ers and Saints) remains sizable.
The Packers, as they stand, have a shot against anyone else in the NFC. But as things are, even if they'd somehow squeaked by the Niners, they'd have gotten obliterated by the Chiefs in the big game.
Going into next year, though, there is very real optimism for a title run. The Packers just can't stand pat and assume the guys they have will progress into championship-level talent.
The harsh reality is Green Bay's schedule was weak, the Minnesota Vikings caved, and the NFC was pretty soft behind New Orleans and San Francisco. Green Bay lucked into their first-round bye, honestly almost blew it in week 17, and barely beat the Seattle Seahawks in the Divisional Round.
That was the team they were this year, but they weren't exactly as fraudulent as some want you to believe. They just took advantage of their opponents, executed in clutch moments, and won a lot of situational football.
That's the mark of a team that is smart, well-coached, and not afraid of big moments. Now just imagine if they can keep adding the right pieces.
The Saints are probably going to be my pick to come out of the NFC next year, but the Packers at +1600 will be hard to ignore. Those odds could look even better depending on what they do between now and May.
AUGUST
Casino of the Month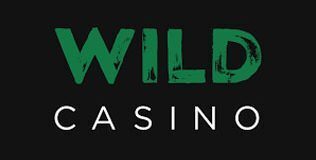 Welcome Bonus
250% up to $5,000
Read Review
Visit Site