Hide Bonus Offers
| | | | | |
| --- | --- | --- | --- | --- |
| #1 | Bovada Sports | 50% Up To $250 | Visit Site | Bovada Sports |
| #2 | BetUS | 125% Up To $2,500 | Visit Site | BetUS |
| #3 | MyBookie | 100% Up To $1,000 | Visit Site | MyBookie |
| #4 | Everygame | 100% Up To $500 | Visit Site | Everygame |
| #5 | BetOnline Sports | 60% Up To $1,000 | Visit Site | BetOnline Sports |
4 Reasons Why Preseason Daily Fantasy Baseball is a Bad Idea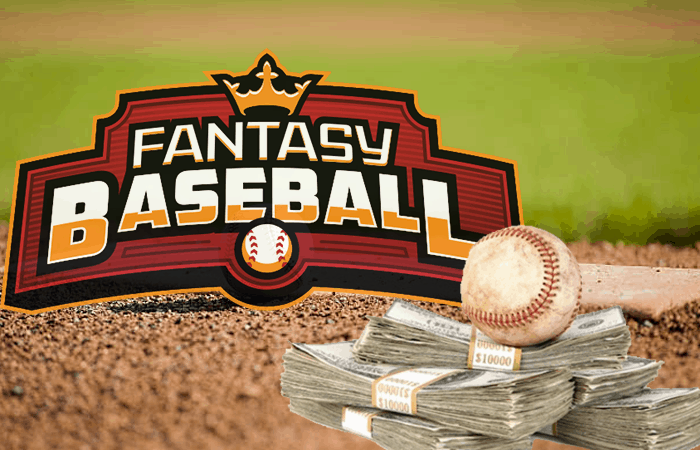 While DraftKings and FanDuel ads may not be as plentiful as they were just a couple of years ago, daily fantasy sports is an industry that continues to grow. DK and FD are the two biggest names in the industry, but there are all sorts of new platforms seemingly popping up all the time.
DraftKings, in particular, is always trying to expand their offerings. Both sites offer the 4 major American sports – football, basketball, baseball and hockey – but DK has all sorts of contests that FD does not yet offer. On DraftKings, for example, you can play Eurobasket, League of Legends (eSports), UEFA Champions League soccer, Premier League soccer, golf and even NASCAR.
We've also seen a variety of sites offer preseason DFS. That's right. You can play preseason NFL and preseason NBA in addition to playoff contests in all 4 major sports. They're always looking at ways to help attract more users to their product. Some sites even offer contests for things like the NBA All-Star Game.
One sport that doesn't get in on the preseason fun is Major League Baseball. While DK did offer World Baseball Classic contests in 2017, we have yet to see a site attempt to launch spring training DFS. While I'm enough of a DFS junkie to try my hand at just about anything, I'm glad spring training DFS is not a thing. Here's why.
Lineups are Wonky
Spring training is extremely casual. It goes on for about a month, which is far too long. Managers, coaches and executives surely make the most of the time, as they can use the extended spring to further analyze opposing players as well as their own roster.
While some up-and-coming youngsters will use the chance to play hard in order to impress during spring, most established veterans are happy to take it easy until the regular season begins. You aren't going to be seeing Billy Hamilton furiously trying to stretch a double into a triple in a meaningless spring game.
Sometimes, a team will play 2 separate games in the same day. Teams have so many bodies in camp that it can sometimes be hard to get everybody into game action. So, teams will use split squads. It's essentially a double-header with completely different players playing in both games.
Half of a team's roster may be playing a home game against one team, while the other half of the roster may be playing a road game against some other team at the same time.
Obviously, lineups are just about everything when it comes to MLB DFS. If Paul Goldschmidt is getting a day off, you obviously don't want to be rostering him in DFS. If an underpriced player is suddenly hitting 2nd in the order, he becomes far more interesting than he would've had he been hitting in his usual 8 hole.
Keeping track of spring training lineups would be a massive hassle. It's already hard enough to keep up with European basketball inactives. Trying to peg what a manager is going to do for a spring training game would be a whole different challenge altogether. Beat writers will still tweet out lineups prior to the game, but trying to keep track of which player is playing where on a given day is a crapshoot.
Just look at a typical spring training box score. It's a complete mess. As many as 20 different players may log an at-bat for each team in a game, which is nuts. It's hard enough for broadcasters to keep track of who is who.
Playing Time is Unpredictable
Spring training games are inherently unpredictable. By the time the 9th inning rolls around, the field is probably laden with a bunch of low-level minor league dudes you've never heard of. Some guys aren't even relevant enough to get a name on the back of their jersey.
As mentioned previously, most veterans aren't giving it 110% during exhibition games. You're not going to see Bryce Harper risk pulling a hamstring in order to leg out a spring training infield single.
Managers also know what they're getting out of their regulars. At the beginning of camp, most coaching staffs have a decent general idea as to what the Opening Day lineup will look like. Mike Scioscia isn't using spring training in order to find out whether Mike Trout is going to be in centerfield once the regular season begins.
Spring training games are essentially a tune-up for vets. A lot of times, especially early in camp, established veterans may log 1 or 2 plate appearances before being pulled out of the game for a replacement. As a DFS player, you aren't getting your money's worth if you roster Jose Altuve only to see him yanked from the game in the 3rd inning.
It's also true for starting pitchers.
Rostering Clayton Kershaw is all fun and games until you realize he's going to pitch 2 measly innings.
Managers will let their starters ramp it up as the spring progresses, and some even map out which pitchers will throw ahead of time. Still, that's an untenable way to play DFS.
Oh, Brad Peacock is going to enter the game in the 4th inning and throw 3 innings? In-game plans are always subject to change, and that's something that can't be accounted for by DFS players.
Vegas Doesn't Know What's Happening, Either
If you go to Las Vegas, you can place a wager on spring training games. To say betting on a spring training game is reckless is the understatement of a lifetime. What on earth would make you so confident in the Brewers beating the Reds' split squad that you'd actually risk money on it?
You know who cares about wins and losses in spring training? Absolutely nobody.
The Dodgers could go 0-30 in spring training and they'd still be listed as World Series favorites. The results are completely meaningless, and it's somewhat shocking that casinos even offer bets on them.
Vegas lines are a huge part of DFS research. In the NBA, for example, targeting a game that Vegas projects as a high-scoring affair is typically a fruitful strategy. The same is true for MLB, of course. If a game is happening at hitter-friendly Coors Field, the Vegas odds will reflect that.
Obviously, spring training is an entirely different animal. The Red Sox will be mega-favorites in just about every game Chris Sale starts during the regular season, but his presence on a spring training mound has little effect on the odds. You won't see Boston at -350 in a spring training game because the games are completely random, and Sale's probably not throwing more than 4 or 5 innings.
Using Vegas lines is helpful for DFS in general because they typically know what they're doing. That's just not the case with spring training.
No Park Factors of Note
Game environment is a massive part of getting an edge in DFS. As mentioned previously, targeting an NBA game with a high projected total is typically a sound strategy. In baseball, park factors play a huge role in dictating how you build your lineups.
If a game is taking place at AT&T Park in San Francisco, which is baseball's most pitcher-friendly environment, you're probably going to want to target pitchers rather than hitters. If a game is going down on a 98-degree day in Atlanta, that's probably a good source for some bats.
In spring training, everything is pretty much the same. We have the Cactus League in Arizona and the Grapefruit League in Florida. Most spring training ballparks are fairly generic, and there isn't much available information out there regarding which tend to favor hitters and which are more favorable to pitchers.
While this may present something of a level playing field, it takes away a huge part of the fun when it comes to MLB DFS. If you've ever stacked a Rockies home game and seen it end with the final score of 18-17, you know what I'm talking about.
Some site may be silly enough to offer up spring training contests at some point, but here's hoping it stays the way it is.
MLB DFS is a whole lot of fun, but we can go ahead and leave spring training out of it completely.