Real-Life Gamblers So Cool They Made Movies About Them

One of the most surprising things about biographical gambling movies is how few of them there actually are. Oh, there's a new movie about gambling nearly every few months or so, but these are all fictional stories. In some cases, they bear little resemblance to actual gambling, although for the most part, they do tend to understand the basic rules of whatever game they're depicting.
Another surprise is that some of the movies about gambling that we all assume are fictional are actually based on real-life people.
No, Rain Man is not one such movie, nor is The Hustler. Nor is The Color of Money, Lucky You, The Cooler, or even Let It Ride. As you can see, I'd have a much longer list to riff on if I were including fictional gambling movies. Much longer.
But I promised my editor I'd confine this article to real-life gambling stories that have made it to the silver screen. So here are my picks for the cream of the biographical gambling movie crop.
21 (2008)
At least two movies have been based on the 2003 "nonfiction" book Bringing Down the House: The Inside Story of Six MIT Students Who Took Vegas for Millions, which was published in 2003. And the story seems made for the big screen. I mean, what's cooler than a group of kids barely of legal age who (under the direction and guidance of their math professor) develop a complex card-counting system and win millions at Vegas blackjack tables? This is card-counting on steroids and coke. Well, maybe not the steroids, but you get my point.
Despite its fictionalization of most of the facts — and the book itself is a selection of stories about members of the MIT Blackjack Team, which at one time fielded over 50 card-counters — 21 stands out as a solid gambling movie. It is certainly better than the 2004 Canadian made-for-TV movie The Last Casino, which was very loosely based on Bringing Down the House.
The movie follows med student Ben Campbell (played by Jim Sturgess) as he struggles to find a way to pay for his tuition to Harvard (and who hasn't had that problem?). He is drawn into a group of engineering and math students under the tutelage of Professor Micky Rosa (played by Kevin Spacey), who has developed a system for counting cards in blackjack.
Ben Campbell's personal evolution is the framework for the film, but the performances of each of his fellow card-counting team members provide mini-lessons on how to (and how not to) gamble. Of course, you can't really call what the students are doing "gambling."
Incidentally, 21 compresses time considerably; in real life, the MIT Blackjack Team existed in one form or another for more than two decades.
Bugsy (1991)
A gangster movie? How is that about gambling? Well, maybe nothing — if you think Las Vegas sprang into being by itself.
Las Vegas seemed destined almost from its founding in 1905 to become another dried-up ghost town simply awaiting its burial under the shifting sands of the Mojave Desert.
And then the construction of the Hoover Dam (1931 to 1936) began, bringing thousands of construction workers into the area with free time and healthy paychecks in their hands.
Oh, and let's not forget the repeal of Prohibition in 1933, which was followed closely by the re-legalization of gambling in Nevada. Suddenly, Fate's plan for Las Vegas became clear and gloriously manifest.
But one thing more was needed — a catalyst, something to kickstart Las Vegas' evolution from forgettable dot on the map to visible-from-space success story.
Enter Benjamin "Bugsy" Siegel, a charming mafioso whose line of work was mostly on the muscle side of the business. What with the Untouchables, the Italian Mob, the IRS, and Women's League Auxiliary (probably) on his trail, Bugsy realized that the key to surviving the next few years was legitimacy.
And what could possibly be more legitimate than building a casino out in the desert? So, in 1946, the day after Christmas, the Flamingo Hotel & Casino opened on what would later become the Strip. It had the best entertainment, the fanciest rooms, and was completely mob-controlled.
Okay, that's all scene-setting for the 1991 Bugsy, which stars Warren Beatty (an inspired bit of casting) in the titular role and Annette Bening as his paramour Virginia Hill. The movie gets everything right (regardless of whether everything in it is true) in regards to the charm and violence of Bugsy's life and the mystery (as yet unsolved) of his death.
Incidentally, the movie was written from Dean Jennings' research papers that he prepared during the writing of We Only Kill Each Other. Also incidentally, that book's title is something Bugsy reportedly said to a building contractor who feared for his life during the construction of the Flamingo. "Don't worry," Bugsy assured him. "We only kill each other."
Casino (1995)
This film (directed by Martin Scorsese for his buddy Robert De Niro because apparently there was some gangster minutia they hadn't already covered in all the other movies they've done together) is a fictionalized account of the true-life relationship between Frank "Lefty" Rosenthal, who made book in Chicago, and his mafioso buddy Anthony Spilotro.
The movie is based on Nicholas Pileggi's 1995 book Casino: Love and Honor in Las Vegas. Pileggi, who also co-wrote the screenplay, is no stranger to loveable gangster movies — he also wrote the book Wiseguys (upon which the movie Goodfellas is based).
Casino is grittier than Goodfellas, and if the movie suffers from anything, it's that there is no sympathetic hero or even anti-hero. You, in turn, feel sorry for De Niro's casino manager, for Sharon Stone as his manipulative wife — you even feel sorry for her hapless drugged-out heel of an ex-boyfriend (played with sleazy perfection by James Woods).
I'd like to say you sympathize with Joe Pesci's hoodlum, but as lovable as Pesci is when he's doing that thing he does ("You think I'm funny? Do I amuse you?"), you don't feel sorry for him.
You might have a tough time separating truth from fiction in either of those films, but you gotta admit, Pileggi knows how to tell a good gangster story. And I'm pretty sure it's a federal law that any film made about the various mobs must employ both Scorsese and De Niro to get it produced. As Scorsese might say, "We only film each other."
The movie does a bang up job of showing you the worst possible sides of the casino life. If you want a lighter take (and want to gamble), just check out the top online casinos.
Eight Men Out (1988)
If you're a baseball nut, you'll have a much better chance of understanding the shenanigans and alleged shenanigans taking place off-camera in Eight Men Out.
But even if you're not a baseball fan, you'll still enjoy the epic depiction of the struggles of basically good men as they each wrestle with the idea of cheating for significant material gain.
The story, of course, is about the infamous 1919 World Series games, played between the Chicago White Sox and the Cincinnati Reds. Eight players on the White Sox team allegedly took payoffs from gamblers to intentionally lose the series — which they did, by the way, winning only three games to the Reds' five in the best-of-nine series.
Even though the eight men were acquitted in a later trial, the newly-appointed baseball commissioner (the first, in fact) Kenesaw Mountain Landis (a former judge who would rule organized baseball for the next 25 years) expelled them from the game and declined to entertain suggestions that the ban be lifted.
Starring John Cusack, Christopher Lloyd, Charlie Sheen, D. B. Sweeney, and a host of other solid character actors, Eight Men Out tracks the entire team's descent into a maelstrom of shame and humiliation and also manages quite well to show us the immensity and pervasiveness of the sense of betrayal 1919 America felt when news of the scandal first broke.
High Roller: The Stu Ungar Story (2003)
Michael Imperioli (of The Sopranos fame) plays the role of Stuart Errol "The Kid" Ungar, a real-life three-time World Series of Poker main event winner who is still considered to have been the best poker (and gin rummy!) player of all time.
In fact, gin rummy is the game Stuey (another of his nicknames) felt most adept at, once noting, "I suppose it's possible for someone to be a better no-limit holdem player than me. I doubt it, but it could happen. But I swear to you, I don't see how anyone could ever play gin better than me." In fact, his reputation as a gin rummy master forced him to move on to poker because no one would play against him at the gin tournaments that were popular (even in Vegas) at the time.
It helped that Ungar had not only a very high IQ but also an eidetic (aka "photographic") memory.
He was smart, certainly, as well as gifted (of course), but he was not immune to the perils of cocaine addiction (and he also was most definitely not a prodigy at betting the ponies).
The movie is told in flashback, as Ungar relates the story of his life to a stranger in his Las Vegas motel room. And Imperioli is the best choice to play the viciously arrogant but somehow sympathetic Ungar as he relates his slow and steady descent into oblivion.
This is not an anti-gambling movie, as some might imagine it to be. This is an anti-hubris movie, which — ever since the Greek tragedies — has been the go-to story for all heroic misadventures.
Molly's Game (2017)
It should come as no surprise that women thrive in the real-life gambling arena, often because the other players sometimes tend to discount their skills (until it's too late, of course).
Initially, Molly's Game puts the lead character in the role of the standard girl who helps her boss deal with his clientele — in this case, players at high-stakes poker games hosted by the boss.
But Molly (played by Jessica Chastain) eventually goes out on her own, hosting poker games in New York City that attract celebrity clientele as well as underworld movers and shakers.
Naturally, Molly spends copious amounts of those zillions buying copious amounts of cocaine, which might at first seem like a shaky investment plan but turns out to be a very, very shaky investment plan.
Eventually, as these things often do, mobsters of various flavors and nationalities seek to involve themselves with the business side of the game. Hilarity ensues — and by hilarity, I mean a particularly frightening scene where Molly's life (and that of her mother's) is threatened by goons who broke into her apartment to convince her to change her mind about not wanting to get involved with the mob.
The movie is based, in part, on Molly Bloom's autobiographical book Molly's Game: The True Story of the 26-Year-Old Woman Behind the Most Exclusive, High-Stakes Underground Poker Game in the World (I have my suspicions that that isn't just the title, but rather the entire book).
More Popcorn, Please!
As I said way back at the beginning of this article, I'm surprised that there are so few biographical films made about gamblers. Risk is universal — even a turtle, they say, has to stick his neck out to get anywhere. And gamblers' lives — often as risky away from the tables as they are at them — seem tailormade for the big screen.
Take Doyle Brunson. For most of his adult life, he has looked like a man whose livelihood consists of riding the fences, wrangling horses, and looking for strays. And yet, he's won the WSOP twice and is perhaps the best-known poker player in the world.
He retired officially from poker in 2018, but I bet there's at least one good movie, maybe several, in that man's memories.
He wouldn't be the first kid with hopes of professional athletics (in Doyle's case, basketball) who was "sidelined" by a serious injury to a life of gambling. Certainly not the first to attain advanced degrees in college and then follow a completely unrelated career path.
He'd probably be the first to include "school principal" on his resume, though.
If we could just get some hotshot Hollywood director to stop by Brunson's place and whittle and spit with him on the front porch for a while.
Want more high-end gambling entertainment? Check out this list of actors that didn't pass the eye test in poker films.
AUGUST
Casino of the Month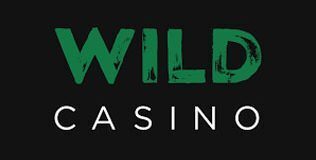 Welcome Bonus
250% up to $5,000
Read Review
Visit Site