Razzies Odds for Worst Film in 2022 – Early Analysis and Prediction

I have the honor of breaking down the movies with the best shot at winning Worst Film at the Razzies every year.
To quote the great Barney Stinson, it's "awesful."
On the one hand, it's pretty cool to get to write about movies. On the other, that involves me actually watching these films, or at least portions of them.
It's all in the name of helping bettors access elite beating value, so it's worth it. This year, a new champion will be crowned. But who will it be?
If you're wondering what the worst movie of the year is, I'm here to help. You can bet on which movie will win Worst Film at the best Razzies betting sites, too, so you should have even more interest than you thought.
Now that I've got you hooked, join me for a look at the early odds for Worst Picture at the 2022 Razzie Awards, as well as my prediction,
Early Odds for Worst Film in 2022
The Woman in the Window
+1000
Space Jam – A New Legacy
+1400
Listed above are some of the worst movies of the year. They're in the top-10 in terms of odds to be named Worst Film at the 2022 Razzies.
I'm sure everyone associated with these movies is thrilled.
Watching all of these movies (any?) isn't recommended. Even talking about them isn't necessarily ideal. But it's all in good fun – and there is money to be made – so let's dive in.
He's All That leads the way at BetUs, which by the way, has some of the best entertainment prop bets you'll find online. There's this one, and a laundry list of options as I write this.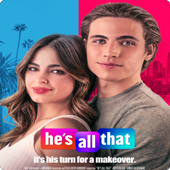 The top candidate for Worst Film in 2022 is a reverse-remake of the 1999 film She's All That, starring Freddie Prinze Jr. It's a reboot that nobody thought we needed (and we didn't), and it stars TikTok phenom Addison Rae, who, well, isn't really an actress.
It's not totally the 21-year old social media star's fault, but she doesn't elevate the movie, which predictably scored 31% from the critics at Rotten Tomatoes. The audience was even harsher (24%), which is never good.
He's All That, well, wasn't all that. But is it a good bet to be named Worst Film at the 2022 Razzies?
I'll say two things. First, that if this ends up being the clear winner, you'll never find better odds than the +400 price. And second, that there is some serious competition here.
Let's break down some of the top contenders for Worst Film at the Razzie Awards in 2022 and come away with a pick.
Top Favorites for Worst Film
I doubt the goal of Hollywood's top decision-makers is to produce something that is even in the running for Worst Film, but here they are.
There were some major blockbuster flops, some terrible remakes, and a litany of movies that should have never even been discussed.
All of these films do exist, unfortunately, and the following three (excluding the current favorite), look poised to give Worst Film a run at the 2022 Razzie Awards.
The Tomorrow War (+600)
I am a fan of Chris Patt. He's hilarious, he's even charming, and he delivers as an action star. The problem? The movies he's latched onto haven't really passed the eye test.
This time, he was in one of the worst movies of 2021.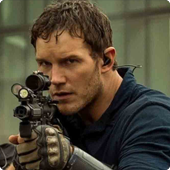 Pratt has certainly been a part of some big hits (Avengers, etc), but The Tomorrow War isn't one of them.
The concept of traveling back in time to help save the world is fine in theory, but the execution was botched, and the acting around Pratt was over the top.
The audience disagreed (77% at RT), but the critics correctly acknowledged it greatly missed the mark (52%). This really isn't the kind of score that wins Worst Film at the Razzies, but this was a very high profile Amazon release that failed badly.
I wish I could go back in time and never have watched it, and for the reasons above, it has to be seen as a viable threat.
The Kissing Booth (+800)
Cinderella is another movie starring someone who isn't really known for their acting (Camila Cabello) and it's a kid's flick, so I give it a pass.
Same with Locked Down, which sees Anne Hathaway come dangerously close to being part of a Worst Film winner, but really wasn't half bad.
Those don't cut it, in my opinion, when you're trying to decide which movie was the worst in 2021.
The Kissing Both 3 – emphasis on the 3 (!!) – can't be overlooked, though.
Joey King was sensational in The Act, but she gets no free pass here. The emerging star helped grow this unforgivable franchise, but it should have never gotten this far.
Audiences (17%) and critics (25%) agree, as the third installment is pretty watered down. King heroically finished what she started, but she probably shouldn't have.
Space Jam – A New Legacy (+1400)
My final top contender for Worst Film at the 2022 Razzies is nearing sleeper territory in terms of price.
The first Space Jam is a cult classic and starred Michael Jordan, but even that maxes out at 63% in the eyes of nostalgic viewers (44% by critics). How good could a sequel possibly be?
Tossing LeBron James into the reboot was undeniably a slap in the face to MJ, and it was a bit hard to take it for the audience, seeing as he's not a natural actor.
Too harsh? Well, in King James' defense, the audience ate this sequel up (80%), and it's worth noting that the new installment got creative and tried to keep things fun.
Ultimately, the critics offered the more accurate assessment here, giving the Space Jam reboot a ghastly 26% score.
Razzies Sleeper Bets to Consider
I'd argue I've already handed out some solid value for who will win Worst Film at the 2022 Razzies, but I didn't even list the full odds.
That means there could be even more value floating around at the top entertainment betting sites. It's all subjective – just like the Razzies are in general – but the following Razzies sleepers do stand out.
The Misfits (+2200)
The burns on this horribly put together action-movie jigsaw puzzle are endless. This film is utterly vapid, as it doesn't properly use its best actor (Pierce Brosnan), and doesn't offer anything original.
Here's a scathing excerpt from one film critic.
"Essentially,
The Misfits
is a desert-set
Ocean's 11
knock-off, presumably made for an audience of the very young, drunk, or recently concussed."
That quote was far more entertaining than the film.
Anytime there's something that plods across the screen without dilating the eyes or tickling your funny bone, there's a problem. What's worse? When the movie is trying to make those things happen, and still fails.
Brosnan has a special place in my heart as one of my favorite Bond's, but he's part of something that missed the mark. So badly, in fact, that it's an interesting bet for Worst Film.
Spiral – From the Book of Saw (+4000)
Chris Rock is one of the greatest comedians of all-time. He was amazing on SNL, his stand-up has to rank inside the top-10, and he was even a good comedic actor.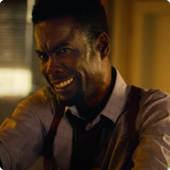 A convincing dramatic actor, he is not.
It's not his fault someone granted him the chance to prove skeptics like me wrong, but the latest installment of the Saw franchise miscast him here, and didn't do enough to support him, either.
On top of the questionable casting, this movie is a bit egregious when it comes to the gore, and it's incredibly predictable.
That is not what you want from a thriller that is supposed to keep you in suspense. Hats off to Rock for trying on a role that didn't totally fit – and to be fair, audiences loved it – but this was a horror flick that flat out didn't get it done.
Who Will Win Worst Film at the 2022 Razzies?
The funny thing about betting on which movie will win Worst Picture at the Razzies is that there are always plenty of options.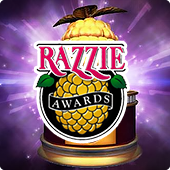 For the most part, you could argue for any movie listed at BetUs, and nobody would balk at your pick.
That said, there isn't a clear winner here, and even if there was, history suggests you can't bet on it that confidently.
Last year, Absolute Proof staged the upset when Music was a clear favorite.
Gotti probably should have won in 2018, but didn't. See a pattern here? While sometimes the favorite is too obvious to ignore, this isn't always a slam dunk bet.
Until the odds start to tighten up, I say aim high.
That leads me to Spiral. Just about everything in this movie was wrong, and it graded out poorly. It certainly has the trappings of a Worst Picture winner, and the value is through the roof.
Considering the +4000 odds, I'd be all over this as the top bet for Worst Film at the 2022 Razzie Awards.
Of course, there is a lot to consider before any bet, no matter the entertainment betting market. Before betting on the 2022 Razzie Awards, hit up our top entertainment tops and strategies below.