Ranking the Worst Teams in Premier League History

Since its inception in 1992, the Premier League has been home to some phenomenal teams.
Arsenal's 2003/04 "invincibles" spring to mind, while Chelsea's 2004/05 title-winning side under Jose Mourinho is another example. Oh, and Alex Ferguson's Manchester United wasn't bad either, right?
But at the other end of the spectrum, there have also been some terrible EPL teams over the years.
Of course, it's always fun to look back at the best sides from years gone by. But in this post, I'm going to rank the worst Premier League teams of all time.
Here are the teams with the lowest points tallies in EPL history.
10. Queens Park Rangers (2012/13)
Points: 25
Goal difference: –30
Points per game ratio: 0.66
Having avoided relegation by just a single point the season before, it was always going to be difficult for QPR to compete in the Premier League in 2012/13.
However, I don't think anybody could have predicted just how poorly the team would perform.
After failing to win any of their opening 12 games, Mark Hughes was sacked and replaced by Harry Redknapp. But even the new manager only managed to pick up four wins from the remaining 26 matches.
A series of draws enabled the Rangers to fend off relegation for a while, but it was ultimately inevitable. A goalless draw against Reading saw the club relegated with three games still to play, and you probably won't be surprised to hear that QPR lost their final three outings.
If you think that 25 points is a measly return, wait until you see how the other teams on this list fared.
9. Wolverhampton Wanderers (2011/12)
Points: 25
Goal difference: –42
Points per game ratio: 0.66
Over the past couple of years, Wolves have established themselves as top-flight regulars.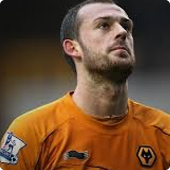 Following promotion from the Championship in 2018, Nuno Espirito Santo's side finished seventh in their comeback EPL campaign before replicating that ranking the following year.
But in 2011/12, the Wanderers produced one of the worst seasons in Premier League history.
A year before QPR's disastrous campaign, Wolves also accumulated 25 points. But with a goal difference of –42, they undoubtedly endured a worse season, with Terry Connor replacing Mick McCarthy before it was too late.
Wolves actually picked up all five of their wins in 2011/12 under McCarthy. In fact, the Wanderers weren't even bottom of the table when he was sacked. Connor oversaw the final 13 games of the season, recording four draws and nine defeats.
Many believed that McCarthy was the right man to steer the club clear of trouble, yet he didn't get the opportunity to turn things around.
8. Sunderland (2016/17)
Points: 24
Goal difference: –40
Points per game ratio: 0.63
Unfortunately for Sunderland supporters, their club appears on this list more than once.
It took David Moyes 11 attempts to finally claim his first win as Sunderland manager. The former Everton boss replaced Sam Allardyce prior to the start of the 2016/17 campaign before suffering eight losses and two draws in his first ten outings.
A streak of four wins in seven games between November and December appeared to steady the ship. But after that, it was all downhill.
The Black Cats only managed to win two of their subsequent 21 matches and were relegated following a run of eight defeats in ten.
Sunderland scored just 29 times in 38 games in 2016/17, although Jermain Defoe netted over half of his side's goals. Only nine players scored more EPL goals than Defoe that season, but his exploits weren't enough to help the Wearsiders beat the drop.
The entire squad – except Defoe – must be pretty ashamed of their dreadful 2016/17 campaign.
SUNDERLAND'S PREMIER LEAGUE GOALSCORERS (2016/17)
Player
Goals
Jermain Defoe
15
Victor Anichebe
3
Patrick van Aanholt
3
Fabio Borini
2
Five Players
1
7. Watford (1999/00)
Points: 24
Goal difference: –42
Points per game ratio: 0.63
Graham Taylor led Watford to back-to-back promotions in 1997/98 and 1998/99, taking the club from the third tier to the Premier League in the space of just two years.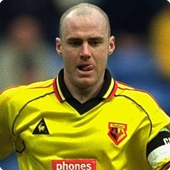 But to say that the team failed to adapt to the demands of the top flight would be a massive understatement.
Things were looking up for the Hornets when they secured consecutive victories over Liverpool and Bradford City at the beginning of the season, while a win against Chelsea the following month filled the club with even more belief.
However, after winning three of their opening eight games, Taylor's men only clinched three more victories all season, with 21 defeats and six draws coming in the next 30 matches.
The Hornets ended up finishing seven points behind second-bottom Sheffield Wednesday and 12 points from safety. They also conceded a whopping 77 goals along the way – conceding at a rate of just over two goals per game.
6. Norwich City (2019/20)
Points: 21
Goal difference: –49
Points per game ratio: 0.55
Interestingly, Norwich's dismal 2019/20 campaign has many similarities to Watford's calamitous 1999/00 season.
The Canaries picked up two wins from their first five games, including a famous 3-2 victory over defending champions Manchester City. Yet they only managed to win three of their next 32 outings.
Not only were Daniel Farke's men the lowest scorers last term (26), but they also ended up with the poorest defensive record in the division (75). Despite Teemu Pukki's best efforts, Norwich finished a mammoth 13 points behind nineteenth-place Watford.
The Canaries suffered a humiliating ten-game losing streak at the end of the season, conceding 24 goals while scoring just one in reply during that period.
Unlike many of the other teams on this list, Norwich chose to stick by manager Daniel Farke. The German manager is now aiming to earn the club promotion back to the English Premier League at the first time of asking.
NORWICH CITY'S LAST 10 EPL GAMES (2019/20)
Team
Score
Sheffield United
1-0
Southampton
3-0
Everton
1-0
Arsenal
4-0
Brighton & Hove Albion
1-0
Watford
2-1
West Ham United
4-0
Chelsea
1-0
Burnley
2-0
Manchester City
5-0
5. Sunderland (2002/03)
Points: 19
Goal difference: –44
Points per game ratio: 0.50
At number five – it's Sunderland… again!
If you think that Norwich endured a poor end to the 2019/20 season, spare a thought for the Black Cats. They suffered 15 defeats in a row at the end of the 2002/03 campaign, failing to win any of their last 20 matches.
Sunderland claimed a shock 2-1 victory over Liverpool in December, before the season ended in May – five months after their last win.
The club went through three managers during the 2002/03 season. Peter Reid only lasted until early October, with Howard Wilkinson taking over until March. By that time, it was far too late for Mick McCarthy to save the day.
Remarkably, 2002/03 isn't even Sunderland's worst EPL season.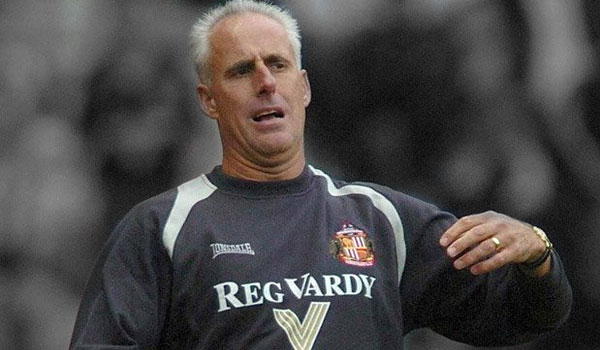 4. Aston Villa (2015/16)
Points: 17
Goal difference: –49
Points per game ratio: 0.45
Okay, we are getting into the really bad seasons now.
Having miraculously saved Aston Villa from relegation the campaign before, Tim Sherwood would have been hoping to make a big impact in his first full season as a manager.
Sadly, he ended up lasting less than three months before being sacked.
A nine-game winless run saw Sherwood dismissed just ten games into the season, with Remi Garde coming and going before April. Interim managers Kevin MacDonald and Eric Black also both failed to galvanize the squad.
Granted, Villa lost star striker Christian Benteke to Liverpool and key midfielder Fabian Delph to Man City during the offseason. But even with the likes of Micah Richards, Joleon Lescott, and Jack Grealish still on board, the Villains ended the campaign with the fourth-lowest points total in EPL history.
With just three wins from 38 games, Villa finished 22 points from safety.
FINAL EPL STANDINGS – BOTTOM FIVE (2015/16)
Position
Team
Wins
Draws
Losses
Points
16
Bournemouth
11
9
18
42
17
Sunderland
9
12
17
39
18
Newcastle
9
10
19
37
19
Norwich City
9
7
22
34
20
Aston Villa
3
18
27
17
3. Huddersfield Town (2018/19)
Points: 16
Goal difference: –54
Points per game ratio: 0.42
It feels like a lifetime ago that Huddersfield was in the Premier League, doesn't it? Well, in actual fact, the Terriers embarrassingly bad EPL season only happened in 2018/19.
After avoiding relegation by the skin of their teeth in 2017/18, David Wagner's men were naturally among the bookmakers' favorites to go down the following year. It's safe to say that they didn't upset the odds.
It took 11 games for Huddersfield to claim their first victory of the campaign, but the Yorkshiremen only managed to win two of their next 27 matches.
Jan Siewert replaced Wager midway through the season, although the managerial change clearly didn't improve the team's performances. Two months after Siewert's arrival, the club was relegated, with a large chunk of the campaign remaining.
It is no secret that hitting the back of the net was the Terriers' biggest problem in 2018/19. They scored a meager 22 goals – 12 less than second-bottom Fulham.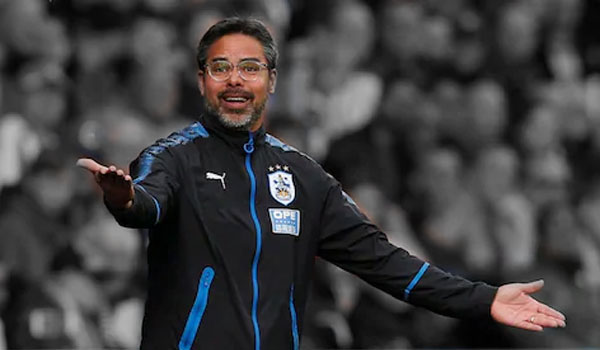 2. Sunderland (2005/06)
Points: 15
Goal difference: –43
Points per game ratio: 0.39
Following Sunderland's forgettable 2002/03 campaign, Mick McCarthy managed to guide the club back to the Premier League at the first attempt. But the 2005/06 season turned out to be even worse than two years before.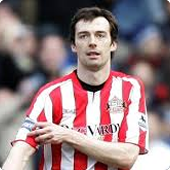 Having finished their previous EPL campaign with 15 straight defeats, the Black Cats extended their top-flight losing streak to 20 matches, suffering five consecutive defeats at the start of the 2005/06 season.
Sunderland went to win just three of their 38 games, finishing the campaign with Niall Quinn at the helm. Not only did Quinn's men end up 15 points short of nineteenth-place West Brom, but they also finished 23 points from safety.
To put things into perspective – Chelsea clinched the title in 2005/06, winning 29 matches and accumulating 91 points (an average of 2.40 points per game).
On the flip side, Sunderland lost 29 matches and racked up the second-lowest points tally in the history of the Premier League.
Surely it can't get any worse?
1. Derby County (2007/08)
Points: 11
Goal difference: –69
Points per game ratio: 0.29
Derby County's infamous 2007/08 campaign means that they have the unwanted tag of the Premier League's worst-ever team.
The Rams' sole victory that season was a 1-0 win over Newcastle, which came just six games into the campaign. Besides that, eight draws and 29 defeats saw Derby finish 24 points adrift at the bottom of the table.
Unsurprisingly, the East Midlands outfit racked up a number of unfortunate EPL records in 2007/08. As well as registering the lowest points total, the Rams also recorded the fewest wins, fewest goals scored, most goals conceded, and worst goal difference in the league's history.
After Paul Jewell replaced Billy Davies as manager in November, Derby was relegated in March following a 26-game winless run. Worse still, the Rams had six games left to play.
Needless to say, Jewell's men ended the campaign with six straight losses, with heavy defeats to Aston Villa (6-0), Arsenal (4-0), and Reading (4-0), further cementing their status as the worst team in EPL history.
DERBY COUNTY'S EPL SEASON IN NUMBERS (2007/08)
Games
38
Wins
1
Draws
8
Losses
29
Goals Scored
20
Goals Conceded
89
Goal Difference
–69
Points
11
Conclusion
With a measly points total of 11, there is no denying that Derby County is the worst Premier League team of all time.
Interestingly, all ten of the worst EPL teams have come since the turn of the millennium. It is also worth pointing out that six of the ten lowest points tallies have been recorded since 2010.
As the gulf between the top clubs and the lesser sides in the division continues to grow, are we going to see more low points totals in the coming years? I mean, it is difficult to imagine any team doing worse than Derby, but I guess we'll just have to wait and see.
Head over to our soccer blog for more content like this.