Ranking the Top Ten Biggest Auction Buys in IPL History

Since its inception in 2008, the Indian Premier League has continued to break spending records in franchise cricket, with every IPL team coughing up millions of dollars each season to acquire the best T20 players on the planet.
In this post, I look back over the years and examine the top 10 most expensive IPL players of all time.
Legendary batsman Yuvraj Singh was the most expensive player in the Indian Premier League for several years, but a recent influx in spending has seen him slide down the rankings. So, who is now the most expensive player in IPL history?
Join me as I rank the top ten biggest IPL auction buys of all time.
10. Jaydev Unadkat – 11.50 crore ($1.57 million)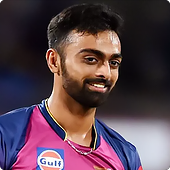 It's fair to say that Jaydev Unadkat wasn't exactly a big-name star when he was picked up by the Rajasthan Royals at the 2018 auction.
I mean, the all-rounder had spent much of his IPL career hopping between four different franchises before RR acquired his signature.
Sure, Unadkat may not be the most glamorous name on this list. But he is still one of the most expensive IPL players of all time.
Across his first two seasons with Rajasthan, Unadkat claimed 21 wickets in 26 matches. However, he only featured in seven games during the 2020 campaign, picking up four wickets for his troubles.
When you look at Unadkat's record for RR, it could be argued that he hasn't lived up to his 11.50 crore price tag. But if you read on, you will see that the Royals have spent more wisely over the years.
9. Dinesh Karthik – 12.50 crore ($1.71 million)
Dinesh Karthik has been an Indian Premier Legue mainstay right from the very beginning. In fact, he heads into the 2021 season as the thirteenth-highest run-scorer in the tournament's history.
So, it is hardly surprising to find him among the biggest auction buys in IPL history.
Having started out with the Delhi Daredevils, Karthik spent a season at KXIP before moving to the Mumbai Indians. After establishing himself as one of the most consistent batsmen in the competition, he was re-signed by Delhi in 2014.
DINESH KARTHIK'S IPL BATTING RECORD (2008-2020)
Matches
Runs
Not Outs
High Score
Average
Strike Rate
196
3823
30
97*
26.00
129.63
Back then, 12.50 crore was a massive sum. If it wasn't for Yuvraj Singh's ground-breaking transfer in the same auction (more in that later), Karthik would have been the most expensive IPL player in 2014.
8. Ben Stokes – 12.50 crore ($1.71 million)
When you consider what Ben Stokes is capable, you probably won't be surprised to hear that he features on this list more than once. After all, the English icon is widely regarded as one of the best white-ball cricketers on the planet.
After the Royals spent 11.50 crore on Unadkat at the 2018 auction, they went on to drop a further 12.50 crore on Stokes – making him the most expensive IPL player that year.
Since joining Rajasthan, Stokes has scored over 600 runs, as well as taking 16 wickets. But perhaps most importantly, he has put in some memorable match-winning performances for his side.
Who could forget Stokes' unbeaten 107 against MI last year?
Money well spent? I think so.
7. Yuvraj Singh – 14.00 crore ($1.92 million)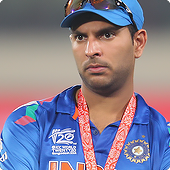 Yuvraj Singh was the subject of a record-breaking deal back in 2014, with the Royal Challengers Bangalore forking out 14.00 crore to acquire his services.
Anyone who has the slightest clue about cricket will know that Yuvraj is a bona fide legend of the sport. In fact, he was unlucky to miss out on my top ten IPL players of all time.
Still, plenty of eyebrows were raised when RCB made Yuvraj the biggest buy in Indian Premier League history – simply due to the astronomical sum.
Funnily enough, the former India international only ended up staying with Bangalore for one season. He was unable to prevent the Royal Challengers from finishing second from bottom in the standings, despite chalking up 376 runs and five wickets.
The following year, Yuvraj would go on to break the IPL auction record once again. Keeping reading to discover how much Delhi paid for Yuvraj in 2015.
6. Jhye Richardson – 14.00 crore ($1.92 million)
The 2021 IPL auction dished up some unprecedented spending by a few franchises.
In total, three players on this list were acquired this year. Believe it or not, Jhye Richardson was only the third-most expensive buy at the 2021 IPL auction – and he went for 14.00 crore!
Given that Richardson has never played in the Indian Premier League before, many believe that the Punjab Kings have taken huge risk. But I can see the Aussie paceman thriving in India.
The BBL 10 Golden Cap winner – who claimed 29 wickets in 17 matches earlier in the year – has already showed that he is a prolific white-ball bowler. Richardson led the Perth Scorchers all the way to the Big Bash final back in February, so I'm backing him to take the IPL by storm.
Punjab also spent big on Riley Meredith (8.00 crore), Shahrukh Khan (5.25 crore), and Moises Henriques (4.20) during the latest auction. But Richardson's signing makes him the sixth-most expensive IPL player of all time.
5. Glenn Maxwell – 14.25 crore ($1.95 million)
Another 2021 addition, Glenn Maxwell climbs into the top-five biggest action buys in IPL history after joining RCB for a whopping 14.25 crore.
Let's face it, Maxi needs no introduction. The big-hitting Australian has humiliated countless bowlers over the years, using his innovative shots to smash six after six. More recently, he has also become a dangerous bowler, with his off-spin variations picking up plenty of wickets.
GLENN MAXWELL'S IPL BATTING RECORD (2020 SEASON)
Matches
Runs
Not Outs
High Score
Average
Strike Rate
13
108
4
32
15.42
101.88
It is no secret that Maxwell endured a below-par IPL campaign last year, but that doesn't mean to say that he can't bounce back in 2021 and re-establish himself as one of the competition's top performers.
The fact that Bangalore spent almost $2 million on Maxwell tells you everything you need to know about his undeniable ability.
4. Ben Stokes – 14.50 crore ($1.98 million)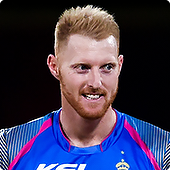 A year before joining RR for 12.50 crore, Stokes was snapped up by the Rising Pune Supergiant for 14.50 crore.
Along with the Gujarat Lions, RPS was only in existence for two seasons. The Pune franchise featured in the Indian Premier League between 2016 and 2017 in place of CSK and RR, who were suspended due to illegal betting activities.
The Supergiants may not have been around for long, yet they still managed to produce one of the biggest buys in IPL history.
2017 was Stokes' maiden IPL season – and it turned out to be one of his best. As well as taking 12 wickets in 12 games, the Englishman scored 316 runs, including 103* off 63 balls against GL.
Still, Stokes wasn't the most expensive IPL player at the time.
3. Pat Cummins – 15.50 crore ($2.12 million)
Having been bagged by KKR for 15.50 crore, Pat Cummins was the most expensive buy in the 2020 IPL auction. However, it wouldn't be unfair to say that he failed to live up to his colossal price tag last year.
When the Knight Riders paid over $2 million for the Australia international, it goes without saying that they would have been hoping for more than 12 wickets in 14 matches. But unfortunately, that's exactly what they got.
Of course, Cummins' recent exploits for Australia's Test team have been nothing short of phenomenal. Alongside the likes of Mitchell Starc, Josh Hazlewood, and Nathan Lyon, Cummins arguably belongs to the best bowling attack in world cricket.
But when it comes to the Indian Premier League, the 27-year-old hasn't been able to fulfil his potential.
2. Yuvraj Singh – 16.00 crore ($2.20 million)
Yuvraj became the most expensive IPL player of all time when he joined RCB for 14.00 crore back in 2014. The following year, he smashed his own record by a considerable margin – signing with the Daredevils for 16.00 crore.
However, Yuvraj's presence failed to bring success to Delhi, much like his time in Bangalore. Once again, his side finished second from bottom in 2015, with the big-money buy struggling to make an impact on the team.
Remarkably, Yuvraj remained the most expensive IPL player on the planet for six years. No franchise broke the 16.00 crore barrier in the following five auctions, and it looked as though the record would never be broken.
But in 2021, everything changed.
1. Chris Morris – 16.25 crore ($2.23 million)
Following a frantic 2021 auction, Chris Morris is officially the most expensive IPL player of all time.
There was no shortage of high-profile names under the hammer at the latest auction. I mean, players like Tom Curran, Moeen Ali, and Glenn Maxwell could have stolen the show. But as it turned out, Morris was the biggest buy.
LEADING WICKET-TAKERS FOR RCB (2020 SEASON)
Player
Matches
Wickets
Best Figures
Yuzvendra Chahal
15
21
3/18
Chris Morris
9
11
4/26
Mohammed Siraj
9
11
3/8
Do not get me wrong, Morris is a top player. The South African all-rounder has been a consistent threat in the Indian Premier League over the years, featuring for CSK, DC, and RCB in the past. But it still feels strange to refer to him as the IPL's biggest-ever auction buy.
Needless to say, the 33-year-old will need to produce the greatest IPL season of his entire career to be viewed as a success for Bangalore.
Summary
Back in 2008, MS Dhoni was the biggest buy at the inaugural IPL auction – costing CSK around 6.50 crore. Fastforward to today, and Chris Morris is the most expensive Indian Premier League player of all time at a whopping 16.25 crore.
With the IPL continuing to grow, it is surely only a matter of time before the record is broken again.
Who do you think will be next biggest buy in IPL history? If you've got any ideas, why not share your suggestions in the comments section below?
Also, if you enjoy wagering on the Indian Premier League, you'll love our IPL betting guide.
September
Casino of the Month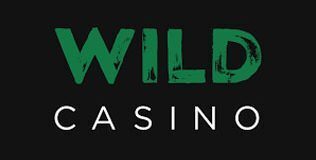 Welcome Bonus
250% up to $5,000