Ranking the Top Poker Players From the Movies

Few things are better than an amazing movie about gambling. Just consider the risk, the thrill, and the skill included in gambling movies dealing with card players, pool hall sharks, and sports bettors.
They're all engrossing, but it's quite arguable no gambling movie does it quite like a great poker flick.
The more accurately it can be done, the better. If there is a positive spin on poker and even a tip of the cap to the artistry of it all, that's just the tops.
Personally, the best part of any poker film comes from the acting talent, however. Anyone can pretend to play poker, or even sit at a table for real.
But few actors can make an art of folding hands, cause a rise with their chatter at the table, or blow you away with their cool and collected persona in the face of high-stakes disaster.
Sometimes it's funny. Other times, it's tragic. But the best actors can make an amazing card game that much more compelling, and they deserve to be applauded for it.
I've watched some of the best poker movies ever made, and it allowed me to come away with a ranking of the best poker players on screen of all-time.
It's subjective (and feel free to leave your own rankings in the comments below), but here's my list, starting with Mel Gibson in Maverick.
10. Mel Gibson (Bret Maverick) – Maverick
Some fun, high-stakes poker with a little wit and humor? Yes, please.
There's no getting around Gibson's off-screen antics, but there was obviously a time when he was a highly demanded, versatile movie star. He was in his prime for Maverick, where he offered a nice combination of confidence, swagger, and charm.
Playing the titular character of Maverick, Gibson had numerous scenes that were worth a close watch, whether it be his sit-down with Jodie Foster for Five Card Draw or the iconic final poker table scene.
The first great scene (seen above) is the one with Foster, where Bret Maverick sits down and promises to lose for the first hour of action.
The slow reveal that Maverick scored a big win was pretty cruel, but it's even worse (or better?) how he toys with gun fighter Johnny Hardin. It's a really great scene, and it allows us to see just how dangerous Maverick is, both as a card player and a gun fighter.
Foster almost steals the show as she delivers this iconic line flawlessly:
Was that fast?
It has nothing to do with poker, but it sure cracks me up every time.
But as good as that scene was, I'm not sure it holds a candle to the movie's final poker scene.
Does Mel Gibson play the best on-screen poker we've ever seen? No, he doesn't. But he's a wise-cracking character and a bit of a badass, and that's enough to get him on this list of best movie poker players ever.
9. Bill Camp (Harlan Eustice) – Molly's Game
Camp is also brilliant as a hardened detective in HBO's The Night Of, but in one of the best movies about real life gamblers (Molly's Game)>, he plays a true grinder who goes off the rails.
A disciplined poker player, Camp's Eustice displays a full range of emotions, starting with a controlled approach to poker's percentages to a total unraveling that makes full tilt look like a breeze.
Eustice isn't necessarily the best poker player in the movies, but this was a fantastic performance that displayed the ups and dark downs of high-stakes poker.
8. Daniel Craig (James Bond) – Casino Royale
Camp's performance was honestly pretty legendary, but he can't touch Daniel Craig, who isn't just the unkillable 007 but is also one heck of a poker player.
He gets into a high-stakes poker clash with Le Chiffre (Mads Mikkelsen), and the results are legendary.
For a secret agent who is used to reading people and masking his intentions, he's predictably awesome. Like a true artist, Bond takes his time uncovering the nuances of Le Chiffre's bluffing, as seen in the clip above.
Of course, just when Bond thought he was onto Le Chiffre's game, he gets spurned by the mad man, which forces Bond to reconsider his approach.
Bond survives torture and a poisoning attempt to put Le Chiffre up against a wall when he goes all-in and takes down an insane pot.
It's a tour de force effort, all around, and also showcases the highs and lows of a secret agent who morphs into a poker shark killer on the fly.
7. Ben Mendelsohn (Gerry) – Mississippi Grind
This one takes a mild step back in terms of star power, glitz, and glamour, but Ben Mendelsohn's portrayal of a down-on-his-luck gambler is one every fan of betting needs to see.
Gerry never met a bet he didn't like, but his dark gambling addiction (and mounting debt) have him in a pretty awful spot. That said, his luck begins to turn around when he runs into hotshot Curtis (Ryan Reynolds), who seems to give him a little more pep in his step.
The two form a quick bond, working together to target small poker games in an effort to cash in.
Gerry's poker skills are on display throughout the movie as he racks up some small wins and suffers a deflating bad beat. Mendelsohn's work here has to be seen, and the video above is a snippet of what he has to offer.
Ultimately, Gerry is forced to confront his dark side, and while the film borders on the sad, desperation of a failed gambler, it has a positive turn with a dream run at a craps table.
Without fail, this scene puts my heart in my throat every single time.
Gerry's poker skills were quite good, but the guy couldn't catch a break. Still, Mendelsohn's demeanor as both a winner and a loser was perfectly befitting of a tired and broken gambler.
And that harrowing feeling that sinks in before (and even after) that fateful craps table decision is pure cinema gold, as well as top-shelf acting.
The biggest moments from Mississippi Grind admittedly came away from the poker table, but that's still where we got to know Gerry, and where his gambling artistry — for better or worse — was born.
6. Edward Norton (Worm) – Rounders
We've broached some lesser-known poker players from the movies, but we're now getting to the more predictable portion of my poker movie star rankings.
Next up is Edward Norton's Worm, who lives up to his moniker as a slimy player who is not above cheating, taking what isn't his, and lying.
Worm is the loyal friend to Matt Damon's Mike McDermott, and he's a fine poker player, but he can't stay on the straight and narrow. Deep in debt and constantly looking for the quickest fix, Worm paints an ugly portrait of a good poker player gone wrong.
The scene that best illustrates Worm's character as a poker player comes in a side game against some cops (seen above)
It wasn't very smart to try to cheat police officers, but this is Worm in a nutshell.
A colorful personality with the ability to get a table lost in his chatter, Worm combines poker skill with bad etiquette, and it's agonizingly beautiful.
5. Val Kilmer (Doc Holliday) – Tombstone
Perhaps my favorite movie character of all time, Doc Holliday is the rare real-life gambler that made it into the movies.
Tombstone surely wasn't about his card-playing skills and was more focused on Wyatt Earp, but it still offered Kilmer plenty of leash to bring this gunfighter/gambler/dentist hybrid to life.
Was the real Doc Holliday half as awesome as Kilmer made him out to be? Impossibly so, but you get a crash course in his hilarity in the quick poker scene above.
Isn't that a daisy, indeed.
Kilmer slayed this role, and while his art was more about the character and his wild antics than the poker playing, it's still worth including on this list.
Here's a little more action of Doc playing some cards, for good measure.
4. Paul Newman (Henry Gondorff) – The Sting
Newman doesn't exactly class up the joint when compared to Worm, as he's a fellow swindler who is out for personal gain.
The difference with Newman's Henry Gondorff is he's after a much bigger prize, and he's taking down a bit of a monster in Doyle Lonnegan.
Newman's poker chops are only on display for a short while, but he holds his own in a high-stakes game, all while (presumably) also getting wasted.
A pure delight as he obnoxiously gloats and taunts Lonnegan, Newman makes this character his own and succeeds at the poker table in the process.
Newman's reaction to his first win is precious, while he spares no joy in the face of losing poker players around him.
His actual performance as a card player isn't what sets him apart here, but his wise-guy demeanor shines through and makes this effort truly stand out.
3. John Malkovich (Teddy KGB) – Rounders
Few can beat Teddy KGB, who John Malkovich brings to life with a labored (and kind of bad) Russian accent.
He's a feared foe in Rounders, and he's tough to beat. Matt Damon puts it all on the line in an attempt to take him out early in the movie, but Teddy KGB proves too tough to strop.
Malkovich is iconic in two beautifully put together poker scenes, and there's no point in his shots where you feel he's a player you can take advantage of.
From his thick accent to his mannerisms and affinity for Oreos, Malkovich's Teddy KGB is wholly unique, and in the end, even mildly endearing.
Just don't tell him not to splash the pot.
2. Steve McQueen (The Cincinnati Kid) – The Cincinnati Kid
It doesn't take much to get Steve McQueen on this list. I honestly would consider putting him number one, even if he'd never sat at a poker table in a movie.
Luckily, he did, as he owned numerous scenes in the classic The Cincinnati Kid.
There are a lot of pieces to this movie's puzzle that we can reflect on, all of which point to McQueen doing a fantastic job portraying a cold-blooded poker legend.
Of course, this movie wasn't about winning it all. It was about the game itself and how even the best (or the ones that think they are) don't always win.
It'd be easy to point to moments in which McQueen is his usual badass self, but it's probably the ending that allows him to showcase his best work, in defeat.
That final scene is one of hope and esteem, only to see the air being let out of the room. It's shocking and a little heart-breaking, but how McQueen gathers himself and leaves on his own term is a rare trait.
More than that, the ending suggests he's going to keep fighting but also that he has some learning to do before he can become "The Man." McQueen's realistic and sobering rise and fall in this story is done superbly and puts him in contention for the best poker player ever seen in a movie.
That's pretty impressive considering he didn't even win.
1. Matt Damon (Mike McDermott) – Rounders
Number one was always going to Mike McDermott, who Matt Damon brought to life in the forever popular Rounders.
Referred to by most gambling fans as the best poker movie of all time, it's also one of the best gambling movies ever made.
Damon's even performance allows for that to be the case, as he starts off the film as a hotshot poker player who can perfectly scout an entire room. His own skill-set and over-confidence sabotage him early on, however, which forces him to choose a real job over grinding.
As the movie goes on, McDermott decides to give the poker scene one more go, as he moves from merely trying to grind, to attempting to go legit.
His best shot comes when he takes down Teddy KGB, which is a defining moment for the character.
Having already lost to Teddy KGB, been beaten to a pulp, and saw his friendship with Worm deteriorate, McDermott is up against it and still finds a way to make it out on top.
Rounders does a lot of the heavy lifting for Damon, but he still has excellent table presence, has a voice that reels you in, and is clearly very bright.
Damon is arguably one of the best actors of our generation, but it's not really arguable that he portrays the best poker player in a movie. It's basically a fact.
Summary
Not sold that Mike McDermott is the best poker player we've seen on screen? I'm down for hearing your #1, as well as perusing revamped movie poker player rankings.
To be frank, even I wouldn't mind re-hashing this list at some point, as opinions are inherently subjective, and they can change on a whim.
These are still my top 10 poker players in the movies, and I hope you enjoyed it.
If you're a fan of poker and, like these guys, don't mind getting some skin in the game, take a gander at the best poker sites online.
AUGUST
Casino of the Month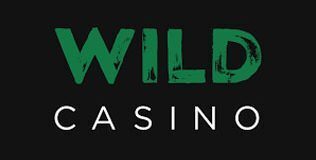 Welcome Bonus
250% up to $5,000
Read Review
Visit Site