Ranking the Top 20 Players in Georgia Football History

The number of legendary players at the University of Georgia ranks among the better lists in college sports.
Looking at the top program ever, Georgia is among the top 20 in college football. If they can capture their first national title since 1980, they will be knocking on the door as a Top 10 program.
The program has been known for having some of the better defenders in the country. Their stable of backs has been remarkable. Is there a better program in the SEC with a better historic backfield?
Athens has had several superstars over the years. They are one of 19 programs entering the 2021 season with at least two Heisman winners.
They have won two national championships and need to capture a third under Kirby Smart. The reason for all their wins and Top 10 finishes over the years has been thanks to their players.
The top coaches in the country will often say they would be nowhere without their players. There could be a list of the top 250 players that have played for the Dawgs.
I would be required to write a book on the top players for this program, but we should jump into these rankings and not waste any further time. Before we look at the top 20 Bulldogs, here are your best players in the illustrious history of Georgia football that just missed the cut.
Players That Just Missed the Cut
Knowshon Moreno, RB
Sony Michael, RB
Hines Ward, QB/RB/WR
Bill Hartman, RB
Bob McWhorter, RB
Lindsay Scott, WR
Fred Gibson, WR
Reggie Brown, WR
Brice Hunter, WR
Some offensive stars deserve some love that missed my cut.
Sony Michel recently was part of a backfield that featured Nick Chubb, who made our Top 10 list. The amount of star-studded members of the Bulldogs is incredible. Moreno was a superstar back for the Dawgs when they were the preseason number one squad in 2008.
After dismantling Hawai'i in the Sugar Bowl the year prior, Georgia carried that momentum towards the following offseason. While they came up and finished 10-3 with Matthew Stafford under center, they were a top 15 squad in the final polls.
Dozens of players missed the list that should have made it. The number of stalwarts on the defensive side is never-ending. There are stars like Jarvis Jones that had solid careers that didn't even make it.
Georgia has plenty of studs in the Hall of Fame or had tremendous careers that have their name honored in Athens. The right balance of players in the past few decades is how these rankings come to fruition. There has been a mixture of players over half a century ago.
Here are some players at quarterback, offensive line, and defense positions that deserve some love as well.
Eric Zeier, QB
Ray Goff, QB
Matt Stinchcomb, OL
Pat Dye, DB
Ben Zambiasi, LB
Knox Culpepper, LB
Boss Bailey, LB
Greg Blue, DB
Sean Jones, DB
Richard Seymour, DL
Justin Houston, DL/OLB
Georgia has claimed 15 conference titles, but defenses can still win championships even today. Vince Dooley took over and helped lead them to several conference titles, but Kirby Smart has them on elite status.
The number of hard-hitting defenders has been known for the Dawgs defense. Their current 2021 squad has been laying the lumber, but these names are a wide variety of stars.
We could post a few more dozen, but these players performed admirably under Dooley and Mark Richt.
Here are your top 20 players at Georgia, looking at 20 down to 11.
Top Georgia Players (20-11)
20. Aaron Murray, QB (2010-13)
19. Roquan Smith, LB (2015-17)
18. Thomas Davis, LB (2002-04)
17. Terrence Edwards, WR (1999-2002)
16. Bill Stanfill, DL (1966-68)
15. Jake Scott, DB (1967-68)
14. Garrison Hearst, RB (1990-92)
13. Theron Sapp, RB (1954-58)
12. David Greene, QB (2001-04)
11. A.J. Green, WR (2008-10)
Aaron Murray may have come up short at winning a BCS title, but he played on a few of their better teams in the BCS era. Murray had plenty of defensive talent with a bevy of backs and receivers to succeed, but the four defensive players on this list are standouts.
Roquan Smith did everything he could to carry the Dawgs across the finish line in 2017 against Alabama. He was a heat-sinking missile that would lay the wood across the middle or in the backfield for losses.
Thomas Davis was known for his broken arm suffered years later with the Carolina Panthers, but he was dominant with Georgia at safety. Davis lined up everywhere on the field and was similar to Clemson star Isaiah Simmons before he was out of diapers.
Hearst carried the backfield a few years before Terrell Davis came over. While Davis turned into a Pro Football Hall of Famer, he transferred over from Long Beach State. He never ran for 1,000 yards in a single season or ran for more than six rushing scores.
David Greene was a winner that ended up paving the way for 42 career victories, and his ability to spread the ball around made him successful. A.J. Green would come down with the pigskin due to his leaping ability.
There are plenty of Georgia stars out there I could rank, but here are your top 10 Bulldogs.
10. Nick Chubb, RB (2014-17)
This battle-test back was a special sighting. Chubb finished his career in the top 8 for several rushing records.
Chubb is second on the career rushing list and career rushing touchdown mark behind only Herschel Walker. He trails Walker for the second-most yards in a single game, and he is fifth and eighth in single-season rushing yards.
The 44 career rushing scores trail by five scores to the 49 that Walker accumulated in his career. Chubb saw a bit of everything with the program. He entered as a freshman and saw the team finish in the Top 10.
After battling injuries and offensive struggles on the squad, they nearly won the national title in his senior season.
He will be known for his virtuoso performance over Oklahoma in the 2017 Rose Bowl.
14 carries for 145 yards
Two rushing touchdowns
54-48 victory in double overtime
The 145-yard, two-touchdown performance over Oklahoma was impressive in the 2017 Rose Bowl that allowed the Dawgs to advance to the CFP national championship.
9. Fran Tarkenton, QB (1958-60)
Wallace Butts was fortunate to coach up Tarkenton, who led Georgia to a 10-1 record with a No. 5 finish.
Tarkenton was known for his scrambling ability in both college and the NFL.
Fran was a two-time All-SEC selection and was on one of the better teams in the early stages of joining the SEC.
8. Matthew Stafford, QB (2006-08)
Stafford was a gunslinger coming out of Texas, and he had no fear of making the tight window throws that many did not attempt.
Stafford had a solid offensive line with a stable of backs, but he made the most out of his tight ends and wide receivers.
Georgia was among the better programs in the country when he took over. We saw Georgia become one of the hottest teams in the country at the end of the 2007 season in which they dominated Hawai'i in the Sugar Bowl.
The victory spring boarded them towards the No. 1 ranking in the AP Poll the following season.
The achievements in his final two seasons were impressive in Athens.
Over 3,400 yards passing
25 Passing Touchdowns
Finished No. 2 in 2007 (Sugar Bowl victory)
Finished No. 13 in 2008 (Capital One Bowl victory)
We saw the connection between Stafford and freshman A.J. Green became must-see television. He passed the eye test with one of the best arms in the history of the SEC.
7. Todd Gurley, RB (2012-14)
Gurley was unstoppable when he was healthy toting the rock for the Dawgs. Injuries derailed part of his career, but he was one of the more complete backs in his career.
He dominated Clemson in consecutive seasons. Many wish they could accomplish the skills Gurley possessed against the Tigers.
352 yards rushing on 27 carries
Five rushing touchdowns
100-yard kickoff return touchdown
Gurley had a few remarkable seasons in the NFL. It was the highlight-reel runs where he would shed tacklers and force his way into the end zone.
He often had reservations for six, but the Georgia faithful enjoyed every touch he received during his Dawgs career.
6. Champ Bailey, DB (1996-98)
Champ would play on both sides of the ball due to his ability to catch passes and become a factor where all defenses had to know where he always lined up.
The confidence, swagger, and athleticism were off the charts. Bailey developed his coverage skills and became the seventh overall pick in the 1999 NFL Draft.
Head coach Jim Donnan was fortunate to have him on his side. Bailey helped lead Donnan to two Top 15 seasons in the final two campaigns of his playing career before taking his talents to the NFL and becoming a Pro Football Hall of Famer.
5. Terry Hoage, DB (1980-83)
Many fell in love with the two-time All-American defensive back. Hoage was one of the better defenders in the secondary for Georgia. His 14 career interceptions tied for fourth, and he even made headlines contending for the Heisman.
The 1983 Heisman final top five was memorable.
Mike Rozier, Nebraska, RB
Steve Young, BYU, QB
Doug Flutie, Boston College QB
Turner Gill, Nebraska, QB
Terry Hoage, Georgia, DB
It was in 1983 where the Bulldogs finished fourth in the polls. Hoage ended up finishing fifth in the Heisman voting.
Terry Rozier won the Heisman that season. Still, Hoage was the only defender to finish in the top 10. He was vital to their success and will live on forever as one of the best Dawgs.
4. Charley Trippi, RB (1942-46)
Another bruising tailback for Georgia cracks the list, and many believe he could be even higher. Trippi nearly won the Heisman in 1946.
The voting had some legendary names, but Trippi was unstoppable.
Glenn Davis, Army, RB
Charley Trippi, Georgia, RB
Johnny Lujack, Notre Dame, QB
Doc Blanchard, Army, RB
Trippi played quarterback but ran the ball downhill with the best of them during his time.
He is still on the Top 10 list for most career touchdowns as a Bulldog despite far fewer games (46 touchdowns).
The Georgia icon had 32 career rushing scores, which ranks seventh entering the 2021 season.
He once ran for 239 yards in 1945 against Florida, which stood as the most rushing yards in a game before Herschel Walker broke it in 1980.
3. David Pollack, DL (2001-04)
The top defensive performer in the history of Georgia football was a joy to watch. He wreaked havoc in the SEC, registering 36 sacks in his career. That still leads the record books in Athens, and he has the second-most sacks in UGA single-season history (14).
The spectacular play that he pulled off was against South Carolina, where he came off the edge and pressured the opposing South Carolina quarterback. He swatted the ball, which allowed him to recover and catch the ball in mid-air before it hit the turf.
The defensive touchdown was historic, and it lives on as one of the better moments in Bulldogs football.
2. Frank Sinkwich, RB (1940-42)
The program has only captured two national titles. They are due to two superstar, iconic running backs. Georgia has only won the Heisman twice, and it came down to two running backs that dominated.
Frank Sinkwich did it all for the Bulldogs, and his 1942 performance was a storybook written when you look at all he accomplished.
1942 Heisman Trophy Winner
Claimed First-Ever National Championship for Georgia (1942)
Won 1943 Rose Bowl over UCLA, 9-0
Sinkwich was the real deal, and he was the eighth player ever to win the Heisman. He began a tradition of legendary running backs that Georgia has since taken over across the country.
1. Herschel Walker, RB (1980-82)
The top spot belongs to Herschel Walker, and he is the best player in college football history for many die-hard fans.
He could have won the Heisman three times, but his achievements are impressive.
Finished Third in 1980 Heisman Voting
Finished Second in 1981 Heisman Voting
Won 1982 Heisman Trophy
Won 1980 National Championship (AP, Coaches, FWAA)
Walker would run by or through defenders like he was a superhero.
His three seasons in Athens were three of the most productive seasons from a national title caliber of the back as we have ever seen. The numbers tell the truth for Walker.
5,259 career rushing yards (most in UGA history)
49 rushing touchdowns (most in UGA history)
1,891 rushing yards in 1981 (most in single-season UGA history)
There is no debate for the top performer for the Bulldogs but being second or third best to this icon is an achievement.
His career numbers are flawless, and he still owns several program records to this day.
If you enjoyed this post, be sure to check out similar ones located in the blog section of our website.
September
Casino of the Month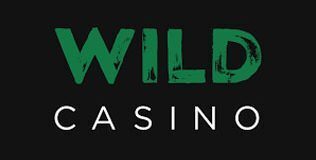 Welcome Bonus
250% up to $5,000