Ranking the Top 8 Prospects in the 2021 AFL Draft

The 2021 AFL season is in the books. The Demons crushed the Dogs by 74 points in the Grand Final, clinching their first premiership since 1964.
Although we won't see any more footy action until 2022, clubs still have plenty to sort out during the offseason – and the 2021 AFL Draft is high on the list of priorities.
The national draft is set to run across two nights – November 24 and 25 – with the pre-season and rookie drafts taking place the following day.
Over the past season, countless up-and-coming players have showcased their talents in comps like the NAB League and the SANFL. In a few weeks, some of those rising stars will be AFL players.
But who will be among the lucky few? Join me as I detail my top eight 2021 AFL Draft prospects.
Nick Daicos
Current Club: Oakleigh Chargers
Best Position: General Midfield
Height/Weight: 183cm/72kg
When it comes to discussing the best young players in the 2021 AFL Draft, Nick Daicos is a name that cannot be left out of the conversation.
And if his name sounds familiar, that's because he is the son of Collingwood legend Peter Daicos, who kicked 549 goals in 250 appearances for the Magpies.
It is worth noting, however, that Nick is a remarkable talent in his own right. Not only did he lead the NAB League for disposals last season (35.8), but he also averaged the most uncontested possessions per match (23.0).
Better still, he averaged two goals per match in 2021. What more could you ask for?
Due to the father-son rule, Nick looks set to team up with his brother, Josh, at Collingwood. Although the highly-rated midfielder will almost certainly get selected before the Pies' first pick, Collingwood will have enough picks to match any bid for Daicos.
Following in the footsteps of both his father and brother, Nick Daicos is destined to create his own history in the coming years.
Jason Horne-Francis
Current Club: South Adelaide
Best Position: Inside Midfield/General Forward
Height/Weight: 184cm/78kg
At just 18 years old, Jason Horne-Francis is widely regarded as one of the top AFL Draft prospects this year.
The powerful, aggressive midfielder – who can also operate as a forward – showcased his versatility in South Adelaide's recent SANFL prelim final against Glenelg.
Despite ending up on the losing side, Horne-Francis booted three of his team's six goals against the Tigers. On top of that, he notched 24 disposals, 18 contested possessions, and 11 clearances – underlining his all-round ability.
Here are some of his strengths.
Strong tackler
Aerial marking
Contested ball winning
Scoreboard impact
Work rate
With Daicos destined to join Collingwood, don't be surprised if North Melbourne makes Horne-Francis the No. 1 pick in the 2021 AFL Draft.
Sam Darcy
Current Club: Oakleigh Chargers
Best Position: Key Forward
Height/Weight: 204cm/75kg
Just like Daicos, Sam Darcy is another exciting father-son prospect. Luke Darcy played over 200 matches for the Western Bulldogs between 1994 and 2007 – and now it's Sam's time to shine.
If there is one thing the 2021 AFL Draft is lacking, it's premier tall forwards. Darcy is an exception, though, meaning he is likely to be on the radar of numerous clubs.
"I would listen to a trade to get a key back into the Dogs." @kanecornes wonders how the Bulldogs would balance its forwardline after Sam Darcy, Luke's son, continues to prove his talent in the Under 18 system. #9FootyClassified | Watch @channel9June 28, 2021
Standing at over two meters tall, the Oakleigh Chargers forward possesses all the right attributes to become an AFL great. His height enables him to dominate aerial duels and take tricky marks, while his instinctive finishing makes him a lethal goalkicker.
Needless to say, the Dogs will bank points to ensure they can match any bid for Darcy later in the draft.
Finn Callaghan
Current Club: Sandringham Dragons
Best Position: Balanced Midfielder
Height/Weight: 189cm/82kg
While Daicos, Horne-Francis, and Darcy are undoubtedly the highest-rated AFL Draft picks in 2021, Finn Callaghan is arguably the best player outside of the top three.
The balanced midfielder has cut his teeth at the Sandringham Dragons over the past couple of years, gaining vital NAB League experience along the way. Now, it feels like he is ready to light up the AFL.
Across the final three matches of the 2021 campaign, Callaghan averaged 30.0 disposals, 4.7 clearances, and 5.3 score involvements. Those numbers tell you everything you need to know about his ability.
At 189cm, Callaghan is the perfect height for a modern-day midfielder. Despite his size, he is agile and evades well in traffic, while his kicking skills make him a genuine threat all over the pitch.
Regarded by many as the next Marcus Bontempelli, Callaghan certainly has a big future ahead of him.
Ben Hobbs
Current Club: Greater Western Victoria
Best Position: Inside Midfield
Height/Weight: 183cm/80kg
I won't be surprised if Ben Hobbs gets snapped up early in the 2021 AFL Draft. In fact, any club searching for a contested-possession winner should probably prioritize the GWV prodigy.
Hobbs was arguably the best ball winner in the NAB League last season, averaging 29.2 disposals and 6.2 clearances. He also boasts composure with the ball in tight areas, which isn't a common trait for an inside midfielder.
Let's take a look at some of his main strengths.
Contested ball winning
Tackling
Distribution by hand
Scoreboard impact
Overhead marking
Although Hobbs isn't the quickest or most agile player, his intelligence allows him to outsmart opponents and steal a march on his rivals.
Having learned his trade with the Rebels, Hobbs is definitely among the top 2021 AFL Draft prospects.
Josh Ward
Current Club: Northern Knights
Best Position: Balanced Midfielder
Height/Weight: 181cm/79kg
There is no denying that Daicos was the standout performer in the NAB League last season, averaging 35.8 disposals per match. Still, Josh Ward managed to keep pace with Daicos throughout the campaign.
The Northern Knights midfielder averaged 30.2 disposals in 2021 and finished the season with 33+ disposals in each of his final three outings.
BEST DISPOSALS-PER-MATCH AVERAGE – NAB LEAGUE (2021)
Player
Club
Disposals Per Match
Nick Daicos
Oakleigh Chargers
35.8
Josh Ward
Northern Knights
30.2
Look at all the leading 2021 AFL Draft prospects, it feels as though Ward is among the most ready-to-go midfielders on offer. It is difficult to find a weakness in his game, so I'm sure he will be in high demand.
There were some doubts over his ability to get on the scoreboard, but he kicked three goals and three behinds across two recent trial matches. What was all the fuss about!?
Matthew Roberts
Current Club: South Adelaide
Best Position: Inside Midfield
Height/Weight: 183cm/81kg
Although Matthew Roberts endured an injury-interrupted 2021 campaign, he still managed to establish himself as one of the top AFL Draft prospects this year.
Naturally, the South Adelaide star struggled for consistency last season. But when he was fit, he produced a number of eye-catching performances – including a couple of standout displays against two of the SANFL's big guns.
Roberts racked up 20 touches and seven inside 50s against North Adelaide before kicking two goals and notching 13 disposals against West Adelaide. Those figures suggest he is ready to make the step up.
Best known for his tireless endurance, expert ball-winning ability, and first-rate distribution, Roberts will have no shortage of admirers when the draft gets underway.
Mac Andrew
Current Club: Dandenong Stingrays
Best Position: Ruck
Height/Weight: 200cm/70kg
If AFL clubs are looking for an up-and-coming ruckman, they should look no further than Mac Andrew.
Boasting a phenomenal leap, the two-meter Next Generation Academy product invariably flies above his challengers at center bounces – making him a desirable pick for most AFL clubs.
Andrew isn't just your average ruckman, though. He averaged 15.2 disposals per match in the NAB League last season – the most of any ruckman – while posting an 18.1% hit-out-to-advantage rate.
The versatile Stingray has the potential to develop into a top-class player. If he adds a bit more muscle to his light frame, he could be unstoppable in the middle of the park.
Mac Andrew is a name you better get familiar with ? Start doing your 2021 NAB AFL Draft deep dives with prospect highlights ⬇️September 28, 2021
More AFL Draft Prospects for 2021
Before you go, why not check out a few more top prospects in the 2021 AFL Draft?
The eight players I covered above will almost certainly get snapped up early on, but the guys below are also likely to get selected in Round 1.
Josh Gibcus (GXV Rebels)
Joash Rachele (Murray Bushrangers)
Jye Amiss (East Perth)
Neil Erasmus (Subiaco)
Tyler Sonsie (Eastern Rangers)
Joash Goater (Calder Cannons)
Josh Sinn (Sandringham Dragons)
Matthew Johnson (Subiaco)
Arlo Draper (South Adelaide)
Campbell Chesser (Sandringham Dragons)
Nasiah Wanganeen-Milera (Glenelg)
Sam Butler (GWV Rebels)
Remember – Round 1 of the 2021 AFL Draft gets underway on Wednesday, November 24, with Round 2 taking place on Thursday, November 25.
Make sure you keep up to date with all the latest AFL Draft developments in the sports blog section of our site.
December
Casino of the Month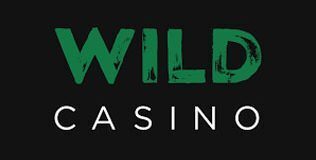 Welcome Bonus
250% up to $5,000