Ranking the Top 5 NBA Finals Since 2000

Winning the NBA Finals is what every basketball player dreams of. Some players are lucky enough to win it once, while others have won it multiple times.
The NBA Finals typically produce the best basketball of the season. We see stars become superstars before our eyes.
For the most impactful moments in recent memory, here's a look at the best NBA Finals since 2000.
5. Miami Heat vs. Dallas Mavericks (2006)
Everyone remembers Dwyane Wade winning the NBA Finals with LeBron James in 2012 and 2013, but Wade's first championship in 2006 was his most impressive.
Wade led a Miami Heat team that was matching up against a 60-win Dallas Mavericks team. Obviously, the Heat entered the series as the underdog, but they wouldn't let that stop them.
The Mavericks trailed early in Game 1 but had the lead by halftime. After leading by just two after the third quarter, the Mavericks outscored the Heat by eight to take Game 1. Jason Terry led the way with 32 points.
Game 2 wasn't much of a contest. The Mavericks led by one after the first quarter but extended that lead to 16 by halftime. They went out to take a 2-0 series lead. Dirk Nowitzki put up 26 points and 16 rebounds.
It was a must-win for the Heat in Game 3. However, they struggled in the second half and trailed by 13 with just over six minutes remaining. That's when Wade and the Heat went to work. Wade scored a game-high 42 points and had 13 rebounds. A 37-year-old Gary Payton hit the game-winning shot with 9.3 seconds left to give the Heat a much-needed win.
Miami cruised to a dominant 98-74 victory in Game 4. Wade scored 36 points, and the Heat held Dallas to just seven points in the fourth quarter.
The game of the series put Miami ahead for the first time in the Finals. Wade once again had a big performance with 43 points, including 21 made free throws. Two of those free throws came with just 1.9 seconds remaining in overtime to put the Heat up by one. Devin Harris missed a full-court heave to give the Heat a 3-2 series lead.
The Heat overcame a 14-point deficit in the first half of Game 6 to win their first NBA Finals in franchise history. Wade capped off an outstanding Finals with 36 points and 10 rebounds.
Terry had a chance to tie the game late but missed a three-point attempt. The final score was 95-92.
With the comeback, the Heat became just the third team in league history to win an NBA Finals series after trailing 0-2. Wade won Finals MVP after averaging 34.7 points per game.
4. Boston Celtics vs. Los Angeles Lakers (2010)
The 2010 NBA Finals would be the final of five NBA championships for the late great Kobe Bryant.
Los Angeles was making their third straight Finals appearance. They lost to Boston in 2008 but beat the Orlando Magic in 2009.
The Lakers controlled Game 1. They took a 20-point lead into the fourth quarter before winning 102-89. Bryant scored a game-high 30 points, while teammate Pau Gasol put up 23 points and 14 rebounds.
Boston evened up the series behind strong performances from Ray Allen and Rajon Rondo. Allen scored 27 of his 32 points in the first half. He hit eight three-pointers, which at the time was an NBA Finals record. Rondo recorded a triple-double with 19 points, 12 rebounds, and 10 assists. The Celtics took command in the fourth quarter to win 103-94.
Game 3 saw the Lakers build a 12-point halftime lead. The Celtics closed the gap to one with just over eight minutes remaining. However, they could never get the lead. Bryant's 29 points gave the Lakers a 91-84 victory.
The Series continued to alternate winners, with the Celtics taking Game 4. Paul Pierce led the Celtics with 19 points, while Glen Davis provided a big boost off the bench with 18 points. Boston trailed by two entering the fourth quarter, but they went on a 10-2 run and never looked back. The final score was 96-89.
For the first time all series, a team won two consecutive games. Boston put themselves one win away from a second NBA title in three seasons with a 92-86 victory. Pierce put up 27 points, while Rondo and Garnett each scored 18 points. Bryant scored a game-high 38 points, but the Lakers next highest scorer was Gasol with just 12 points.
Los Angeles dominated Game 6 from start to finish. Bryant had 26 points and 11 rebounds, while Gasol chipped in with 17 points and 13 rebounds. The 89-67 blowout win set up a Game 7.
Kobe Bryant captured his fifth NBA championship with an 83-79 win in Game 7.
Los Angeles trailed by as much as 13 in the second half, but they methodically worked their way back into the game. Metta World Peace hit a crucial three-pointer to give the Lakers a six-point lead with a minute remaining. He finished the game with 20 points. Bryant had 23 points and 15 rebounds, while Gasol put up 19 points and 18 rebounds.
Kobe Bryant won his second straight Finals MVP by averaging 28.6 points per game.
3. Dallas Mavericks vs. Miami Heat (2011)
Dirk Nowitzki and the Dallas Mavericks waited five years to get another chance at an NBA championship. It just so happened their 2011 Finals appearance came against the same franchise they lost to in 2006.
The Heat were heavy favorites with the big three; LeBron James, Dwyane Wade, and Chris Bosh, but the Mavericks weren't fazed.
Miami took command in the second half to win Game 1. Wade recorded a double-double with 22 points and 10 rebounds. James had a team-high 24 points. Nowitzki had a game-high 27 points in the Mavericks 92-84 loss.
The Mavericks erased a 15-point deficit with six and a half minutes remaining to stun the Heat and win Game 2. Dallas went on a 15-2 run, capped off by a Nowitzki three-pointer to give Dallas a three-point lead. Miami immediately tied the game with a three of their own, but Nowitzki hit the game-winning layup with 3.6 seconds left to give Dallas the 95-93 victory.
Miami led most of Game 3, but Dallas stayed close. Bosh hit a go-ahead jumper with 39.6 left to put the Heat up by two. Nowitzki had a chance late but missed a shot that would've sent the game to overtime. Wade led the Heat with 29 points and 11 rebounds.
A comeback effort allowed Dallas to even the series at two games apiece. The Mavericks overcame a nine-point deficit in the fourth quarter. Nowitzki recorded his third straight double-double with 21 points and 11 rebounds.
On this date in 2011, Dirk Nowitzki -battling a flu & fever – scored 10 of his 21 points in the 4th quarter as the Mavericks edged the Heat, 86-83, in Game 4 of the '11 NBA Finals.

The Mavs' win evened the series at 2-2 & Dallas went on to win the title in 6 games. pic.twitter.com/KoywGp1FKf

— ESPN Stats & Info (@ESPNStatsInfo) June 7, 2020
The performance became known as the "fever game." Nowitzki was dealing with a sinus infection that caused his body temperature to spike over 100.
Dallas moved one win away from a championship with a 112-103 win in Game 5. Nowitzki led the way once again with 29 points. The game was tied at 100 with just over three minutes remaining, but Dallas closed on a 12-3 run.
The Mavericks overcame Miami's big three to win their first NBA title in franchise history. Nowitzki wasn't his usual self with just 21 points, but Jason Terry helped out with 27 points off the bench.
Nowitzki and the Mavericks finally got their revenge on the Heat. He won Finals MVP with 26.0 points per game and 9.7 rebounds per game.
2. San Antonio Spurs vs. Miami Heat (2013)
The 2013 NBA Finals delivered one of the most iconic moments in NBA Finals history.
Everyone sees Mike Breen's tagline coming from a mile away these days. But it was never better than in a crucial moment of these Finals.
"Rebound Bosh, back out to Allen, his three-pointer … BANG."
LeBron James finally exorcised his demons by winning his first NBA championship in 2012 against the Thunder. In 2013, James and the Heat were back in the Finals looking for another championship.
The Spurs overcame an 18 point, 18 rebound, and 10 assist triple-double from James to win Game 1. Tony Parker banked in a two-point shot with five seconds left to seal the 92-88 victory for the Spurs. Kawhi Leonard and Tim Duncan chipped in with double-doubles.
Miami evened the series back up with a 103-84 win. The Spurs led 62-61 with just over three minutes remaining in the third quarter. However, the Heat went on a 33-5 run to blow the game wide open. It was a balanced effort for the Heat as five players scored between 10-19 points.
San Antonio absolutely dominated Game 3 to go up 2-1 in the series. Danny Green and Gary Neal combined for 51 points on 13-19 from three-point range. The final score was 113-77. The 36-point margin was the third biggest margin in an NBA Finals game.
The Heat didn't let the Game 3 loss slow them, as they tied the series with a 109-93 win. Miami outscored San Antonio by 16 in the second half. The Heat's big three showed out with James putting up 33 points and 11 rebounds. Bosh also had a double-double with 20 points and 13 rebounds. Wade added 32 points.
The trend of alternating games continued with the Spurs winning Game 5 by a score of 114-104. Parker led the Spurs with 26 points, while Manu Ginobili and Green scored 24.
In what will go down as one of the best NBA Finals games in NBA history, the Heat won Game 6 by a score of 103-100. The Spurs led by five with 28 seconds left, but the Heat weren't done yet.
James made a three-pointer to cut the deficit to two. The Heat got the ball back down three after Leonard made a free throw. That's when history happened. James missed a game-tying three, but Bosh got the rebound and passed it to Ray Allen, who sunk a corner three to tie the game.
Miami scored the final six points of overtime to win a classic. James put up 32 points, 11 assists, and 10 rebounds.
James and the Heat capped off their second straight NBA title with a 95-88 win. The Heat went up by four on a jump shot by James with 28 seconds left. He finished the game with 37 points and 12 rebounds.
He went on to win Finals MVP by averaging 25.3 points per game, 10.9 rebounds per game, and 7.0 assists per game.
1. Cleveland Cavaliers vs. Golden State Warriors (2016)
LeBron James returned to Cleveland after winning two championships with Miami for one reason; to bring a championship to Cleveland.
He came up short in 2015, but he was back in the NBA Finals against the Warriors for the second straight season.
The Warriors took Game 1 by a score of 109-84. The Cavaliers led by one with just over two minutes remaining in the third quarter, but the Warriors broke the game wide open by going on a 29-9 run. The Warriors had a balanced scoring attack with seven players scoring between 10-20 points.
Golden State dominated Game 2 with a 110-77 win. Cleveland actually led by six in the second quarter, but the Warriors outscored them by 39 the rest of the game. Draymond Green led the Warriors with 28 points.
Cleveland avenged their blowout loss with a big win of their own. They won their first game of the series in a 120-90 win in Game 3. James recorded his second double-double of the series with 32 points and 11 rebounds. Kyrie Irving put up 30 points himself.
Game 4 saw the Warriors put a stranglehold on the series with a 108-97 win. Stephen Curry, who won the regular-season MVP, finally woke up after remaining quiet in the first three games. He put up a game-high 38 points on seven made threes.
The Cavaliers were in trouble as no team had ever overcome a 3-1 deficit in the NBA Finals. However, they knew they could become the first.
Cleveland won Game 5 by a score of 112-97. James put up 41 points and 16 rebounds. Irving also scored 41 points. So not only was that dual performance amazing (and necessary), but it was also historic.
According to Elias, this is the first time in the history of the NBA Finals that two teammates have scored 40-plus: LeBron 41, Kyrie 41

— Dave McMenamin (@mcten) June 14, 2016
It was a dominant performance by Cleveland in Game 6. They jumped out to a 20-point first-quarter lead and never looked back.
They sent the series to a Game 7 with a 115-101 victory. James had his second straight 41-point double-double. This time, he chipped in 11 assists.
Like Game 6 of the 2013 NBA Finals, James took part in another classic NBA Finals game.
Golden State led by seven at halftime of Game 7, but James wouldn't go quietly. The Cavaliers tied the game with just under five minutes remaining. Then, one of the most iconic moments in NBA Finals history happened with 1:50 remaining.
With the game tied, the Warriors went on a fast break with Curry and Andre Iguodala. Iguodala went up for a layup, but James came from nowhere to block him.
Irving hit the game-winning three a minute later to put the Cavaliers up by three. A James free throw with 10 seconds left put the Cavaliers up four, giving them a 93-89 win.
They became the first team in NBA Finals history to win the championship after trailing 3-1. James finally brought a championship to Cleveland. He won his third Finals MVP with 29.7 points per game, 11.3 rebounds per game, and 8.9 assists per game.
Remembering the Best NBA Finals Series
The NBA Finals are the most exciting time of the season for any NBA player or fan. Sometimes, we get to see the most iconic games and moments in NBA history during the NBA Finals.
This post just details the last two decades, and it's pretty clear these are still some of the best NBA Finals series ever, and not just since 2000.
These matches included epic performances from superstars, true team efforts, and some iconic clutch moments.
After Lebron James and Stephen Curry basically dominated the NBA Finals for a decade, it'll be nice to see some new teams in the Finals moving forward.
If you're ever betting on the NBA Finals, be sure to check out our NBA betting guide.
AUGUST
Casino of the Month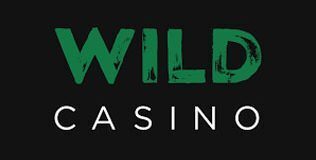 Welcome Bonus
250% up to $5,000
Read Review
Visit Site