Ranking the Top 10 Wide Receivers in the 2021 NFL Draft

As robust as the wide receiver class was in 2020, you can make the argument that it's even more prolific in 2021. Alabama had a pair of wideouts get plucked within the first 15 picks last April; it looks like two Crimson Tide WRs will come off the board in the top 10 this time around. And it's entirely possible that Ja'Marr Chase gets selected before either of Nick Saban's disciples.
The good news for teams not picking in the top 10 is the list of talented pass catchers runs deep, well beyond the top-3 wide receivers in the class.
With as little subjectivity as possible, here are my NFL Draft WR rankings for 2021.
1. DeVonta Smith, Alabam
Height: 6'1"
Weight: 175 pounds
Smith's slender frame might be a negative on the surface, but he plays much bigger than his measurables and uses massive strides to create separation in the open field. The first wideout to win the Heisman Trophy since Desmond Howard in 1991, Devonta didn't just lead the nation in receptions, receiving yards, and touchdown catches in 2020.
He left every other wide receiver in America completely in the dust in all three categories.
117 receptions, 31 more than anyone else
1,856 receiving yards, 663 yards more than anyone else
23 TD Receptions, 4 more than anyone else
A pristine route runner who can snag balls in traffic, Smith isn't restricted to playing out wide or in the slot. He's just a good-old-fashioned playmaker.
2. Jaylen Waddle, Alabama
Height: 5'10'"
Weight: 182
"There isn't a more dangerous player with the ball in his hands in the draft class thanks to excellent top-end speed, vision, and elusiveness."
Todd McShay is one of the many NFL Draft gurus who has spoken glowingly about Jaylen Waddle. Others liken his impact on the game to what Tyreek Hill brings to the table in Kansas City.
Waddle possesses serious burst, and like Smith, can impact the game from all over the field. His ability to shift in motion and dodge defenders between the hashes make him a can't-miss NFL prospect.
3. Ja'Marr Chase, LSU
Height: 6'1"
Weight: 208 pounds
There was nothing left to prove in 2020. The 2019 Biletnikoff winner sat out this past season after posting video-game-like numbers as a sophomore in Baton Rouge. 1,780 receiving yards and 20 TDs are silly, and a 21.2 yards/reception hints at his capacity as a big-play threat.
The one potential knock, and probably the main reason why I slotted Ja'Marr third (instead of first) in my NFL Draft WR rankings, is the fact that he's only ever flourished when teamed up with Joe Burrow and Joe Brady. For example, if Chase winds up with Jared Goff and Dan Campbell in Detroit, things become much less exciting.
4. Rondale Moore, Purdue
Height: 5'9"
Weight: 175 pounds
A total of seven games played since the start of 2019 has some forgetting how electric Rondale Moore is on the gridiron. This short clip below serves as a quick refresher.
A weapon in the slot and/or coming out of the backfield, the team that drafts Rondale will find ways to get the ball in his hands early and often. As a true freshman in West Lafayette, Moore hauled in 114 balls and scored 14 touchdowns. That was after he registered a 4.33 40 and a 42" vertical coming out of high school.
The 5'9" speedster is exactly the type of guy who can elevate a "good" offense into a "great" one.
5. Rashod Bateman, Minnesota
Height: 6'1"
Weight: 210 pounds
I wouldn't be shocked if Rashod Batman evolves into the best rookie wide receiver in 2021. And apparently, I'm not the only one who's going "goo goo gaga" over his skillset.
NFL analyst Bucky Brooks' eyes lit up when PFF's Austin Gayle asked him what he thought about Bateman as a prospect.
"I think I'm beginning to have a bit of a crush on him. When I look at him, I see flashes of Michael Thomas. I see AJ Brown. I see the classic, traditional No. 1 receiver that may not necessarily be a burner, but they get open, they catch 50/50 balls, they have enough physicality and running skills to make things happen when they get in the open field."
Expect the former Golden Gopher to come off the board within the first 15 picks.
6. Terrace Marshall Jr., LSU
Height: 6'3"
Weight: 200 pounds
His blocking skills will need to develop but look for Terrace Marshall Jr. to be a home run hitter as a rookie. Here's a guy who scored 23 touchdowns in his final 19 games at LSU, playing mostly outside in 2019 and in the slot in 2020.
Drops were an issue this past season (7 drops on 55 catchable balls), but he wasn't the only Tiger who lost focus in 2020. Terrace's ceiling is high enough that a team picking in the middle-to-late portion in round one will be willing to roll the dice.
7. Kadarius Toney, Florida
Height: 5'11"
Weight: 189 pounds
Toney's versatility reminds me a lot of Robert Woods – he's got a trusty pair of hands and is a dynamo out of the backfield handling jet sweeps and pitches. His route tree may not be as diverse as Woods', nor has he proven that he can win 50/50 balls. Then again, Kadarius played quarterback in high school and is still learning the intricacies of what it takes to be a top-tier wide receiver.
While he's got some refining ahead of him, Toney's crafty footwork is enthralling. It's difficult to imagine a scenario in which he's still available after day 1.
8. Elijah Moore, Ole Miss
Height: 5'9"
Weight: 184 pounds
Clocking in second in the nation this past year in receptions (86) and receiving yards (1,193), these numbers are even more staggering when you realize that Elijah Moore only played in eight games.
8 receptions/game
13 receiving yards/game
The dude grabbed 10 or more balls in seven of those contests and scored 9 touchdowns. He's quick off the snap and super agile, plus he isn't afraid to run crossing patterns make tough catches in traffic. Elijah is the epitome of what NFL GMs are looking for out of a slot receiver.
9. Dyami Brown, North Carolina
Height: 6'1"
Weight: 195 pounds
Many rookie wideouts are projects when they enter the league – that won't be the case with UNC's Dyami Brown. Able and willing to fight for balls thrown into tight windows, Brown can provide blocking in the run game and act as a possession receiver if needed.
Having said that, Dyami makes his hay by crippling cornerbacks in man coverage.
Dyami Brown on "Go Routes" since 2019: RECs – 15 (T-1st) Yards – 606 (1st) TDs – 8 (T-1st)March 3, 2021
Aside from topping 1,000 yards in each of the last two seasons, Brown averaged over 20 yards per catch and reached pay dirt 20 times (since the start of 2019).
10. Tutu Atwell, Louisville
Height: 5'9"
Weight: 165 pounds
At 5'9" and 165 pounds, you know Tutu is special to have earned a spot in the top 10 of my wide receiver rankings for the 2021 NFL Draft. Armed with lights-out speed (4.27 40 time), containing Atwell in open space is going to be a problem.
Tutu can factor into the return game right away shines on quick-hitting screens, and he'll bring an element of surprise that opposing defenses must game plan for. His ability to space out a secondary will appeal to lots of NFL front offices.
Rookie WR Sleepers to Keep An Eye On
Thanks to a wide receiver class that's rich in talent, teams will be able to find highly productive pass catchers on day 2. They'll even find hidden gems on day 3. Here are some names to keep tabs on; guys who barely missed out on a spot in the top-10 of my NFL Draft WR Rankings:
Tylan Wallace, Oklahoma State
Amon-Ra St. Brown, USC
Nico Collins, Michigan
Seth Williams, Boston College
Amari Rodgers, Clemson
D'Wayne Eskridge, Western Michigan
Tylan Wallace was highly productive in Stillwater and has sky-high potential. Amon-Ra St. Brown has all the tools necessary to blossom in the pros. Nico Collins and Seth Williams could be assets straight away.
Amari Rodgers might find a home in Jacksonville linking back up with Trevor Lawrence, and don't sleep on D'Wayne Eskridge. Once you turn on Eskridge's tapes and watch him turn on the jets, it doesn't take long to see that he'll have a bright future in the NFL.
September
Casino of the Month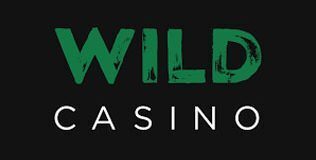 Welcome Bonus
250% up to $5,000