Ranking the Top 10 Quarterbacks in the 2021 NFL Draft

Trevor Lawrence is coming off the board #1 to Jacksonville, that much we know. As far as which QBs get drafted next and how many get plucked in all – that's all up in the air. Todd McShay's mock draft 3.0. features a quartet of quarterbacks being drafted 1-4 in 2021, and he's got SF trading up to #9 to nab Mac Jones.
That exact scenario may or may not pan out, but in any case, five quarterbacks are expected to be drafted on day one. A handful of others are hoping to hear their name called sometime during day two or day three.
Let's hash out this year's quarterback class with a look at NFL Draft QB rankings for 2021.
1. Trevor Lawrence, Clemson
One of the most polished quarterbacks coming out of college that you'll ever see, and it just so happens that he's 6'6" and battle-tested. There's always something to nitpick when scouts are grading incoming rookie QBs, but most experts are coming up empty-handed when looking for negatives surrounding Trevor Lawrence.
"He has everything NFL teams want in a starting quarterback, from size and arm talent to the ability to process reads and make the right throw."
Trevor has flashed his ability to beat teams with his legs on numerous occasions, erasing any qualms that he's just a pocket passer. As soon as Urban Meyer can establish a reliable protection scheme in Jacksonville, Lawrence will be on the fast track toward becoming one of the top-5 QBs in the league.
2. Zach Wilson, BYU
From relatively unknown to the odds-on favorite to be the #2 pick in April, Zach Wilson's ascension has been fast and furious. 43 touchdowns and 3 interceptions as a junior in Provo tell part of his story, but it's the way he jumps out on tape that had Chris Simms jumping out of his chair.
"My baseline comment with Zach Wilson is – it's Aaron Rodgers and Patrick Mahomes, ok. That's where it starts right there. It is – an unbelievably quick release. It's the ability to throw the ball any which way he wants. Sidearm, over the top, jumping in the air two feet off the ground, throwing between a guard and a tackle 25 yards down the middle."
He also added "Zach Wilson is CLEARLY the number-one quarterback in the draft for me. There is a separation."
Remember, Chris Simms is the same guy who was adamant that Josh Allen and Lamar Jackson were both better than Sam Darnold ahead of the 2018 Draft.
3. Mac Jones, Alabama
Forget about what this guy looks like with his shirt off and key in on the production. The 6'3" junior stepped in and led the Crimson Tide offense to its most efficient season in the history of football in Tuscaloosa.
Not only did Mac lead the nation in passing yards (4,500), he also led all of FBS in completion % (77.4%) and passer rating (203.1). The concern as he transitions is that Jones isn't a dual-threat QB, which is what most NFL franchises strive for nowadays. However, don't confuse Mac's lack of speed for an inability to make plays with his feet.
When facing pressure in 2020, Jones was more effective than anyone featured on this page.
Only draft eligible QB with a 100+ passer rating under pressure this season Mac Jones – 123.9March 7, 2021
It's becoming increasingly clear that Mac isn't going to quietly fall into an organization's lap. In all likelihood, someone will trade up to secure his services.
4. Trey Lance, North Dakota State
Trey Lance played one game in 2020 (NDSU canceled their season) and he threw one pass as a true frosh in 2018. His 2019 campaign as a redshirt freshman at North Dakota State is all we have to go off of.
Trey Lance – By the Numbers in 2019
Passer Rating
Completion %
Passing Yards
Passing TDs
Interceptions
Rushing Yards
Rushing TDs
180.6
66.9%
2,786
28
0
1,100
14
Now you can see the allure. We're talking about nearly 3,900 yards of offense and 42 touchdowns and 0 picks. At 6'4" and 226 pounds, the Minnesota native possesses the prototypical size a GM would want in his franchise quarterback.
Settling into a scheme that involves lots of zone reads play-action passes figures to be where Lance would excel the most. Unlike many prospects, Trey shines when he's ad-libbing and making plays on the run.
5. Justin Fields, Ohio State
I'm a bit down on Justin Fields compared to most NFL Draft QB rankings. Not because Dwayne Haskins and so many other Buckeye quarterbacks quickly flamed out, but because Fields' mechanics aren't up to snuff when compared to the top-tier guys in this class. Specifically, his footwork.
Too often, Fields thrusts himself forward before getting his passes off. It worked in Columbus in Ryan Day's regime playing behind a superb offensive line, but I'm reluctant to think that'll translate to success at the next level.
On the other hand, Justin put up massive numbers at Ohio State and was at his best in the CFP game when matched up against Trevor Lawrence. Surely there are some NFL big boards out there that have Fields entrenched as the #2 QB in the 2021 class.
6. Davis Mills, Stanford
A 14-game sample size in Palo Alto is hardly enough to get a full grasp on the potential of Davis Mills. Remember, Davis was the #1 ranked pro-style QB (according to 247sports.com) upon his arrival at Stanford.
Mills wasn't blessed with being surrounded by highly-regarded pass catchers, but he exhibited that he can get the ball out quickly. He proved that he isn't afraid to stand in the pocket, and he showed that can deliver the ball accurately and on time.
Likely destined for a backup job at the outset of his career, don't be shocked if Davis winds up as the hidden gem in this class.
7. Jamie Newman, Wake Forest
After a breakout junior season at Wake Forest, Jamie Newman's senior season in Athens never came to fruition. Instead, Newman focused all of his efforts in 2020 on preparing for the draft. Athleticism and determination are Jamie's best attributes, but he'll need to clean up his accuracy before he can be trusted.
Don't expect Newman to come in and be a starter from day one, but he's more than capable of learning a system and progressing into a future difference-maker. In looking for an NFL comp, a "poor-man's" Josh Allen is the best I can come up with.
8. Kellen Mond, Texas A&M
A four-year starter in the SEC, Mond didn't register the eye-popping numbers some of the other signal-callers you're reading about did. With that being said, that's more of a product of his environment than anything else. Case in point – the Aggies threw the football just 45.03% of the time in 2020.
Kellen validated any apprehensions that he can't take hits in the pocket, but his lack of experience "under center" is a cause for concern. Texas A&M ran their entire offensive playbook out of shotgun and pistol formations.
In other words, Mond will be a work in progress, not someone we'll see thrown into the fire in September.
9. Kyle Trask, Florida
Kyle Trask waited his turn, and boom, he broke out. The redshirt senior in Gainesville exploded with an NCAA-leading 43 touchdown passes and led Florida to the SEC Championship game. Should Kyle get situated with a savvy offensive coordinator and a robust offensive line, Trask could flourish when given the opportunity.
The hang-up comes when evaluating Trask outside of the pocket or when a play breaks down. He simply hasn't demonstrated that he has the physical tools to get out of a jam consistently. And he certainly didn't help his case with his disastrous performance against Oklahoma in the Cotton Bowl.
10. Sam Ehlinger, Texas
Whether or not a team takes a flier on Sam Ehlinger in the 2021 NFL Draft remains to be seen. His arm strength isn't a plus, nor his accuracy, but that doesn't mean he can't add value to an NFL roster. Ehlinger is the type of guy teammates want to rally around.
Perhaps best utilized in short-yardage packages – ala Jacoby Brissett in 2020 in Indianapolis, Sam's fortitude has to count for something. After seeing the way Sean Payton has utilized Taysom Hill, there's no doubt Ehlinger has a home somewhere in the NFL.
The Best Quarterbacks in the 2021 Draft Class
While assessing NFL Draft QB rankings in 2021, we can separate the group into two distinct tiers. There are five quarterbacks currently being viewed as franchise starters – guys who can come in and provide an impact straight from the get-go.
Trevor Lawrence
Zach Wilson
Mac Jones
Trey Lance
Justin Fields
Then there's a list of the projects. These are quarterbacks who have the potential to be NFL starters but still need time to develop. Others included in this regard are Feleipe Franks, Shane Buechele, and Ian Book
September
Casino of the Month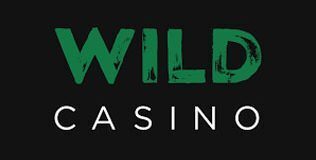 Welcome Bonus
250% up to $5,000