Ranking the Top 10 Overseas Players in A-League History

Australia has welcomed countless overseas soccer stars to its shores, with World Cup winners like Alessandro Del Pierro and Romario gracing the A-League over the years.
But who are the greatest overseas players in A-League history?
Of course, whittling down all the great A-League imports to just ten is no easy task. Let's not forget that legends such as David Villa, Robbie Fowler, and Dwight Yorke also called Australia home at one stage during their illustrious careers.
Join me as I rank the top 10 overseas A-League players of all time.
10. David Villa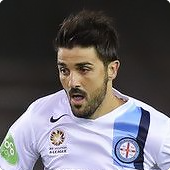 I know that you're thinking – David Villa only played four games for Melbourne City. How can he possibly be one of the best overseas players in A-League history?
Yes, that is true. But he also played 220 games for Valencia, 119 games for Barcelona, 47 games for Atletico Madrid, and 98 games for Spain.
Okay – you get the picture.
What I'm trying to say is that Villa's stature makes it impossible to leave him out of the conversation. I mean, the guy won two La Liga titles and the Champions League, not to mention the World Cup and European Championship triumphs with Spain.
The legendary striker may have only scored two goals for Melbourne City while on loan from New York City FC back in 2014, but I simply couldn't omit him from my list.
9. Marcelo Carrusca
After playing for some of the biggest clubs in South America (Estudiantes) and Europe (Galatasaray), Marcelo Carrusca first arrived on Australian shores in 2012.
Four years later, the Argentine attacking midfielder led Adelaide United to Premiership and Championship glory.
In total, Carrusca made 115 appearances for the Reds, contributing 25 goals and 13 appearances along the way. He also went on to play a handful of matches for Melbourne City and Western Sydney Wanderers, although he will always be remembered for his five-year stint in South Australia.
Carrusca's achievements Down Under are underlined by the three straight A-League PFA Team of the Season nominations that he received between 2012/13 and 2014/15.
There is absolutely no denying that Carrusca is one of the greatest overseas A-League players of all time.
8. Bobô
Having come through the ranks at Brazilian giant Corinthians, Bobô actually made a name for himself in Turkey. The striker bagged countless goals for Besiktas and Kayserispor, before moving to Sydney FC in 2016.
Thankfully for the Sky Blues, he picked up where he left off in Turkey.
In his first A-League campaign, Bobô fired Sydney FC to the double, scoring 15 goals in the process. The following season, he netted an unrivalled 27 goals in 28 games, clinching the A-League Golden Boot for his troubles.
ASSESSING BOBÔ'S FIRST STINT AT SYDNEY FC (2016 – 2018)
Games
Goals
Assists
64
44
9
The prolific Brazilian left Australia in 2018 and went on to enjoy brief spells in Turkey, India, and his homeland. But in 2021, Bobô re-signed with Sydney FC.
Now 36, Bobô may not be as dangerous as he once was. But even if he only manages to score half as many goals as he did during his previous stint with the Sky Blues, he will still go down as one of the best overseas players in A-League history.
7. Carlos Hernandez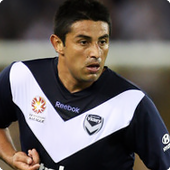 There was a time when it felt as though Carlos Hernandez was almost untouchable in the A-League.
The Costa Rican playmaker joined Melbourne Victory in 2007 and ended up spending five successful years with the club, winning the Premiership and the Championship in 2008/09, as well as the Johnny Warren Medal the following season.
Not only was Hernandez a master passer, but he was also a set-piece king. Better still, he contributed plenty of goals and assists for the team, racking up 28 goals and nine assists in 83 A-League outings for Victory.
Hernandez left the A-League in 2012 but returned a year later, this time teaming up with Wellington Phoenix. He only spent one season with the Nix, yet he still managed to bag seven goals and eight assists in 21 games.
Ultimately, you can't talk about the top overseas A-League players without mentioning Hernandez.
6. Diego Castro
Having notched up over 200 La Liga appearances, Diego Castro made a shock move to Perth back in 2015. The gifted winger had been a regular starter for Sporting Gijon and Getafe for the best part of a decade, making his transfer to the Glory even more bizarre.
However, it's safe to say that fans of the A-League will be forever grateful to Castro for choosing to come to Australia.
The diminutive Spaniard moved to Perth when he was 33. Almost six years later, he is still the Glory's club captain.
DIEGO CASTRO'S A-LEAGUE CAREER FOR PERTH GLORY
Season
Games
Goals
Assists
2019/20
18
4
7
2018/19
20
7
6
2017/18
22
7
5
2016/17
25
12
6
2015/16
25
13
2
Castro's undeniable quality saw him named in the PFA Team of the Season for the 2015/16 campaign, while he also claimed the Johnny Warren Medal that year. In 2018/19, he guided Perth to the Premiership, clocking up nine goals and six assists along the way.
Overall, Castro has bagged 46 goals and 29 assists for the Glory – and he's not finished yet!
5. Miloš Ninković
Just like Castro, Milos Ninković is another overseas A-League star who is still going strong.
The Serbian, who has 28 international caps under his belt, has been the creative driving force behind Sydney FC's domination of Australian soccer in recent years – and his efforts haven't gone unnoticed.
With one Johnny Warren Medal, one Joe Martson Medal, and four Team of the Season nominations to his name, nobody can argue that Ninković isn't one of the best overseas players in A-League history.
Best known for his masterful passing range, expert close control, and threat around the box, the 36-year-old has led the Sky Blues to three Premierships and three Championships in the previous four seasons, as well as the FFA Cup in 2017.
Of course, Ninković is no longer at the peak of his powers. But Sydney FC – and A-League – followers will surely be hoping that he hangs around for a little while longer.
4. Bruno Fornaroli
It wouldn't be unfair to say that Bruno Fornaroli struggled to make a name for himself during the early stages of his career. The Uruguayan endured difficult spells in South America and Europe, but his fortunes changed dramatically when joined Melbourne City in 2015.
Not only did the striker make the Team of the Season in his debut A-League campaign, but he also clinched the Golden Boot, scoring 26 goals in 29 appearances.
The following year, Fornaroli proved that he wasn't just a one-season wonder by netting 17 goals in the 2016/17 campaign. However, a series of subsequent injuries prevented him from bolstering his A-League tally.
BREAKING DOWN BRUNO FORNAROLI'S A-LEAGUE CAREER
Season
Team
Games
Goals
Assists
2019/20
Perth Glory
26
13
2
2018/19
Melbourne City
4
1
–
2017/18
Melbourne City
8
5
1
2016/17
Melbourne City
26
17
1
2015/16
Melbourne City
27
24
4
But when the supremely talented Uruguayan swapped Melbourne for Perth in 2019, he wasted no time in cementing his status as one of the greatest-ever A-League imports.
Fornaroli averaged a goal every other game during his first season with the Glory and has since started the 2020/21 campaign in a similar manner. At 33, it feels like the striker still has a few more A-League seasons in the tank.
3. Alessandro Del Piero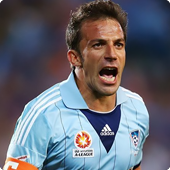 Alessandro Del Piero may have only spent two seasons in the A-League, but I'm sure you'll agree that he did more than enough to earn himself a place on this list.
Having racked up a phenomenal 290 goals and 91 assists in 705 appearances for Italian powerhouse Juventus, Del Piero is arguably one of the greatest forwards to ever play the game, never mind one of the best overseas A-League players of all time.
Fresh from winning his sixth Serie A title, Del Piero joined Sydney FC in 2012, sending shock waves across Australian soccer. During his time with the Sky Blues, the World Cup winner was named in the PFA Team of the Season, in addition to scoring the 2012/13 A-League Goal of the Season.
Del Piero wasn't able to win any silverware with Sydney FC, yet his individual efforts were clear for all to see. Despite arriving in Australia at the age of 38, he still managed to bag 24 goals and 11 assists in 48 outings Down Under.
Of course, Del Piero will rarely be remembered for his time in the A-League. But the A-League will always remember him.
2. Thomas Broich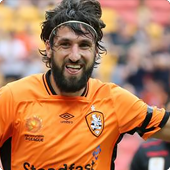 Following relatively uneventful stints with Borussia Monchengladbach, FC Koln, and FC Nurnberg in his homeland, Thomas Broich left Germany and signed with Brisbane Roar in 2010.
The rest, as they say, is history.
Two Premierships, three Championships, and countless individual accolades later, Broich is undoubtedly one of the best overseas players in A-League history.
To this day, the midfield maestro remains the only player to have won two Johnny Warren Medals, having been named the league's best player in 2011/12 and 2013/14. Broich also claimed the Joe Martson Medal for his 2014 Grand Final display, along with three Team of the Season entries.
Across his seven-year stretch with the Roar, Broich exhibited everything you would expect from a German midfielder – slick passing, first-rate decision making, and unstoppable movement.
At the end of the day, Broich's record of 23 goals and 52 assists in 199 appearances for Brisbane speaks for itself.
1. Besart Berisha
The A-League has been home to many great imports over the years, but Besart Berisha is arguably the pick of the bunch.
When the Kosovan striker joined the Roar back in 2011, nobody could have predicted the impact that he would make on Australian soccer. Now 35, Berisha's 130+ A-League goals make him the league's all-time leading scorer by a considerable margin – and he's still adding to his tally now.
After winning two Grand Finals with Brisbane (2011/12, 2013/14), the goal-machine fired Melbourne Victory to a further two Championships (2014/15, 2017/18), picking up two Golden Boots and five Team of the Season nominations in the process.
2019/20Western United2621-
BESART BERISHA'S A-LEAGUE CAREER IN NUMBERS
Season
Team
Games
Goals
Assists
2017/18
Melbourne Victory
25
13
4
2016/17
Melbourne Victory
26
19
2
2015/16
Melbourne Victory
25
17
1
2014/15
Melbourne Victory
26
13
4
2013/14
Brisbane Roar
18
11
2
2012/13
Brisbane Roar
25
14
2
2011/12
Brisbane Roar
26
19
3
Following a short-lived period with Japanese side Sanfrecce Hiroshima, Berisha returned to A-League action in 2019, joining expansion team Western United.
Unsurprisingly, the veteran striker has continued to terrorize opposition defenses since moving back to Australia. Having netted 21 goals during the 2019/20 season, can you really argue that Berisha isn't the best overseas player in A-League history?
I don't think so.
Other Top Overseas A-League Players
After winning countless trophies with some of the biggest clubs on the planet, Brazilian legend Romario played four games on loan at Adelaide United in 2006.
Former EPL stars Robbie Fowler and Dwight Yorke also spent time in the A-League, with the former playing for Perth Glory during the 2010/11 season and the latter spending the 2005/06 campaign with Sydney FC.
Fiji international Roy Krishna is viewed by many as one of the best overseas players in A-League history, having clocked up 51 goals and 26 assists in 123 appearances for Wellington Phoenix between 2014 and 2019.
Let's not forget about Patrick Zwaanswijk, too. The Dutch defender starred for the Mariners between 2010 and 2013, winning a Premiership and a Championship during his time on the Central Coast.
That concludes my look at the greatest overseas A-League players of all time. If you enjoyed this post, make sure you check out the top overseas players in MLS history.
August
Casino of the Month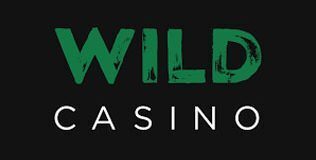 Welcome Bonus
250% up to $5,000