Ranking the Top 10 Most Prolific EPL Golden Boot Winners

Since the Premier League's inception in 1992, the Golden Boot has been awarded to the leading goalscorer at the end of each season.
Over the years, 24 different players have claimed the award, with eight players winning it more than once.
With four Golden Boots to his name, Thierry Henry is the record winner of the award. Along with Alan Shearer, Henry is also one of only two players to have clinched the prize three years in a row.
But have you ever wondered who the most efficient Golden Boot winner in Premier League is?
Well, if you have, you've come to the right place.
In this post, I rank the top ten most prolific EPL Golden Boot winners of all time – based upon their goals per game ratio.
10. Thierry Henry – Arsenal (2003/04)
Goals – 30
Games – 37
Goals per game ratio – 0.81
It is no real surprise that an Arsenal player won the Golden Boot in the famous "invincibles" season.
The Gunners clinched the Premier League title in 2003/04 by going the entire campaign unbeaten, with Thierry Henry netting 30 goals in 37 matches along the way.
Nobody came close to the magical Frenchman that season. Newcastle's Alan Shearer finished second in the scoring charts, yet he was still eight goals behind Henry.
The forward ended the campaign by picking up a host of individual accolades. Along with being included in the PFA Team of the Year, Henry was named the PFA Fans' Player of the Year. He also won the FWA Footballer of the Year award, picking up a staggering 87% of the votes.
You probably won't be shocked to hear that Henry features more than once in this post.
9. Kevin Philips – Sunderland (1999/00)
Goals – 30
Games – 36
Goals per game ratio – 0.83
Kevin Philips was by no means a one-season wonder. I mean, the former England international bagged 96 goals in 263 EPL appearances, not to mention the 78 Championship goals he scored during his lengthy career.
But in 1999/00, Philips produced a freakishly prolific season.
Sunderland had only been promoted from the second tier the season before, yet Philips' goals fired the Black Cats to a famed seventh-place finish in their first campaign back in the top division.
Following a hat-trick against Derby County, the diminutive striker went on to score a brace against seven different teams, including three straight doubles against Watford, Chelsea, and Southampton.
Directly after notching up the trio of braces, Philips missed two matches, making his achievements even more remarkable.
Given that he had EPL legends like Shearer, Dwight Yorke, and Andy Cole chasing him down the for Golden Boot, Philips' efforts in 1999/00 were seriously special.
TOP GOALSCORERS IN THE PREMIER LEAGUE (1999/00)
Player
Club
Goals
Kevin Philips
Sunderland
30
Alan Shearer
Newcastle United
23
Dwight Yorke
Manchester United
20
Michael Bridges
Leeds United
19
Andy Cole
Manchester United
19
8. Theirry Henery – Arsenal (2005/06)
Goals – 27
Games – 32
Goals per game ratio – 0.84
After finishing as the Premier League's top scorer in 2004/05, Henry secured three consecutive Golden Boots in 2005/06.
With goals per game ratios of 0.81 and 0.78 in the previous two campaigns, the Arsenal legend took his game to another level in 2005/06, ending the season with 27 goals in 32 games (0.84).
This wasn't actually Henry's best goalscoring season. He netted 30 goals in 2003/04, although he only missed one match. Despite being sidelined for six games in 2005/06, the Frenchman still managed to clinch the Golden Boot.
Manchester United's Ruud van Nistelrooy pushed Henry all the way, but a hat-trick against Wigan on the final day of the campaign saw the Gunners' talisman snatch the bragging rights.
Between 2001/02 and 2005/06, Henry got his hands on four Golden Boots in five seasons. Unsurprisingly, no player has won more in the history of the EPL.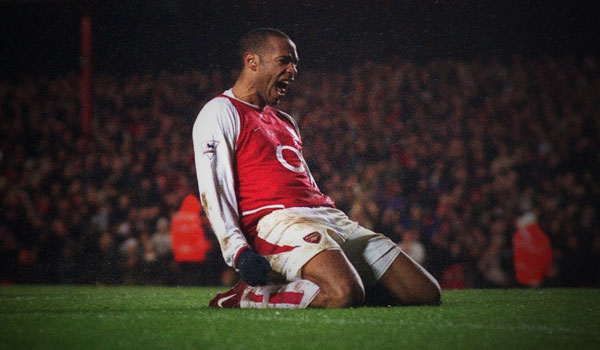 7. Andy Cole – Newcastle United (1993/94)
Goals – 34
Games – 40
Goals per game ratio – 0.85
Along with Shearer, Andy Cole holds the record for the joint-most goals scored in a single Premier League campaign. However, with 22 teams competing in England's top-flight in 1993/94, Cole had four extra games to enjoy back then.
Still, he is among the most prolific Golden Boot winners of all time.
1993/94 was a particularly high scoring season, with Shearer (31), Matt Le Tissier (25), Chris Sutton (25), Ian Wright (23), and Peter Beardsley (21) all breaking the 20+ barrier.
But thanks to his consistency, Cole was able to outscore his rivals. He didn't go more than two games without a goal throughout the entire campaign, with standout hat-tricks coming against Liverpool and Coventry.
Remarkably, the Newcastle striker also notched up the most EPL assists that season (13), edging Man Utd's Eric Cantona (12) and Sheffield United's Brian Deane (11).
Despite Cole's best efforts, the Magpies ended up finishing third in the table – 15 points behind champions Man Utd. Nevertheless, it is worth noting that Cole contributed over 40% of his side's goals.
ANDY COLE'S PREMIER LEAGUE CAREER IN NUMBERS
Club
EPL Appearances
Goals
Manchester United
195
93
Blackburn Rovers
83
27
Newcastle United
58
43
Fulham
31
12
Manchester City
22
9
Portsmouth
19
3
Total
415
187
6. Alan Shearer – Blackburn Rovers (1995/96)
Goals – 31
Games – 35
Goals per game ratio – 0.89
Following the 1994/95 campaign, the Premier League was reduced to 20 teams, meaning the total number of games was reduced from 42 to 38. However, that didn't seem to bother Alan Shearer.
Despite the decrease in matches, the Blackburn striker still managed to produce one of the greatest goalscoring seasons in EPL history.
Blackburn may have finished down in seventh place, yet Shearer ended up netting 31 goals, outscoring Liverpool's Robbie Fowler (28) and Newcastle's Les Ferdinand (25).
Of course, Shearer is best known for his time with Newcastle. The boyhood Magpies fan accumulated a whopping 198 goals in 391 appearances on Tyneside, winning over 60 international caps for England along the way. But it cannot be denied that he was at his most efficient when representing Blackburn.
Shearer clinched three Golden Boots over the years, although 1995/96 was his best season in terms of his goals per game ratio.
31 – Alan Shearer scored 30+ goals for the third consecutive @premierleague campaign (31 in 1995-96) – Shearer is the only player in the competition's history to score 30 or more goals in a campaign on more than one occasion (1993-94, 1994-95 and 1995-96). Machine. #OptaPLSeasons pic.twitter.com/dFVhjnlcaw

— OptaJoe (@OptaJoe) March 26, 2020
5. Mohamed Salah – Liverpool (2017/18)
Goals – 32
Games – 36
Goals per game ratio – 0.89
Eyebrows were raised when Liverpool signed Mohamed Salah before the 2017/18 season. Following a failed spell at Chelsea a couple of years earlier, many believed that he wasn't capable of making the grade in England's top division.
But the "Egyptian King" quickly proved his doubters wrong.
Salah broke the record for the most goals scored in a 38-game EPL season, netting a phenomenal 32 times in 36 appearances. Tottenham's Harry Kane (30) came close to surpassing the Liverpool star, although Salah managed to fend him off.
The forward missed a couple of games, yet four goals in a single match against Watford towards the end of the campaign put him in pole position to clinch the Golden Boot.
The Reds' season ultimately ended in heartbreak, with a Champions League final defeat coming at the hands of Real Madrid. But in terms of the Premier League, Salah was simply untouchable.
MOHAMED SALAH IN ALL COMPETITIONS (2017/18)
Competition
Games
Goals
Assists
Premier League
36
32
11
Champions League
15
11
5
FA Cup
1
1
–
Total
52
44
16
4. Didier Drogba – Chelsea (2009/10)
Goals – 29
Games – 32
Goals per game ratio – 0.91
With a goals per game ratio of 0.56, Didier Drogba's 2006/07 Golden Boot-winning campaign only ranks 28th out of 35 on the all-time list. Needless to say, his efforts in 2009/10 were far superior.
The Ivorian marksman scored 20 goals in 36 games to clinch his first Golden Boot. Despite playing four games less in 2009/10, Drogba netted an unrivaled 29 times.
It could be argued that Chelsea may not have won the title without Drogba that season. The Blues edged Man Utd by just a single point at the summit, scoring an incredible 103 goals in the process.
As if finishing as the league's top scorer wasn't enough, Drogba also racked up 13 assists in 2009/10. He began the campaign by bagging nine goals and eight assists in his first 12 outings before a fractured rib temporarily sidelined him.
When he returned from injury, Drogba went on score doubles against six separate opponents, with a hat-trick in an 8-0 victory over Wigan, sealing the Golden Boot on the final day of the season.
With 104 goals in 254 Premier League matches, Drogba will always be remembered as an EPL icon. His achievements in 2009/10 go along to confirming that.
3. Cristiano Ronaldo – Manchester United (2007/08)
Goals – 31
Games – 34
Goals per game ratio – 0.91
Cristiano Ronaldo didn't stay in the Premier League for long, but he stayed long enough to achieve the third-best goals per game ratio of any Golden Boot winner.
Having bagged 17 goals and 15 assists in 2006/07, it was clear that Ronaldo was developing into a world-class player. But I don't think many people could have predicted that he would surpass the 30+ goals mark the following year.
What makes Ronaldo's record even more remarkable is the fact that he failed to score until Matchday 8 of the 2007/08 campaign. He fired blanks against Reading, Portsmouth, Everton, and Chelsea, as well as being left out of the squad against Man City, Spurs, and Sunderland.
However, as soon as he opened his account, nobody could stop him.
Eight braces and one hat-trick later, the Portuguese finished seven goals clear of Liverpool's Fernando Torres and Arsenal's Emmanuel Adebayor in the Golden Boot standings.
Cristiano Ronaldo is the only footballer in the 45-year history of the PFA Players' Player of the Year award to also win the Ballon d'Or in the same year.

In that 2007/08 season, he became the youngest player to score 30+ goals in a 38-game Premier League season. pic.twitter.com/ZMqwxZDram

— Squawka Football (@Squawka) April 18, 2020
2. Luis Suarez – Liverpool (2013/14)
Goals – 31
Games – 33
Goals per game ratio – 0.94
Luis Suarez matched Ronaldo's tally of 31 goals, but by doing so in one less game, the Uruguayan boasts a marginally superior goals per game ratio.
Suarez's seemingly telepathic understanding with Daniel Sturridge saw the Liverpool duo occupy the top two spots in the goalscoring charts in 2013/14. But to underline his greatness, Suarez ending up netting ten goals more than his teammate.
It honestly felt like anything Suarez touched turned to goals in 2013/14 – just ask Norwich and Cardiff! He scored five goals in two games against both the Canaries and the Bluebirds.
Oh, and let's not forget that he missed the first five games of the season due to a ban.
Between Matchday 6 and Matchday 23, Suarez scored an outrageous 23 goals in 18 appearances. He even scored ten goals in the space of four games, with four against Norwich and three straight doubles against West Ham, Spurs, and Cardiff.
It seemed almost inconceivable that anyone could ever beat Suarez's goals per game ratio of 0.94. That was until Harry Kane burst onto the scene.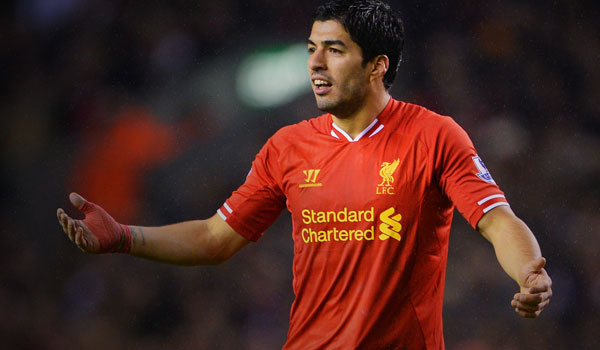 1. Harry Kane – Tottenham Hotspur (2016/17)
Goals – 29
Games – 30
Goals per game ratio – 0.97
With a goals per game ratio of 0.97, Harry Kane's 2016/17 campaign is officially the most prolific Golden Boot-winning season in Premier League history.
Two separate ankle injures kept the Tottenham man on the sidelines for a total of eight games, yet he still managed to finish five goals clear of his nearest Golden Boot challenger – Everton's Romelu Lukaku (25).
Between his two lay-offs, Kane netted 17 goals in as many appearances, with braces coming against West Ham, Swansea, Watford, and Everton, as well as hat-tricks against West Brom and Stoke.
After scoring four in Spurs' 6-1 win over Leicester in the penultimate round, Kane registered his third hat-trick of the campaign against Hull on the final day season.
The England striker also won the Golden Boot in the previous year, but having scored four fewer goals and featured in every game of the 2015/16 campaign, he finished with a goals per game ratio of 0.65.
At his current rate, Kane is on course to break Shearer's all-time EPL goalscoring record.
Conclusion
As things stand, no Golden Boot winner has been able to break the magical one-goal-per-game barrier.
Yes, Kane came agonizingly close in 2016/17, while Suarez, Ronaldo, and Drogba all surpassed an average of 0.90 goals per game. But no player has managed to finish as the Premier League's top scorer with 1+ goals per game ratio.
Will it be done in the future? Maybe. But for now, Harry Kane is the most efficient EPL Golden Boot winner to date – and that's a fact!
Want to know who the most prolific MLS Golden Boot winners are? Luckily for you, I've ranked them here.
August
Casino of the Month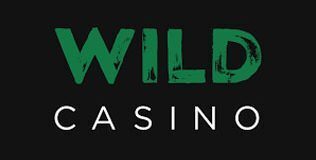 Welcome Bonus
250% up to $5,000