Hide Bonus Offers
| | | | | |
| --- | --- | --- | --- | --- |
| #1 | Bovada Sports | 50% Up To $250 | Visit Site | Bovada Sports |
| #2 | BetUS | 125% Up To $2,500 | Visit Site | BetUS |
| #3 | MyBookie | 100% Up To $1,000 | Visit Site | MyBookie |
| #4 | Everygame | 100% Up To $500 | Visit Site | Everygame |
| #5 | BetOnline Sports | 60% Up To $1,000 | Visit Site | BetOnline Sports |
Ranking Previous Super Bowls Played in California – Super Bowl 56 Countdown

With Super Bowl 56 just around the corner, the buzz is beginning to grow deafening.
This year, the Big Game goes down at the SoFi Stadium in Inglewood, California. It is the first Super Bowl to be played in Los Angeles County since 1993 when the Dallas Cowboys trashed the Buffalo Bills at the Rose Bowl by 52-17.
The last time a Super Bowl was played in California, however, was in 2016. I'll be talking about that and much more in this piece dedicated to games played in the state.
Here's a look back at all ten of the previous Super Bowls played in California to get you in the mood for this year's championship game.
Super Bowl I
Date: January 15, 1967
Venue: Los Angeles Memorial Coliseum
Score: Green Bay 35-10 Kansas City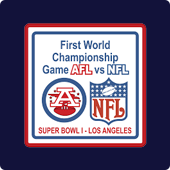 If you have ever asked where was the first-ever Super Bowl played, you'll know that it was in California.
You can't help but look back at the inaugural AFL-NFL World Championship Game in professional football and see how much things have changed. The game has grown rapidly, with world-renowned superstars now the major focus for fans.
Those looking to wager on the game didn't have access to the best Super Bowl betting sites we do today. There weren't the crazy halftime shows littered with stars.
It also marked the first time that the Super Bowl was simulcast on two networks — NBC had the rights for AFL matches while CBS owned the rights for nationally televised games involving NFL teams.
In what is regarded as a historic day all-round by football scholars, Green Bay — led by the legendary arm of Bart Starr — romped home to a 35-10 victory over Kansas.
I guess you could say the first-ever Super Bowl was a success…
Super Bowl VII
Date: January 14, 1973
Venue: Los Angeles Memorial Coliseum
Score: Miami 14-7 Washington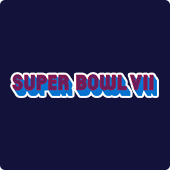 Next up on this Super Bowl countdown of games played in California is the 1973 tie between Miami and Washington.
The Dolphins came into this one having lost to Dallas Cowboys the year before. The pressure was on Miami to make things up for that 24-3 hammering. With a record of 17-0 heading into the contest, they had the team, or so it seemed, to get the job done.
In front of over 90,000 spectators at the Coliseum, the game would be pretty much a drab affair.
Things only picked up in the final quarter, when Garo Yepremian attempted to seal a 17-0 win to cap off a numerically perfect score with a field goal. Instead, the kick was blocked, with "Garo's Gaffe" leading to Mike Bass returning for a 49-yard touchdown.
This is the second-lowest scoring Super Bowl to date, with the Patriots' 13-3 win over the Chargers in 2019 resulting in fewer points being scored.
This year's game should be a much brighter affair. But just in case, make sure to take on the following party tips for Super Bowl 56 as a precautionary measure!
Super Bowl XI
Date: January 9, 1977
Venue: Rose Bowl – Pasadena
Score: Oakland 32-14 Minnesota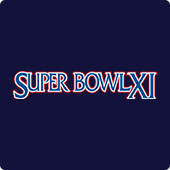 Of all the Super Bowls played in California, or anywhere else for that matter, this game is renowned for being the earliest scheduled match-up.
The Raiders came into Super Bowl XI with a record of 13-1. It was Oakland's second appearance in the Big Game since 1968 when they were beaten by Green Bay by 33 points to 14. This time around, they were gunning to take the trophy.
Betting odds for the Super Bowl had the Raiders as a four-point favorite heading into the match. They made light work of the spread, romping to a comfortable lead courtesy of a huge performance from their wide receiver and the game's MVP, Fred Biletnikoff.
To this day, Biletnikoff remains the only wide receiver to have won the Super Bowl MVP without gaining 100 yards.
Super Bowl XIV
Date: January 20, 1980
Venue: Rose Bowl – Pasadena
Score: Pittsburgh 31-19 Rams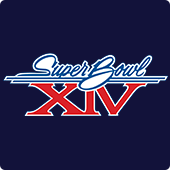 In this game, the Steelers made history at the Rose Bowl by becoming the first team to win four Super Bowls.
Iconic quarterback Terry Bradshaw would pick up the MVP with a dominant performance in front of almost 104,000 spectators. That was the highest attendance for a Super Bowl in history, making it one of the most iconic games in memory.
That's not to say that it was, by any means, expected to be a tough match for Pittsburgh. They entered with a -10.5-point spread. We won't know how much money is bet on the Super Bowl this year until the game is over, but it would be interesting to see how many bettors take those odds.
Super Bowl XVII
Date: January 30, 1983
Venue: Rose Bowl – Pasadena
Score: Washington 27-17 Miami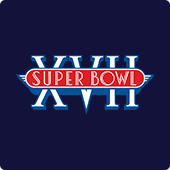 Talking about iconic Super Bowls that were played in California, the 1983 version was certainly a unique one that deserves mentioning.
First, the 1982 season had been truncated due to player strikes. Instead of 16 games, we had just nine for teams to find a way to the Rose Bowl. As it happened, Washington and Miami were the ones that made it.
The Super Bowl betting odds saw the Dolphins enter as 3-point favorites over the Redskins in a rematch of Super Bowl VII. Miami had won that game 14-7, as previously mentioned, and were hawking for another famous victory in California.
If there was a script for Washington to lose this game, it has seemingly fallen by the wayside. The Redskins scored an unanswered 17 second-half points on the way to victory, setting a new record of 276 yards on the ground.
Washington fullback John Riggins picked up the MVP on the day, which seems to have been buried in history by some.
You know, little tidbits of information like this can go a long way in scoring Super Bowl quiz points. Alternatively, if you're looking to test your knowledge, Nick Sterling has some of the best Super Bowl trivia questions out there!
Super Bowl XIX
Date: January 20, 1985
Venue: Stanford Stadium
Score: San Francisco 38-16 Miami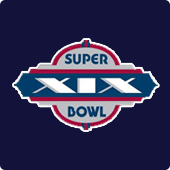 The 49ers were looking for their second Super Bowl win on Jan. 20, 1985. With the golden arm of Joe Montana pulling the strings, San Francisco was feeling confident heading into the match in Standford.
The spread was set at -3.5 points in favor of the 49ers, who would have made a mockery of the oddsmakers at Super Bowl betting sites if they were around back then.
This game will be remembered for its billing as the "Battle of the Great Quarterbacks," with Montana squaring off with the great Dan Marino.
??

On this day in 1985, the 49ers took home their second Lombardi Trophy after defeating the Dolphins at Stanford Stadium in Super Bowl XIX. #FTTB pic.twitter.com/freJDjpIC0

— San Francisco 49ers (@49ers) January 20, 2022
It was not to be Marino's day, as "The Comeback Kid" enjoying one of the most iconic Super Bowl MVP performances of all time. Not only did he complete 24 of 35 passes for a Super Bowl record of 331 yards and three touchdowns, but also smashed it with 5 rushes for 59 yards as well as 1 rushing touchdown.
As for the other guy? Well, Marino should top anyone's list of the best players never to win a Super Bowl.
Super Bowl XXI
Date: January 25, 1987
Venue: Rose Bowl – Pasadena
Score: NY Giants 39-20 Denver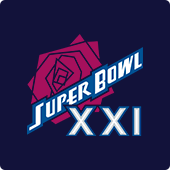 What happens when you put the Giants' Joe Morris and their "Big Blue Wrecking Crew" on the field?
For those watching one of the best Super Bowls ever played in California, this game was set to be something. First, the game registered the narrowest halftime margin in Super Bowl history, with the Giants' George Martin scoring a safety in the second quarter to go in 10-9 at the midway point.
This game would also be remembered for a phenomenal second-half score fest that saw New York score 30 points, with 26 of them unanswered.
For everyone watching that game across the world, it would mark the tradition that runs until this day — the Gatorade shower. Not everyone is keen to bet on stuff like the color of the Gatorade, but it is among the most popular prop bets for the Super Bowl.
You can thank the Giants for that one.
Super Bowl XXII
Date: January 31, 1988
Venue: Jack Murphy Stadium – San Diego
Score: Washington 42-10 Denver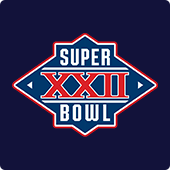 The Broncos had John Elway to thank for getting them to their second consecutive Super Bowl in California.
This time around, Denver would face off with Washington in San Diego. With the pain of last season put behind them, it was time to push ahead and go for glory. Only, this year's efforts would fall apart under a clinical Redskins offense.
Doug Williams became the first African American quarterback to start in a Super Bowl and went on to claim the MVP in a mauling of the Broncos.
Although records were broken by the team that way, Williams' performance was stunning. He became the first QB in Super Bowl history to pass for four touchdowns in a single quarter, with Washington running out 42-10 winners.
Other Super Bowls Played in California
Super Bowl LVI will be the 12th to be played in the state of California, so here's a look back at the last four in Cali.
Super Bowl XXVII – Dallas Cowboys trash Buffalo Bills by 52 points to 17 to win their third Super Bowl in history. History was made in front of a packed house at the Rose Bowl, having entered the game as 6.5-point favorites.
Super Bowl XXXII – The Broncos run out as 31-24 winners over the Packers, snapping a 13-game losing streak for AFC teams at the Super Bowl. They became just the second Wild Card team to win a Super Bowl, striking gold in front of fans at the Qualcomm Stadium in San Diego.
Super Bowl XXXVII – The last Super Bowl to be played in January was also the last we would see contested in Southern California. Tampa Bay run out 48-21 winners over Oakland with safety, Dexter Jackson. picking up the MVP.
Super Bowl 50 – To celebrate the 50th Super Bowl, organizers dropped the traditional Roman numerals. Von Miller put in an MVP display as the Broncos beat the Panthers 24-10.
If you're too young to remember most of these, Super Bowl 56 in Inglewood should not be missed. Who knows? Perhaps it could live up to the quality of some of the greatest Super Bowls played in California.
If that is to be the case, there will be a star man involved somewhere. Why not check out the following betting odds for the Super Bowl 56 MVP to see where the value is?
Wrap Up
And that's a wrap for my list of Super Bowls played in California. The state has been a huge part of what makes the Big Game special, and that will continue to be the case when the teams line up for LVI.
Whether you're just watching or betting on the game, make sure to bookmark our Super Bowl blog for more interesting content that is sure to get you excited for umber 56.