Ranking the NBA Scoring Leader Betting Favorites for the 2021/22 Season

The midseason blockbuster trade that sent James Harden to Brooklyn caused a seismic shift in the NBA scoring leader race. After running away with the title three years in a row, Harden dropped to 21st in the league in scoring in 2020-21.
Looking ahead to the upcoming season, Harden's crowded situation with the Nets makes it unlikely that he'll factor into the conversation of top scorers. The top betting sites echo this sentiment as they've installed the Beard's odds to lead the NBA in scoring at an alluring +5000.
In terms of the betting favorites listed above Harden, I'll rank the top contenders below. The number displayed in parentheses reflects the player's NBA scoring leader odds in 2021-22.
10. Jayson Tatum (+1200)
Career PPG: 19.4
PPG in 2020-21: 26.4
Jayson Tatum's trajectory is pointing straight up and to the right. The 23-year-old forward increased his scoring in each of his four seasons as a pro and judging on the number of shots he's getting up; a fifth year of expansion is to be expected.
Jayson Tatum as a Pro – By the Numbers
Season
FG Attempts/Game
Points/Game
2017-18
10.4
13.9
2018-19
13.1
15.7
2019-20
18.6
23.4
2020-21
20.6
26.4
Jaylen Brown blossomed this past year and is a potent scorer in his own right, but there's no question that Brown's role in Beantown is to act as Robin. Tatum serves as the C's Batman.
Tatum led the NBA with four 50+ point games (including the playoffs) in 2020-21.
9. Giannis Antetokounmpo (+1100)
Career PPG: 20.9
PPG in 2020-21: 28.1
If Giannis can develop a reliable trigger from beyond the arc, the rest of the league is in trouble. The two-time MVP and now Finals MVP has barely scratched the surface of his offensive potential and yet he's averaging 28.0 ppg since the start of 2017.
As dominant as the Greek Freak has been during the regular season, his accomplishments in the 2021 postseason put him in rarefied air. After netting 42 and 41 in game 2 and game 3 of the Finals, respectively, Antetokounmpo hung a 50-spot on the Suns in the Bucks game-6 clinching victory.
8. Zion Williamson (+1100)
Career PPG: 25.7
PPG in 2020-21: 27.0
Any qualms about Zion Williamson's health or a potential minutes restriction can firmly be put to bed. The 284-pound physical specimen started 61/72 games and averaged 33.2 minutes/game. That was a solid uptick from averaging a shade under 28 minutes/game as a rookie.
Don't be waiting for Williamson to jack up a bunch more threes (0.6 3PT attempts/game last season) in what'll be his third season in the Big Easy but expect him to be even more unstoppable inside the paint. The burly lefty shot an astounding 61.1% from the floor on 17.0 FG attempts per game, plus he upped his FT attempts per game from 7.4 to 8.7.
The efficiency is going to be there – it's simply a matter of getting enough volume.
7. Donovan Mitchell (+4000)
Career PPG: 23.4
PPG in 2020-21: 26.4
Since bursting onto the scene in 2017 when he dropped 20.5 ppg as a rook in Utah, all Donovan Mitchell has done is increase his productivity.
23.8 ppg in 2018-19
24.0 ppg in 2019-20
26.4 ppg in 2020-21
While guiding Utah to the top record in basketball, "Spida" saved his most electrifying moments for late in the year. Donovan scored 41 or more three times during the final 10 days of the season; he went berserk in the playoffs.
After averaging 28.5 ppg in a four-game sweep over the Grizzlies, Mitchell contributed 34.8 ppg across six games versus the Clippers.
6. Joel Embiid (+800)
Career PPG: 24.8
PPG in 2020-21: 28.5
Regardless of what happens with Ben Simmons, Joel Embiid will be the face of the 76ers franchise moving forward. Embiid is coming off averaging a career-high 28.5 points in just 31.1 minutes per game, allow me to compare those figures with others around the league.
41 players averaged at least 20.3 ppg in 2021-22. Embiid was the only one among that group who averaged fewer than 32 minutes per game.
Between getting in foul trouble and Doc Rivers wanting his big man to rest, it may be difficult for Joel to challenge the rest of the NBA scoring leader betting favorites. Philly added Andre Drummond to the mix further affording Doc the luxury of easing up on JoJo.
5. Trae Young (+2000)
Career PPG: 24.1
PPG in 2020-21: 25.3
On the heels of inking an extension worth up to $207 million, Trae Young has asserted himself as one of the most influential players in the league. He's a dynamic passer and an incredible ball-handler, but it's Young's ability to drop buckets that has solidified him as one of the best PGs in the sport.
Young's ppg average dipped from 29.6 in 2019-20 to 25.3 this past year, although Trae improved in other areas and became a more complete player. He actually shot the ball slightly better, he was just playing fewer minutes (35.3 to 33.7) and attempting fewer shots (20.8 to 17.7).
Peering ahead to the new season, Young has a legitimate shot to average north of 30 and take Atlanta back to the Conference Finals.
4. Steph Curry (+400)
Career PPG: 24.2
PPG in 2020-21: 32.0
Fresh off his $215 million extension, it's safe to say that Steph Curry has the green light in Golden State. Curry led the NBA in scoring last season, however, much of that was due to pure necessity.
Steph attempted a whopping 12.7 three-pointers per game, by far the most of his career and far more than any other player in The Association.
NBA Three-Point Attempt Leaders in 2020-21
Player
3PT Attempts/Game
Steph Curry
12.7
Damian Lillard
10.5
Buddy Hield
10.2
Fred VanVleet
9.2
CJ McCollum
8.9
Jordan Clarkson
8.8
Donovan Mitchell
8.7
Malik Beasley
8.7
Devonte' Graham
8.7
Duncan Robinson
8.5
The impending return of Klay Thompson will naturally bring Curry's three-point attempts down. On the flip side, perimeter defenders keeping a close eye on Thompson should theoretically open things up for the "Baby-Faced Assassin."
3. Damian Lillard (+650)
Career PPG: 24.7
PPG in 2020-21: 28.8
That's now back-to-back seasons in which Damian Lillard has finished inside the top-3 in the league in points per game. Lillard has been the subject of lots of trade rumors – if he winds up getting paired up with another superstar his scoring is likely to take a hit.
In the event he stays with Portland, Dame can once again set his sights on being the alpha personality and the guy who's going to take all the big shots. Lillard ended the regular season clocking in at 19.9 FGAs per game – it's the sixth consecutive year the Trail Blazers point guard has averaged at least 19 FGAs per game.
2. Luka Doncic (+650)
Career PPG: 25.7
PPG in 2020-21: 27.7
I guess they're just handing out these $200+ million extensions like they're candy. Luka was the latest stud PG to sign a max-deal with his original team, although one can argue that he was the most deserving.
Mark Cuban led a prominent contingency that flew to Slovenia on August 8th to make sure the Mavs superstar was bolted into Dallas for the foreseeable future.
Doncic aims for his third straight First-Team All-NBA selections after tallying video-game-like numbers over the past two years (28.3/8.7/8.7). Luka was outstanding in Tokyo leading an undermanned Slovenian squad into the semi-finals – he continues to create ways to put the ball in the basket.
The dollars are massive, but is possible that Cuban walked away with a bargain? Remember, Luka doesn't turn 23 until February 28th.
1. Bradley Beal (+250)
Career PPG: 22.0
PPG in 2020-21: 31.3
Bradley Beal was always going to head into the year on the crest of the NBA scoring leader odds. After Washington swapped Russell Westbrook for a horde of mid-level players, Beal's tightened his grip atop the betting sheet.
The Wizards shooting guard led the league in field goal attempts for the second straight season. In 2020-21, Bradley racked up 37 or more points in 25% of his regular-season games (15/60).
Spencer Dinwiddie was a nice acquisition, and Kyle Kuzma will have an opportunity to shine. Having said that, no other high-level scorer in the NBA has a clearer path to getting shots up on a consistent basis.
More NBA Betting Previews for the 2021-22 Season
Joel Embiid is in line for some massive games, but playing under 30 minutes in more than 35% of his games isn't exactly a recipe to lead the NBA in scoring. If I knew "The Process" would be playing at least 35 minutes per contest, he'd be my pick to be the NBA Scoring leader in 2021-22.
Instead, the safe play is to head to the best NBA sportsbooks and lock Beal in at +250.
For those interested in other NBA betting markets to attack before the season starts, check out the following two posts.
September
Casino of the Month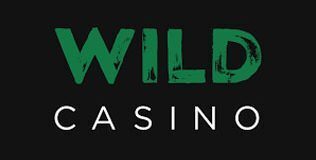 Welcome Bonus
250% up to $5,000