Ranking the Most Fun Virtual Sports to Bet On

Curiosity might have killed the cat, but it also led me to betting on virtual sports. And once I tried my luck with some of the best titles I could get my hands on, I was convinced that there is a big future in this field.
Many of our recommended virtual sports betting sites offer numerous virtual betting opportunities. From odds on virtual horse racing to interesting markets on virtual basketball, it's worth checking them out if you are at a loose end.
Having been playing some of these games every now and again for the best part of two decades, I've seen some exciting progress in many of the top virtual sports.
So, I thought I'd put together a post ranking the most fun virtual sports to bet on. You can read on for my analysis below, or head to the best virtual sports betting sites now.
How We Rate

Safety & Security
You should be able to gamble online without fear. So we only recommend licensed sites that use the latest security and encryption techniques.

Bonuses
Maximize your bankroll with fantastic bonuses. Our recommended sites offer valuable bonuses with fair terms and conditions, including manageable wagering requirements.

Games & Betting
The best sites have the best wagering options. That's why you will find extensive games and betting opportunities on our recommended sites.

Banking
Getting your money to and from your account shouldn't be a hassle. We only recommend sites with a variety of convenient banking methods, including cryptocurrency and e-wallets.
Virtual Tennis
Playing tennis can be fun, but watching it can grow very tiresome given its repetition. Betting on virtual tennis, in my opinion, is somewhere in the middle.
Of all the virtual sports you can currently bet on, I wouldn't exactly say it's my favorite. But I have had my moments betting on the creme de la creme of the virtual tennis world. It also helps that the games are cut into highlights.
Depending on what software the bookies are using, the graphics can leave a lot to be desired. But you will be happy to know that the characters are more interesting than some in the real world of tennis.
It would be a flat-out lie to rank tennis among my favorite sports, so I can understand that genuine tennis fans might see things differently and find real tennis and tennis players more engaging than I do.
There are a fair few markets available when betting on virtual tennis, too.
If I had to bet on the future of virtual sports betting being led by a few particular games, virtual tennis would probably not be among my picks. But it's still a fun and interesting way to pass the time.
Virtual Camels
You might be thinking, "Haha, look at this. You can bet on virtual camels — I wonder if you can bet on virtual monkeys or virtual geese."
Well, while the idea of betting on virtual monkeys racing is wildly entertaining, if not a little suspect, virtual camels is a legit thing. As is camel racing, in general, which dates back well over a century in the likes of the United Arab Emirates.
What makes camel racing even more bizarre is that robot jockeys are used nowadays. I kid you not. Little robot jockeys that weigh about 40 pounds and come equipped with walkie-talkies that controllers can use to transmit orders to the camels.
Anyway, back to the point. Virtual camels — betting on these can be fun. While I prefer other types of virtual racing, this can be a cool change every now again.
In terms of markets, they are much the same as what you get when betting on any virtual racing sport.
Virtual Cycling
Admittedly, I am not the biggest cycling fan in the world. It doesn't do anything for me as a spectator sport.
But virtual cycling is something that I really like. And betting on virtual cycling can be surprisingly fun.
The action is usually set inside a velodrome, which is an indoor arena with an oval-shaped track. You are typically offered the choice to bet on any of six competitors, with the same type of markets you would find in a real indoor race.
Watching these players zipping around the track can be strangely exciting. Especially when your guy zooms into the front at the very end.
With great graphics and an overall slick reputation, this was definitely the leading game from the first batch of virtual titles.
Virtual Basketball
Having had a few opportunities to try virtual basketball games over the years, I can confirm that things are really improving in terms of graphics and overall feel.
And while virtual basketball is no match for the real thing, it can certainly fill the void in between games and seasons. If it's a bit of fun you are looking for, there are worse titles out there.
Alongside some of the better virtual basketball titles out there is "NBA Last 90." The NBA and its gaming partner, Highlight Games Limited, came up with this pretty cool title in 2019 that is well worth a shot if you come across it.
That said, there are a wide range of virtual basketball games that will keep you entertained if you're looking for some "me-time."
Virtual Speedway
Another top title to try is virtual speedway, which brings the action of a motorbike race into your living room. Well, kind of.
Virtual speedway is another title that has been around for quite some time and is definitely popular with those who like betting on virtual games.
Typically, you will get the chance to bet on one of four riders. The range of bets is far from jaw-dropping, but there is enough here to keep things ticking along nicely.
Virtual speedway, like virtual camels, stands out due to the popularity it enjoys with punters compared to its relative insignificance on a wider scale. Especially when compared with major sports like soccer.
Virtual Soccer
Soccer is the world's most beloved sport, and it seems there is always a game going on somewhere in the world.
Now, while virtual soccer betting is nowhere near as popular as the real thing, this doesn't mean it sucks. Over the years, the quality of many of the leading virtual soccer titles have improved and are well worth checking out.
Although the developers initially played it safe by using international teams, there have been releases in recent times that have changed the way things are done. For example, you can bet on clubs now, even if the majority of these clubs are not real ones.
That said, there is a nice range of bets to keep punters entertained. Especially those who can't get their soccer betting fix, for whatever reason.
Virtual Greyhounds
One of the first virtual sports games I ever played was virtual greyhounds. And I can still remember having a great time doing so.
You typically have a choice to bet on a six- or eight-dog race, with straight bets, forecasts, and tricast options all available to players. The graphics are cool, and the action can be very enjoyable.
To anyone who likes betting on the dogs and hasn't tried virtual greyhound racing, you might be surprised at how much you enjoy it.
Then again, there will be some who don't really get the same buzz from watching "cartoon" dogs chasing the hare around a track.
It's all a matter of what you like, I guess.
Virtual Car Racing
Whether it is a mock F1, Indy Car, or NASCAR race, I find virtual car racing to usually be more of a hit than a miss.
With many different versions of virtual car racing out there, the ones you get to play will depend on the betting site you are playing at. In the US, you will be more likely to find stock cars, while in Europe, open-wheel racing tends to dominate on the virtual betting front.
I tend to find that there are more betting opportunities available in virtual car racing than you will find in many other titles. Sure, the graphic might not be as crisp as you will find in other virtual games, but the variety of bets more than makes up for things.
You won't find many official titles, cars, or drivers in these games. But there are usually around 12 drivers you can bet on.
This is easily one of my favorite virtual sports to bet on.
Virtual Horse Racing
And finally, the old classic. The one that made virtual sports betting the giant business it is today. Of course, I am talking about virtual horse racing.
Some diehard horse racing fans will probably avoid these games like Dracula avoids direct sunlight, but this can sometimes seem like snobbery to me more than anything.
Virtual horse racing is, if anything, lots of fun. There are plenty of betting opportunities to match a real horse race. You can bet on numerous different styles of races, such as steeplechases and bullet races.
While you're not going to look forward to the next race with the same kind of enthusiasm that you would with the Kentucky Derby or Grand National, it's a great way to pass some time and have some fun.
I think so, for what it's worth.
Wrap Up
So, there you have it, the best virtual sports to bet on.
Virtual sports betting can be a lot of fun, especially seeing how they don't require the same level of intense studying of odds or form that real sports can often demand. If that's not your thing, that's cool.
But if you are interested in trying your luck with any of the above, my colleague Jerry has put together some tips for betting on virtual sports. Be sure to give it a read!
AUGUST
Casino of the Month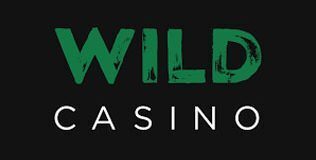 Welcome Bonus
250% up to $5,000
Read Review
Visit Site